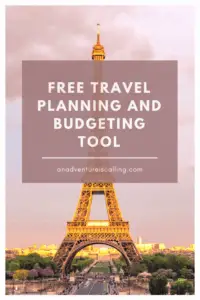 An Adventure is Calling's FREE Travel Planning and Budgeting Tool includes an editable Excel spreadsheet that you can use to plan your itinerary and calculate your travel expenses for your next adventure. Download it, enter your travel plans and expected expenses, & the planner will calculate your final costs! It will also give you a break-down of the cost per person, average cost per day, etc. It is great for making your financial plans, saving, & budgeting.
It's easy to use, but we include instructions to help guide you!
Prefer to calculate your expenses on paper? We include a printable PDF version of the planner!
Sign-up for your FREE Travel Planning and Budgeting Tool!