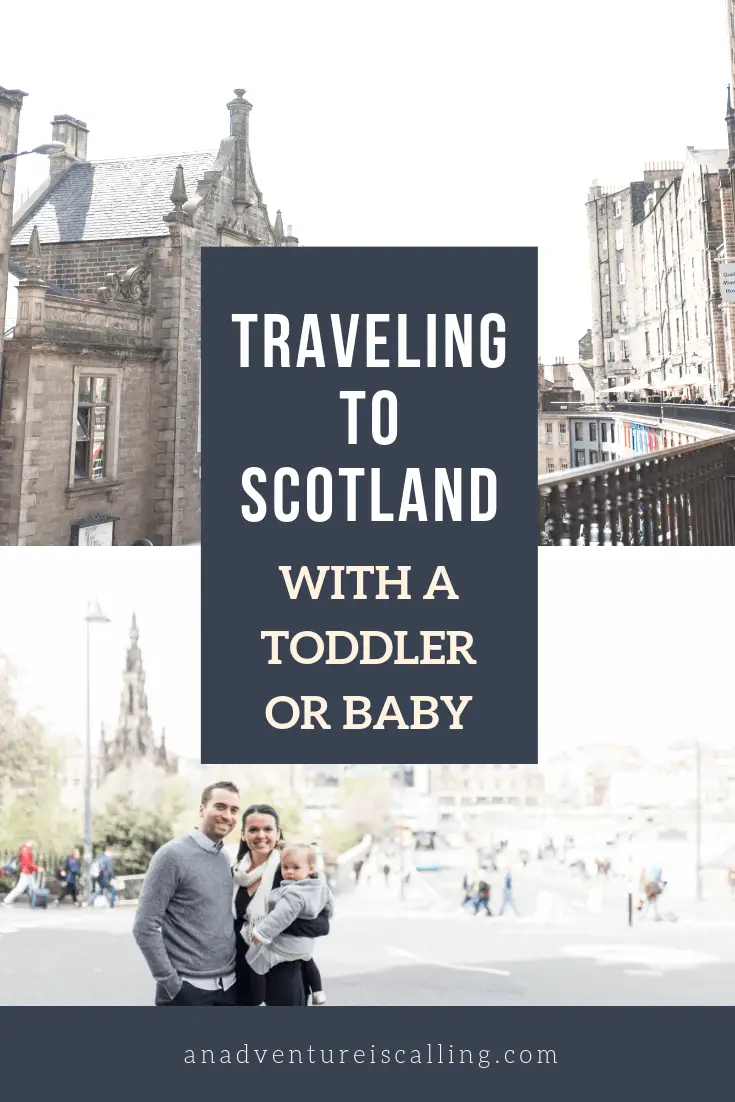 We recently went on our first international adventure together as a family of three, and my husband and I can honestly say that we loved traveling to Scotland with a toddler (or a baby- she was just over one year old). We had traveled to England and Ireland together, but hadn't made it to Scotland. We vowed to return to the British Isles, and it worked out perfectly to take our daughter there for her first trip across the pond.
We may earn money or products from the companies mentioned in this post. We only recommend products and services that we love!
We traveled to Scotland after spending a week in England (London and the Lake District). We were there for a week, and we split our time between the Isle of Skye and Edinburgh. Our daughter truly loved the trip, so I'm excited to share my tips for traveling to Scotland with a toddler or a baby with you!
Traveling to Scotland with a Toddler or Baby
Why Scotland?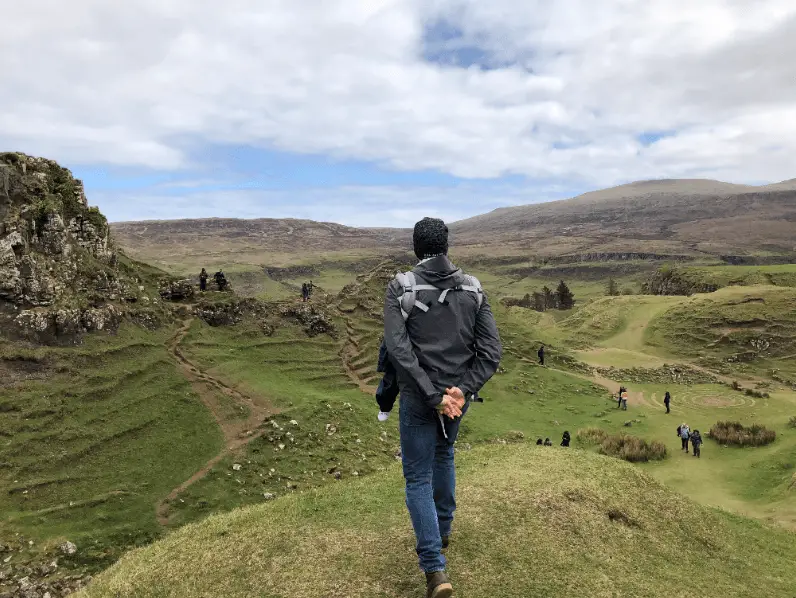 I'll start by sharing our reasons for choosing Scotland. Scotland is obviously stunningly beautiful and there are so many reasons to visit, but it's also a great choice for families. My husband and I have traveled internationally together quite a bit, but we still were a bit nervous about taking our daughter overseas for the first time. The actual trip didn't concern us very much, but we were concerned about the flight. Our daughter had done great on long road trips, but we were worried about starting her out with an international flight that was too long, so we decided to choose a destination in Western Europe (non-stop flights to the U.K. are about 10-11 hours from where we live in California).
I started doing some research and asked several other traveling families for their destination recommendations, and I was overwhelmed with responses telling me to consider Scotland. I brought it up to my husband, and the more we thought about it, the more we liked the idea. We knew we wanted to return to the U.K. one day, and I had never been to Scotland (my husband had been to Edinburgh but never to the Scottish Highlands). I had fallen in love with photos of the Isle of Skye that I'd come across online, so we were sold.
It turns out that Scotland was an excellent choice. The flight was easy and not too far from California, considering that it was international (our daughter did amazing!), and the United Kingdom felt a lot like home in many ways. It was familiar to us, driving there was relatively easy (they do drive on the opposite side of the road, but it doesn't take long to get used to), and we were able to find everything we needed in stores (even brands that we were used to purchasing in the states). Not having a language barrier also helped make the trip relaxing with our daughter. Overall, we were very happy with our decision and would recommend Scotland to any family who loves adventure, beautiful landscapes, and quaint cities!
You might also be interested in: What to Pack in a Toddler's Carry-On
What to Do & See with a Toddler or Baby in Scotland
You'll find that Scotland is very family-friendly, and there are tons of things that you can do with a toddler or a baby. I am a firm believer in taking our daughter along for the ride. We did seek out attractions that we knew she would enjoy (like playgrounds), but we also visited typical attractions like castles, museums, and cathedrals. She did well and loved everything! I'll share a few of my top recommendations for both the Isle of Skye and Edinburgh below, along with some tips.
Isle of Skye
The Isle of Skye is arguably one of the most beautiful places in Scotland, and I highly recommend adding it to your itinerary. We spent 2 full days there and loved every minute of it. It is located in northwest Scotland (in the Scottish Highlands) and is accessible by bridge, making it easy to drive your rental car there.
Plan to spend almost all of your time outdoors on the Isle of Skye. It is known for its beautiful coastline, stunning views, and beautiful lochs. You'll experience mostly cool weather, so you'll want to dress your toddler or baby appropriately (you can find my clothing recommendations in the next section!).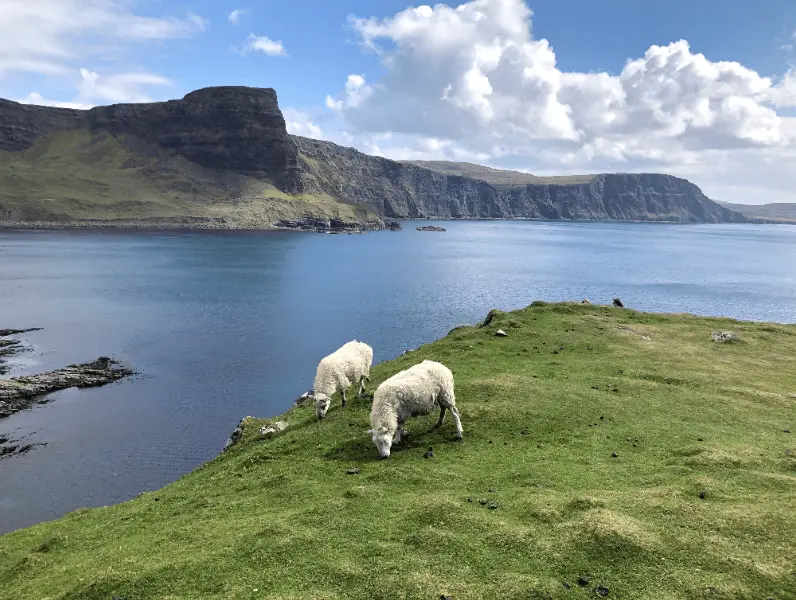 You won't find an abundance of "family-friendly" recommendations for the Isle of Skye- as in, there aren't very many children's museums, etc. (but you can find a few playgrounds). I suggest planning your time there based on what you want to see, and then make sure you have the appropriate gear to keep your toddler or baby safe in those spots. You will want to make sure that you have a comfortable baby carrier for the Isle of Skye, as a stroller won't make it very far in most places (more on gear recommendations below). If you are only there for one day, you will not want to miss the Trotternish Loop. If you're there for two days, I recommend adding Neist Point (our favorite!) and Dunvegan Castle and Gardens to your itinerary. You can check out how we spent our time there in this post: The Isle of Skye 2 Day Itinerary.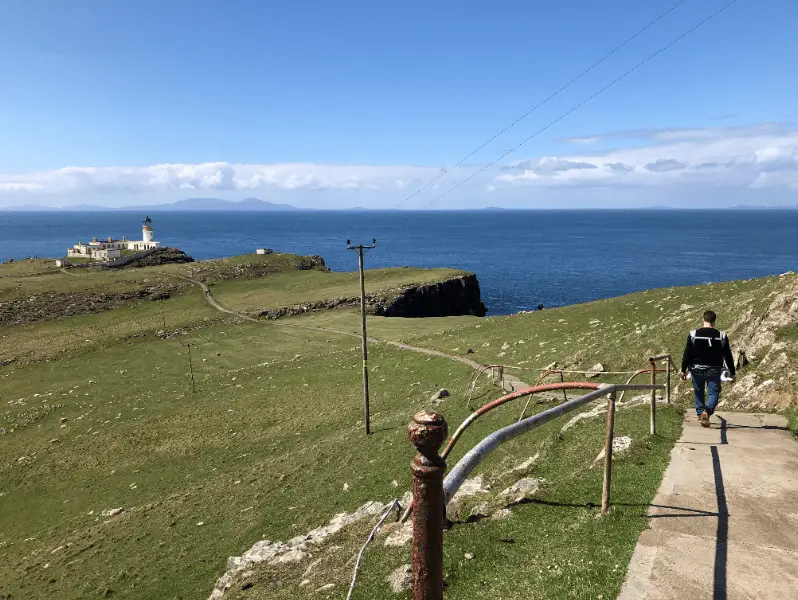 You might also be interested in: Things I Wish I Knew Before Visiting the Isle of Skye, Scotland
Edinburgh
Edinburgh, the beautiful capital of Scotland, is a must-see destination in Scotland. We loved how small it felt. We stayed near Edinburgh Castle the Royal Mile, and we were able to walk everywhere easily. Our travel stroller held up well on the cobblestone streets too (more gear recommendations below)!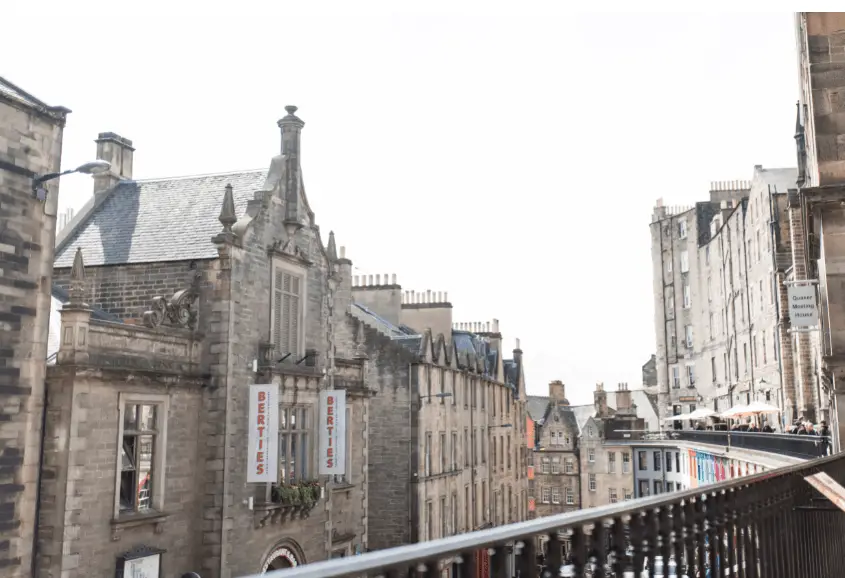 Edinburgh Castle is incredibly family-friendly and is a must-see. Our daughter slept in her carrier through most of our visit there, but she loved what she saw when she was awake. I recommend leaving your stroller behind for this visit. While they are allowed, you'll find that you'll need to park it often, and it will become more of a nuisance than a help.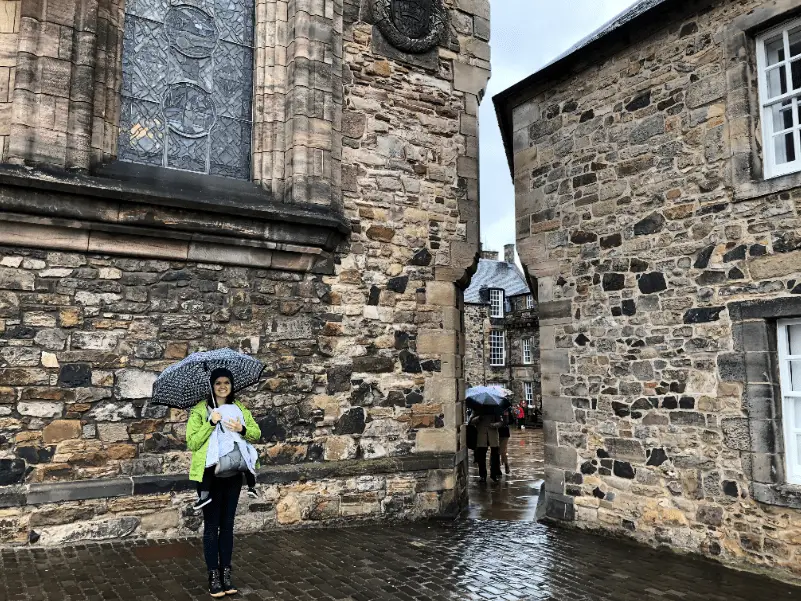 Other attractions that we visited and loved were St. Giles' Cathedral, Scott Monument, and Holyrood Park. Holyrood Park turned out to be a highlight for us. Our daughter loved watching the birds and running around in the wide open spaces (a nice change after being cooped up for so long in her carrier and stroller).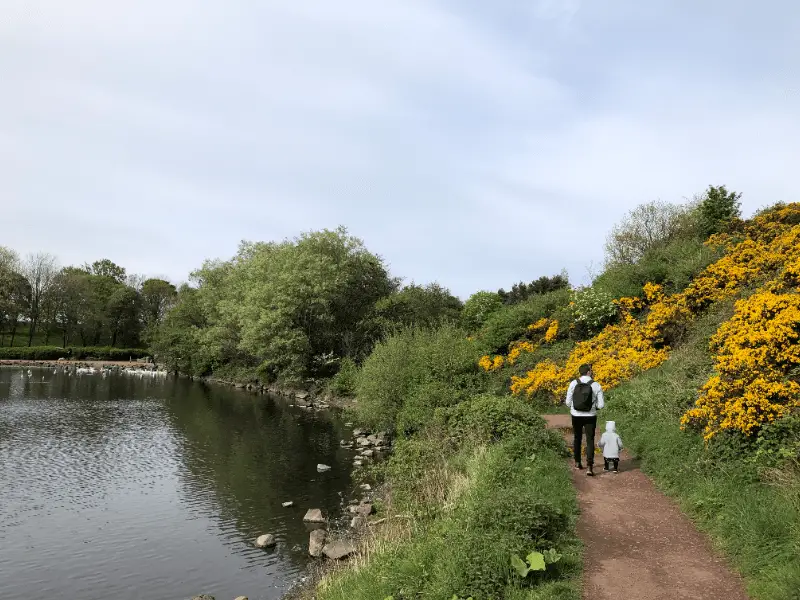 There is a lovely playground in the Princess Street Gardens. It is the perfect place to let your little one run around, in the midst of the busy city.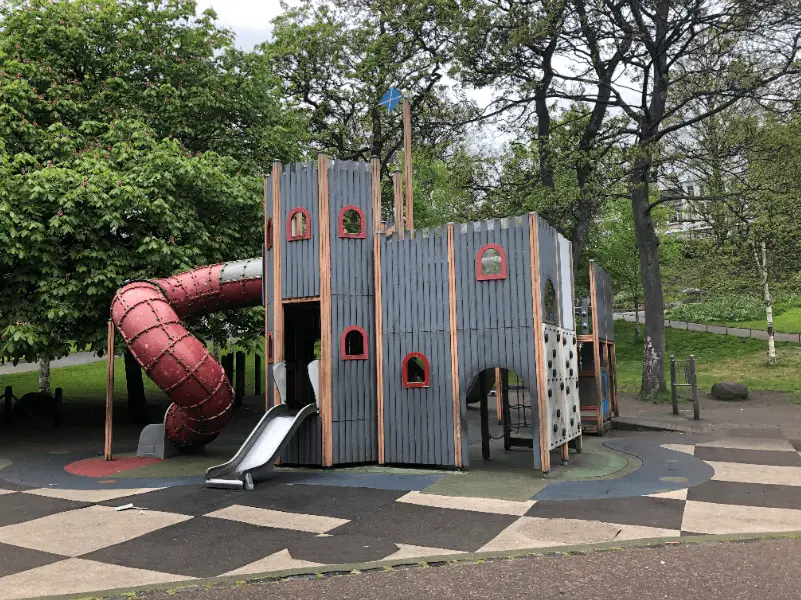 We primarily walked everywhere, but we did take a taxi a few times when the temperatures dropped and the wind picked up. Before having our daughter, my husband and I were big fans of Uber. But now we cannot always take an Uber with a child due to car seat laws. In the U.K., car seats are not required if the child is in a taxi (check up-to-date car seat laws here). We followed advice from our vacation home host and downloaded the Gett App. It is easy to use, and our taxi drivers were all among the friendliest people we met during our trip!
Important note about restaurants: we were surprised to find that many restaurants were only open to adults ages 18+, particularly in the New Town neighborhood. We did find several family-friendly dining options, but don't be alarmed if you cannot take your toddler or baby into the first restaurant you see.

You might also be interested in: Our Family Photoshoot in Edinburgh with Flytographer
How to Dress a Toddler or Baby in Scotland
Temperatures in Scotland can be pretty cool, even in the summer months. We traveled there in early May, when it was in the 50s (F) in the Isle of Skye and in the 40s (F) in Edinburgh. You should also expect rain. We lucked out and only experienced a few sprinkles on our first day in the Isle of Day, but we did experience consistent showers on our first day in Edinburgh (it was so heavy that we called it a day around 4pm and relaxed in our vacation home for the rest of the evening).
In the Isle of Skye, our daughter wore fleece-lined leggings (with warm tights layered underneath), a warm long-sleeved shirt, and a fleece sweatshirt every day. We also put her in a rain suit to protect her from rain and wind. Even though it didn't rain as often as it could have, we were thankful for the protection the suit provided from the wind. She wore rain boots (or wellies, as the locals would say) and a warm hat. We removed layers as needed, and she was definitely warm enough!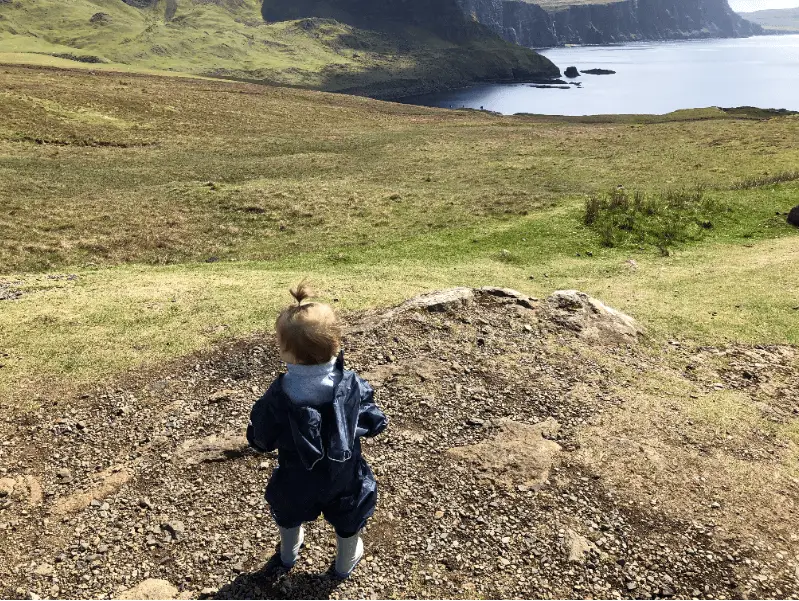 In Edinburgh, we kept her warm in fleece, but we transitioned to a more stylish, warm coat. At this point in the trip, she decided that she loved her gloves and wore them often!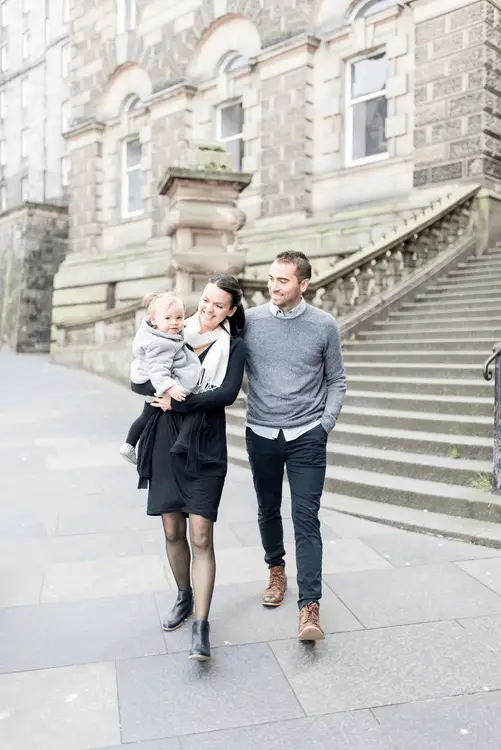 You won't want to forget to bring an umbrella. I recommend buying a small, compact umbrella that can easily fit in your bag. You'll find that as soon as the rain starts, locals pull theirs out of their bags. We also used a rain cover for our daughter's stroller (more on that below).
You might also be interested in: Tips for Visiting London with a Toddler (or a Baby)
Souvenir Ideas for a Toddler or Baby in Scotland
If you are like most travelers, you'll want to pick up a few souvenirs from your travels. You'll find that Scotland, like most tourist-heavy destinations in the world, has no shortage of souvenir shops. If you would like to shop for traditional souvenirs, I recommend shopping along the Royal Mile. You'll find everything from Tartan scarves to kilts to Scottish shortbread.
Tip: You can find lower prices on traditional items closer in the center of the Royal Mile, as opposed to the shops near the beginning and the end.
If you're like us, you might prefer a practical or minimalist approach to souvenirs. Our favorite souvenirs to purchase for our daughter are clothing items and children's books- and we stuck to this during our trip to Scotland. In Edinburgh, we purchased our daughter a couple of summer dresses and shirts. We loved that these items are practical and things that she would need anyway. Rather than purchasing them in the states, we bought them abroad, and they bring up fond memories every time we dress her in them.
We bought her two books in Scotland- one from each of our destinations. We found these in traditional souvenir shops (in Dunvegan and Edinburgh Castles). She loves to read them, and we love that they are exposing her to other cultures. We love fostering her love for reading by expanding her library in this way- and we will all treasure these books for years to come!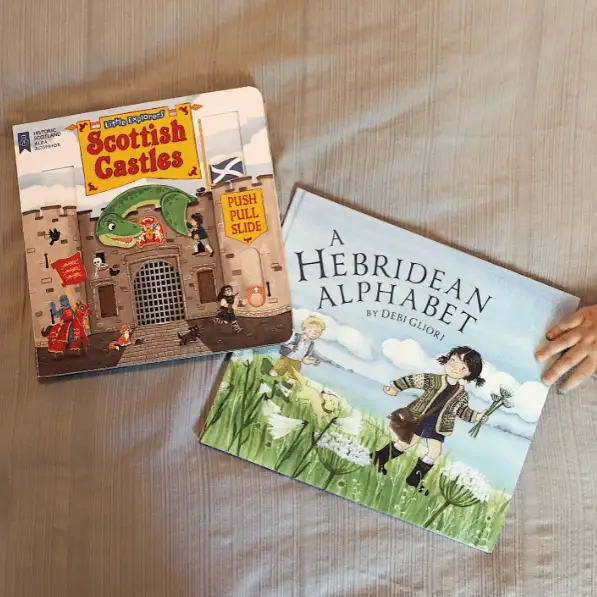 You might also be interested in: Souvenir Ideas for Minimalists
Capture Your Memories with a Professional Photo Shoot in Scotland
I almost put this recommendation under my souvenir suggestions, but I think it deserves its own space, because this is our favorite recommendation. We highly recommend booking a professional photo shoot with Flytographer. We started booking photo shoots with them in 2017, after we learned about their amazing company. They partner with local photographers around the world (in over 200 cities) to help you capture your travel memories.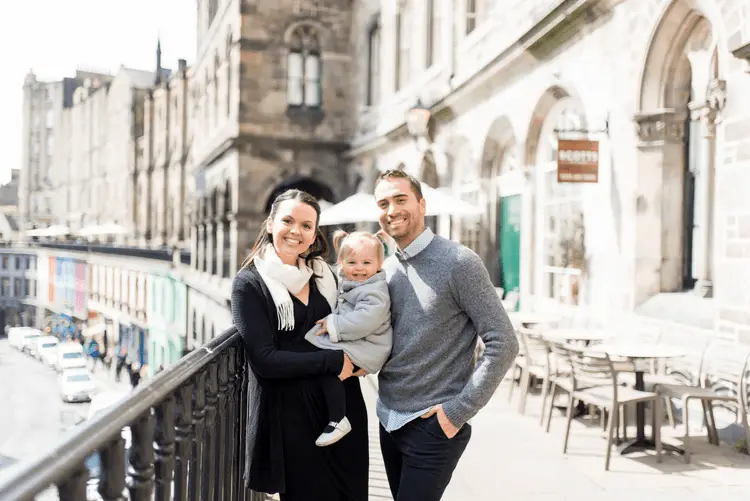 We loved our photoshoot in Edinburgh with Jilli. She took our photos along the Royal Mile and was able to capture our love for each other and the city so well! Our daughter loved having her photos taken by her and begged for "more!" when the photoshoot was over. As a local, Jilli was able to take us to spots in Edinburgh that we didn't know existed. It was like having our own personal tour guide!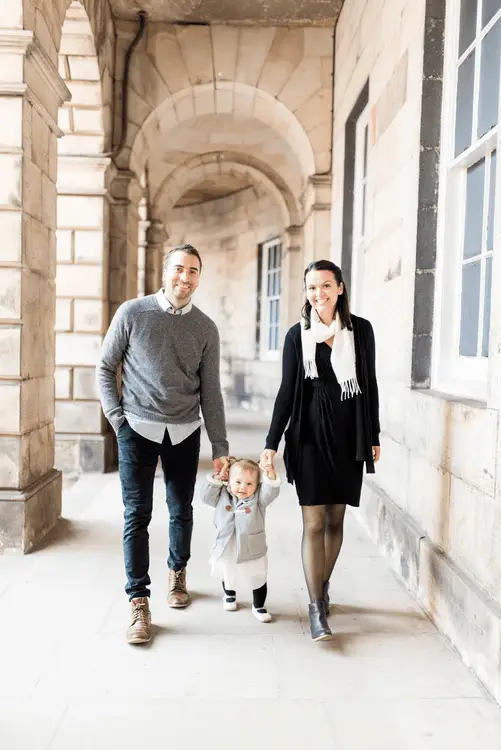 Photos are priceless, and we love having them when we return home. If you're interested in booking a photo shoot with them in Edinburgh or any other destination around the world, you can use my referral link to earn $25 off your first photo shoot. If you love the idea but aren't ready to book a photo shoot yet, you can sign up for an account through my link, and the $25 will be waiting for you when you are ready.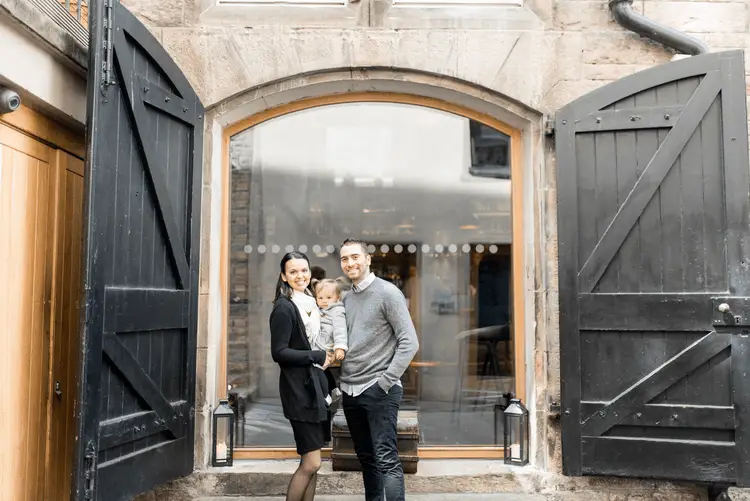 If you would like to learn more about Flytographer, you can read about our maternity photoshoot in Paris too!
You might also be interested in: 15 Reasons to Book a Photo Shoot with Flytographer on Your Next Vacation
Where to Stay: Family-Friendly Lodging Recommendations in Scotland
When we travel with our daughter, lodging is one of the things that I focus on first. We almost always book apartments or homes through sites like VRBO when we travel, and our trip to Scotland was no exception. We like the flexibility of having our own kitchen (especially because I have food allergies and want the option to cook for myself when I cannot eat out easily) and a washing machine for doing laundry (doing laundry while you travel can get pricey, especially on long trips).
When you book through VRBO, you can easily narrow down your search by filtering important amenities. You can search for homes that include cribs, high chairs, toys, etc. We loved the three vacation homes that we stayed at in Scotland. If you prefer to go the hotel route, I highly recommend checking out Expedia. They are our go-to when we book hotels, as they offer amazing deals!
We stayed in a lovely home in Edinbane on the Isle of Skye. It was in the perfect location for exploring the isle. It was spacious, clean, and was on a beautiful property with baby lambs. Unfortunately, this home isn't listed anymore, but here are a few other family-friendly vacation homes and hotel options on the Isle of Skye.
Vacation Homes on the Isle of Skye (with cribs!):
Family-Friendly hotels on the Isle of Skye: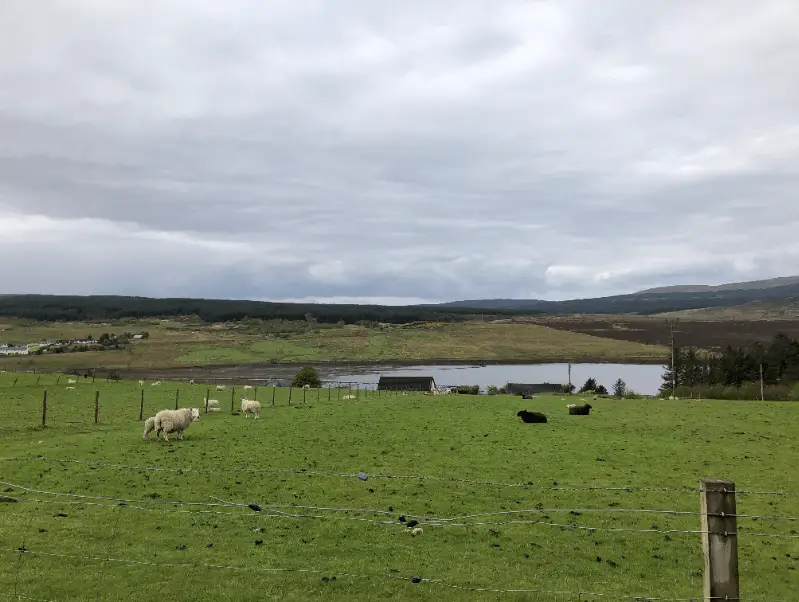 We also had an amazing experience in Edinburgh, where it is pretty easy to find a vacation home with a stunning view of Edinburgh Castle.
Vacation Homes in Edinburgh (with cribs!):
Family-Friendly hotels in Edinburgh: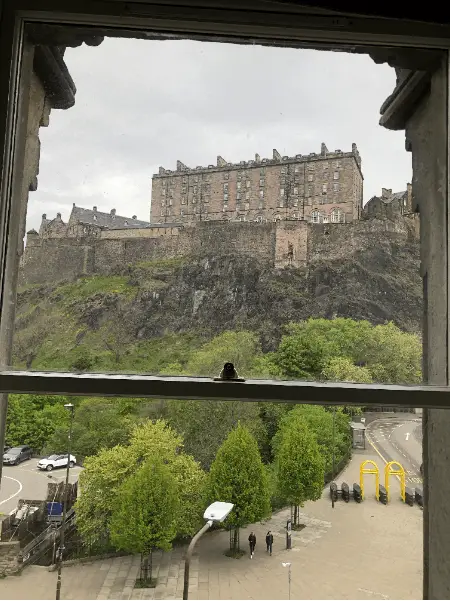 Some of our vacation homes in Scotland were more "toddler-friendly" than others, but they all worked well for us. When booking your lodging, here are a few things you should consider:
What amenities are important to you (e.g., a kitchen or washing machine)?
What features are important for the safety and comfort of your child (e.g., no inside stairs, a crib, tidy shelves, no messy cords)?
Is it near attractions that you plan to visit? Or is it within reasonable travel distance?
Travel Gear Recommendations to take to Scotland
Are you planning to rent a car? Check out these suggestions for travel car seats for one year olds.
Here is a list of gear that we loved using in Scotland:
Lightweight, compact travel stroller: We took our compact travel stroller (fits in overhead bins on airplanes)! It is easy to use, folds up very small, and held up well to the cobblestone streets in Edinburgh.
Baby carrier: We love our Ergobaby 360! It's comfortable and ergonomic. This was a must for exploring castles and hiking around the Isle of Skye.
Portable white noise machine: This white noise sound machine by Rohm is a must for us. We love it! Our daughter will sleep on airplanes, in her car seat, in the baby carrier, and in her stroller, when this sound machine is on! Remember to bring along a portable battery pack to keep it charged while you're on the go.
Rain cover for our stroller: I mentioned earlier that you should expect a lot of rain. We used this universal stroller cover in Edinburgh, and it worked great! We also used it when it wasn't raining, as it kept the cold wind off our daughter. We were skeptical about it truly being "universal", but it does fit all 3 of our strollers! (Tip: Let it off-gas by opening it up and airing it out before you use it. It has a strong, plastic smell for awhile.)
You might also be interested in: The Best Travel Strollers
I hope that you enjoyed my tips for traveling to Scotland with a toddler or a baby! We loved our time there and wouldn't hesitate to return with our daughter. If you're traveling with children, check out these things to do in Edinburgh with kids!
Please let me know if you have any questions, and I'll be happy to help! If you've traveled to Scotland with little ones, I would love to hear your advice.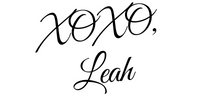 Pin for later: