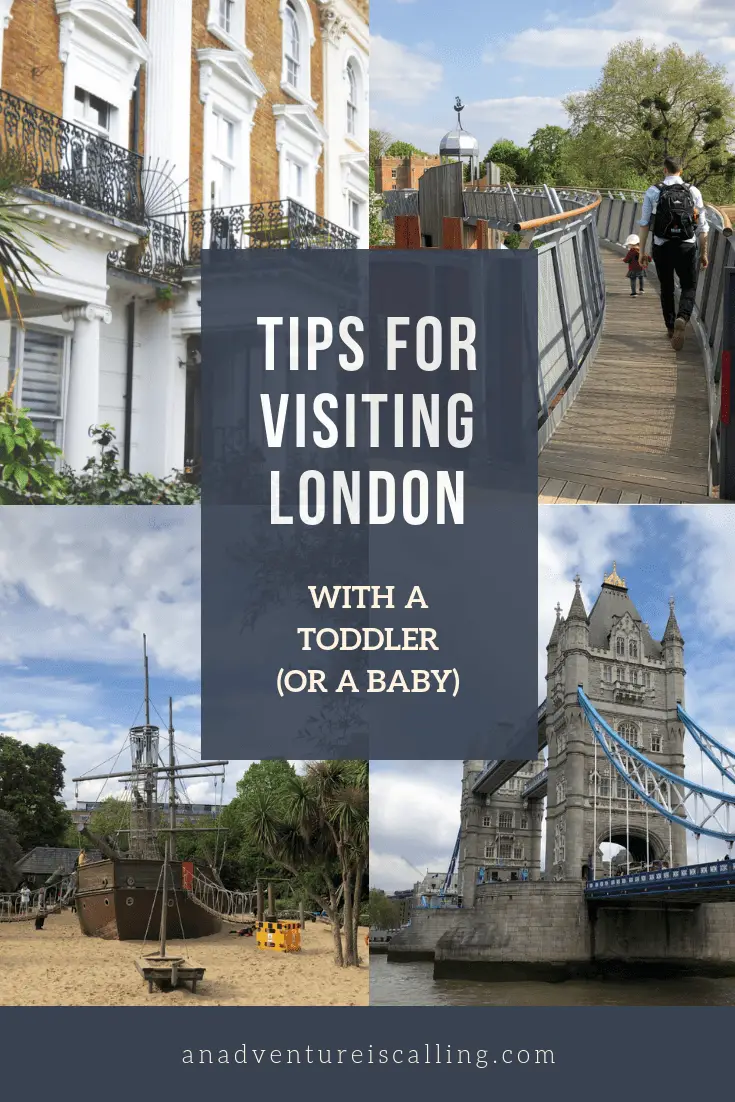 We recently took our 14 month old daughter on her first big international adventure! She loved her time in the United Kingdom, and we did too! We began and ended our two week trip to England and Scotland in London, and it was wonderful- as always! We found that London is a very welcoming city for children. Everyone was kind and friendly to our daughter, and we wouldn't hesitate to take her back!
We may earn money or products from the companies mentioned in this post. We only recommend products and services that we love!
After enjoying an incredible trip to London with our toddler, I'm excited to share my tips (all based on our personal experience- I won't recommend something that we didn't try ourselves!). Continue reading for our tips for visiting London with a toddler or a baby! And if you have a long flight ahead of you, you might also be interested in reading What to Pack in a Toddler's Carry-On.
You might also be interested in: Visiting London for the Second Time
Tips for Visiting London with a Toddler (or a Baby)
Getting Around London (The Underground, Taxis, & Hop On/Hop Off Buses)
I'm going to start with transportation, because it is always one of the first things that I research when I first begin planning a trip with our daughter. You'll want to skip using a car in London and plan on using public transportation. Thankfully, London has an awesome public transportation system.
The London Underground
We used the Underground (the Tube) to get around a majority of the time. It's really easy to use, but if you need help figuring out which trains to take, simply ask one of the people working (they are always so kind and helpful!).
It is important to note that most of the stations are not wheelchair accessible- which means they aren't stroller (or pushchair) friendly either. To figure out if there will be an elevator (lift), check out the tube maps (located online or in the stations) to see if there is a little wheelchair symbol at your stop.
That being said, we didn't avoid any stations based on this information. If an elevator wasn't available, my husband and I carried her compact travel stroller up the stairs (or we collapsed her stroller ahead of time and carried her in the baby carrier– which was our preference during peak travel times when the trains were crowded). If you're traveling with just one adult, don't worry! There were several instances when our hands were full of luggage/shopping bags/etc., and complete strangers always offered to help us.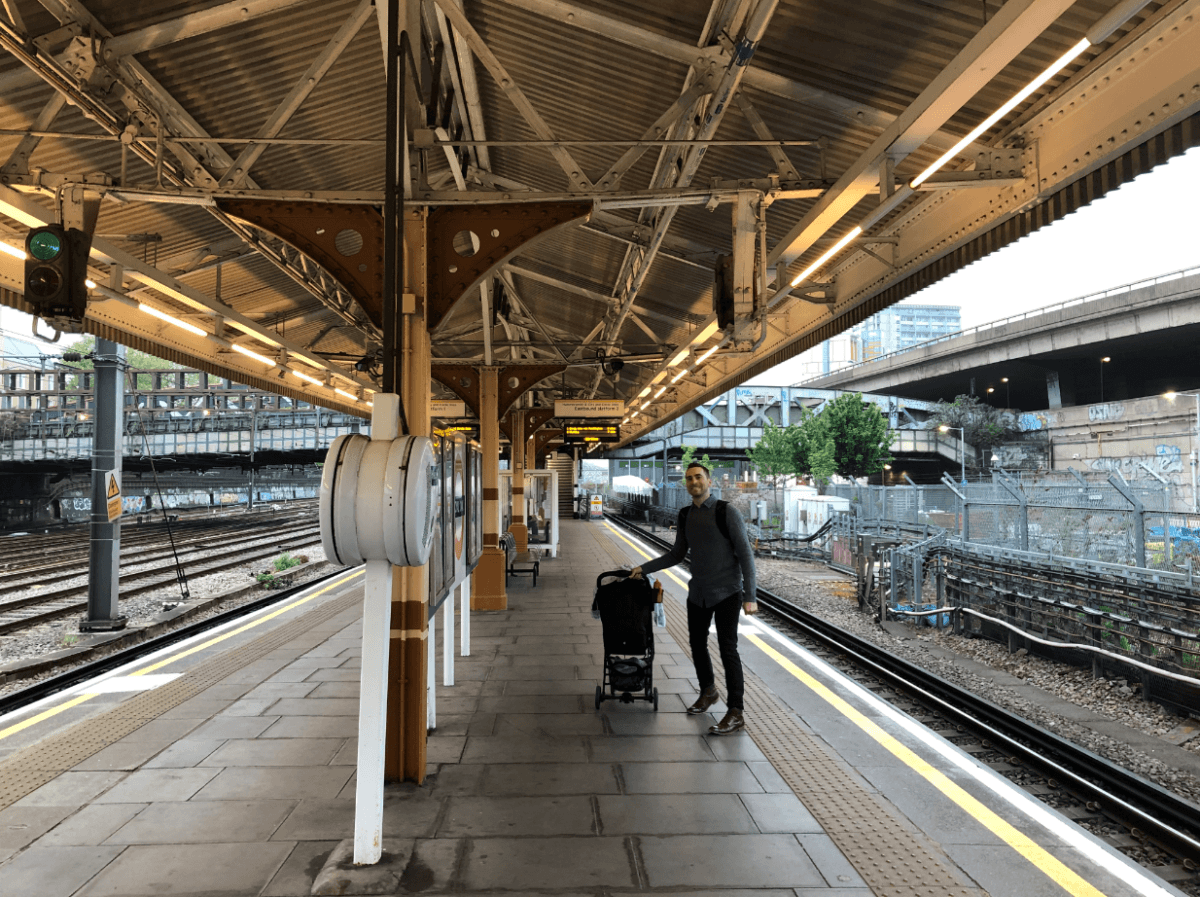 Taxis
Before having our daughter, my husband and I were big fans of Uber. But having a baby changed that- we cannot always take an Uber with a child due to car seat laws. In the U.K., car seats are not required if the child is in a taxi. We followed advice from a local and downloaded the Gett App. It works a lot like Uber and is very easy to use. We used the app on a few occasions when taking a taxi was more convenient than the Underground (and we always had the friendliest drivers!).
You can, of course, hail a taxi on your own. We did this when we found parked taxis in busy areas, but using Gett was very convenient.
You might also be interested in: Traveling to Scotland with a Toddler or Baby
Hop On/Hop Off Buses
To be completely honest, I never envisioned using a hop on/hop off. But when we had the opportunity to take a Hop On/Hop Off Bus Tour (+ River Thames Tour) in London, courtesy of the Keetoo App, we jumped on the opportunity. We knew our daughter would enjoy taking a bus around the city! These buses stop at all of the major attractions.
Car seats are also not required by law when children are on a bus, making it a great option when visiting the city with kids.
Playgrounds in London
London has no shortage of beautiful playgrounds (play parks) for children! We loved that many of them were themed (Magical dragons and pirate ships? Sign us up!). During our stay, we visited two: the Princess Diana Memorial Playground the and the Magic Garden. Both were a blast!
Princess Diana Memorial Playground
One of our highlights was visiting the Princess Diana Memorial Playground in Kensington Gardens. It was beautiful and so impressive. We were shocked at how large it was. There were so many sections of the playground, and no matter how much we explored, we just kept finding more neat things! Some areas of the playground were better suited for our daughter than others, but there are play structures for all ages.
This playground is free and opens at 10am each morning (check their website for closing time information, as it varies throughout the year).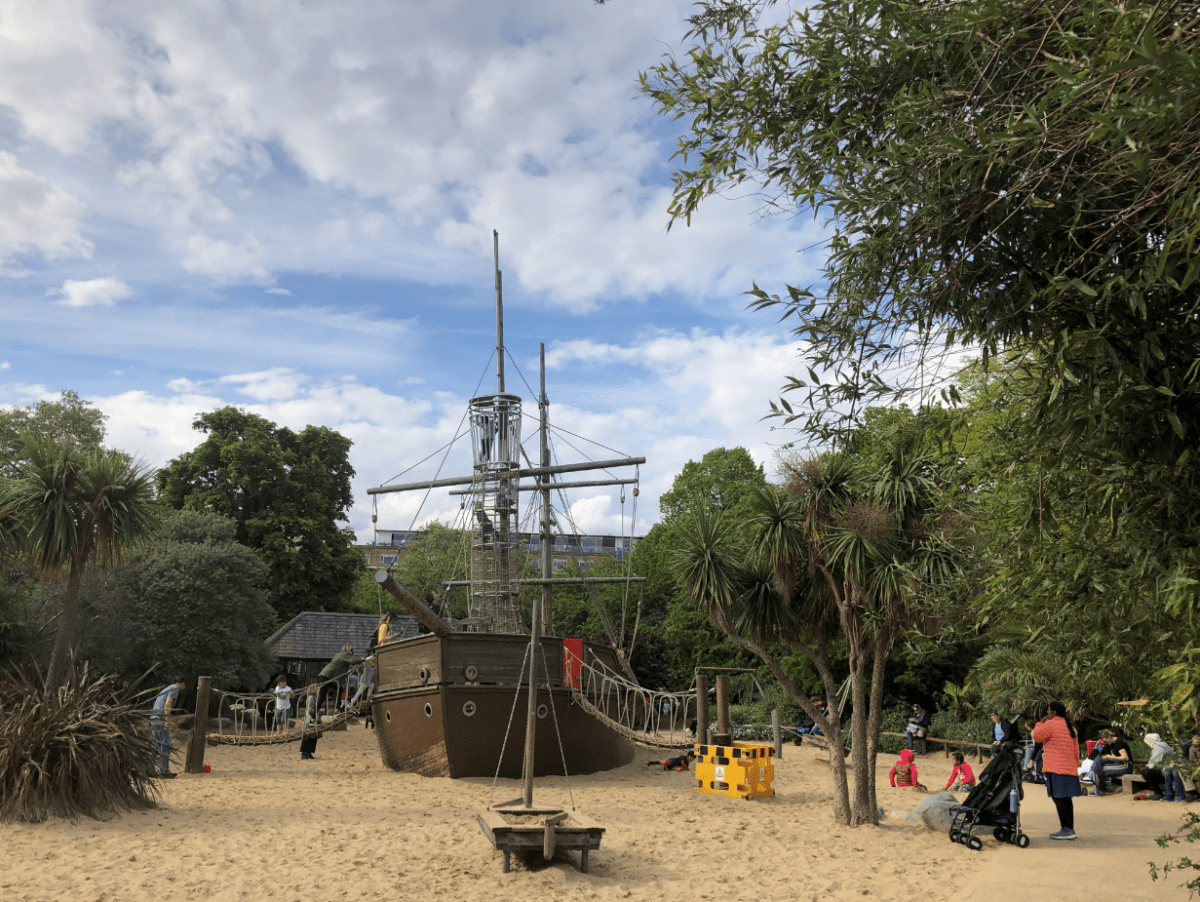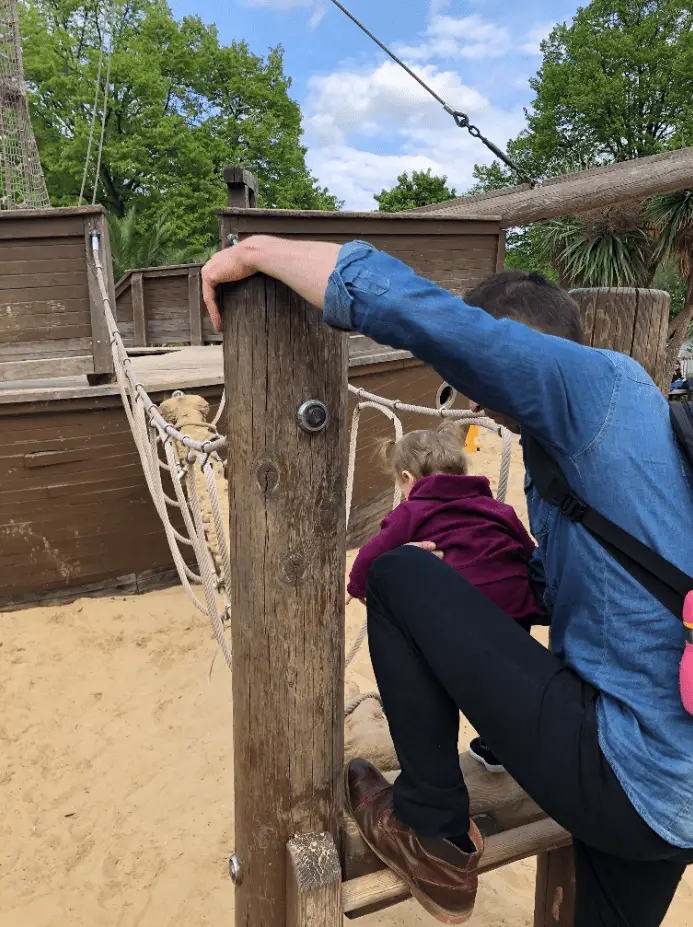 Magic Garden
The Magic Garden at Hampton Court Palace was also incredible! It is located a little bit outside of the city, and it feels like a great, peaceful escape. This playground is filled with structures and activities that represent various legends and stories from Hampton Court. It is worth noting that this playground wasn't as suitable for our little one. It is better suited for kids who are a little older, as most structures have features that toddlers cannot handle well. That being said, we still loved our time there!
This playground costs £6.00 for children over 3 years old and £8.00 for adults (they also have family and member deals; be sure to check their current prices on their website). Admission is free with the purchase of a ticket to Hampton Court.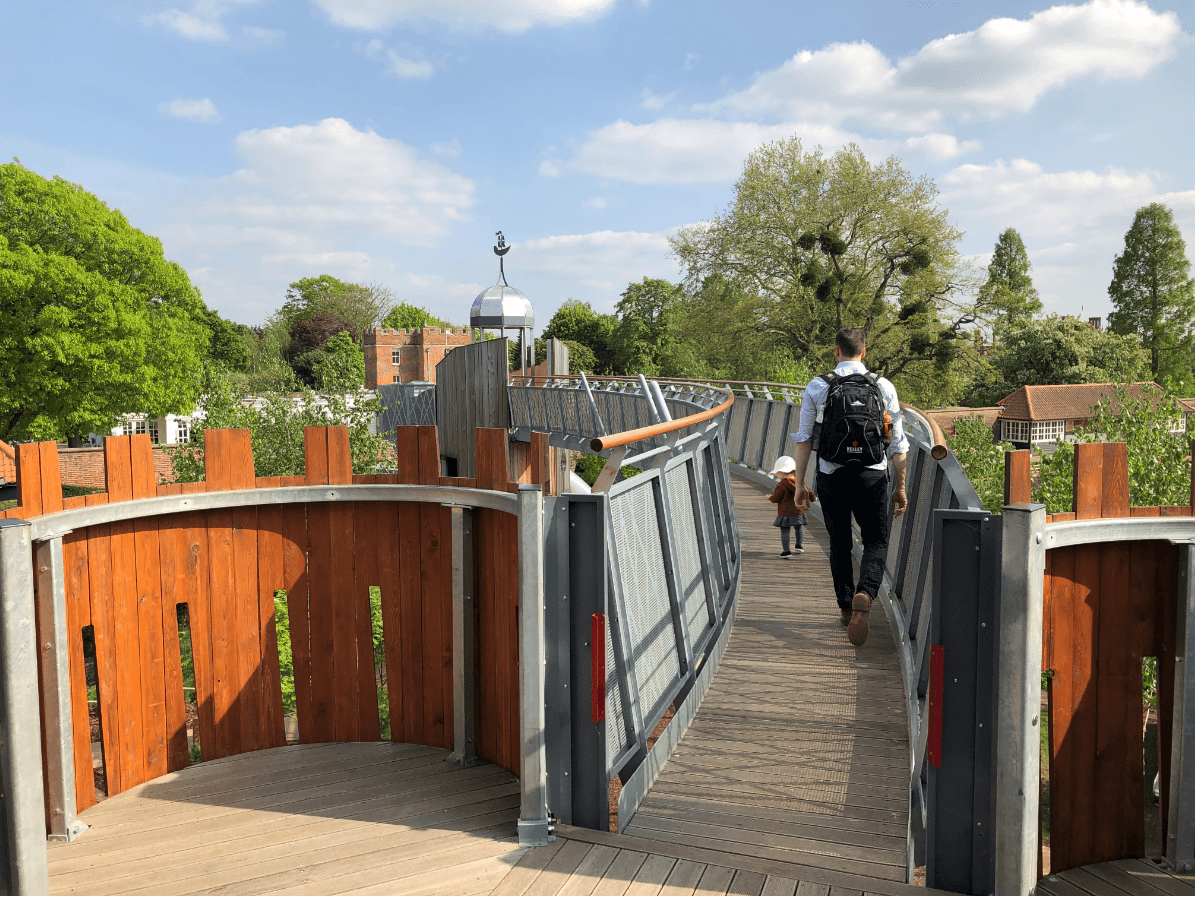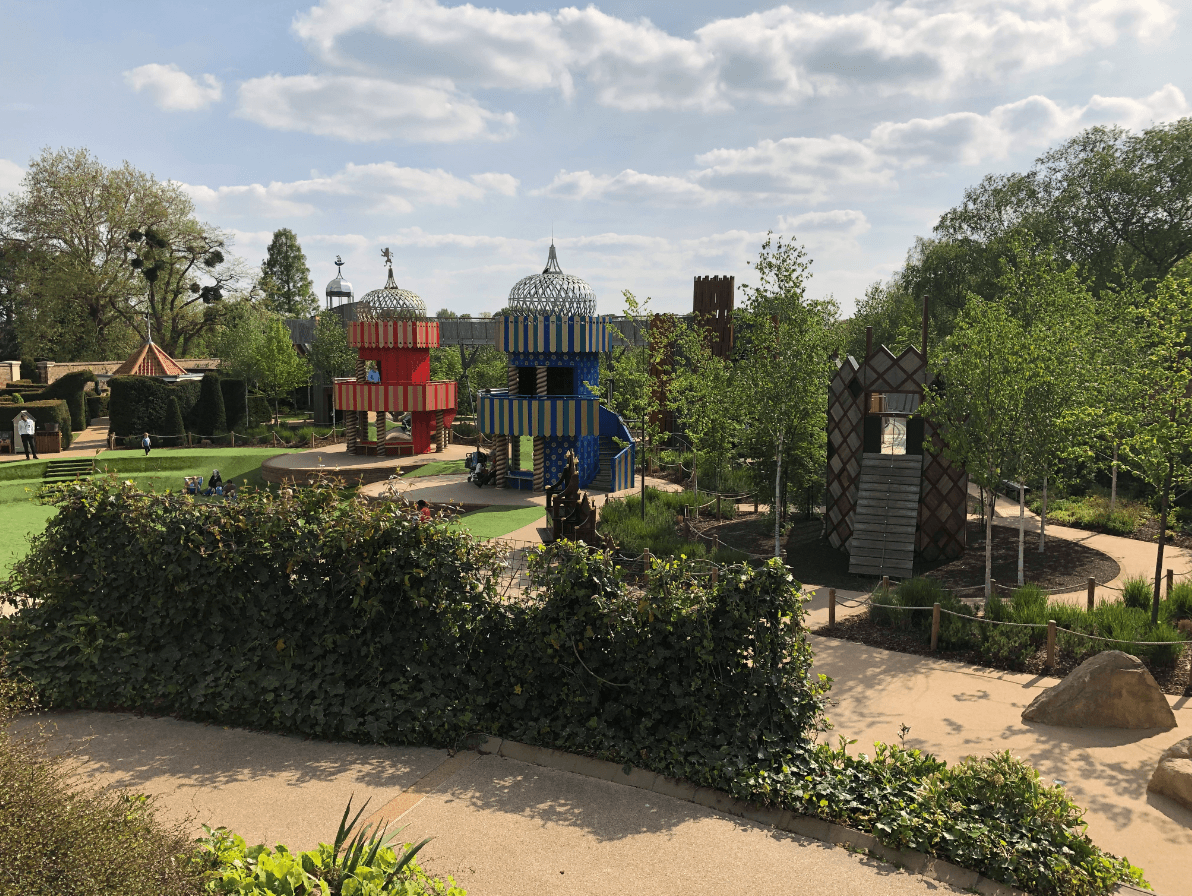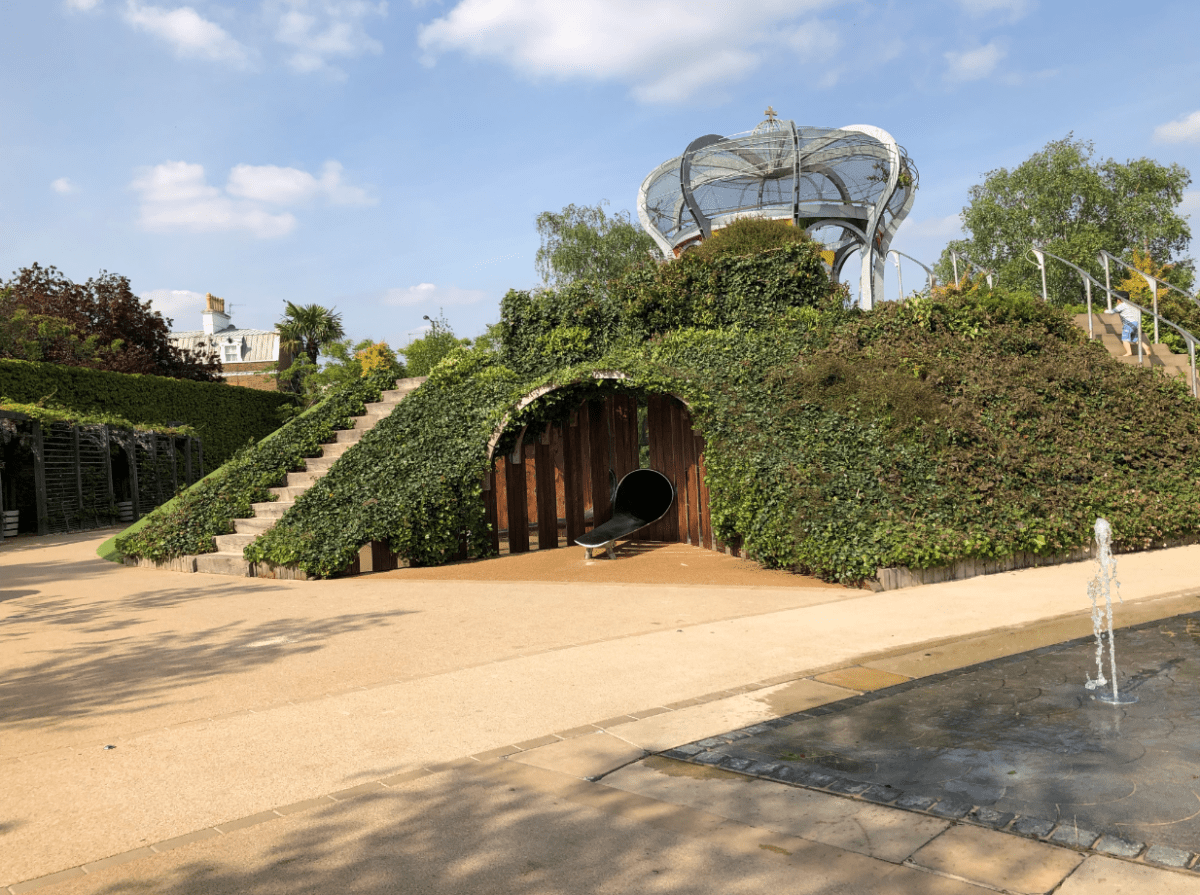 You might also be interested in: 2 Weeks in England and Ireland: Trip Itinerary
Family-Friendly Attractions in London
I'll make this section short, because I'm a believer in taking your little ones anywhere! We did research playgrounds and scheduled in time to let her run around, but otherwise, we planned our itinerary as we would have when it was just the two of us. Our daughter loves being around people and exploring new places, so she was happy to go anywhere in the city!
We had traveled to London before and have been to all of the major landmarks. We sought out new opportunities on this trip, and we wound up exploring new places like the Tower Bridge (with its glass floor!) and Hampton Court Palace. The Tower Bridge had conveniently placed elevators and fun activity books for kids. Overall, London is truly one of the best family holiday destinations when it comes to attractions.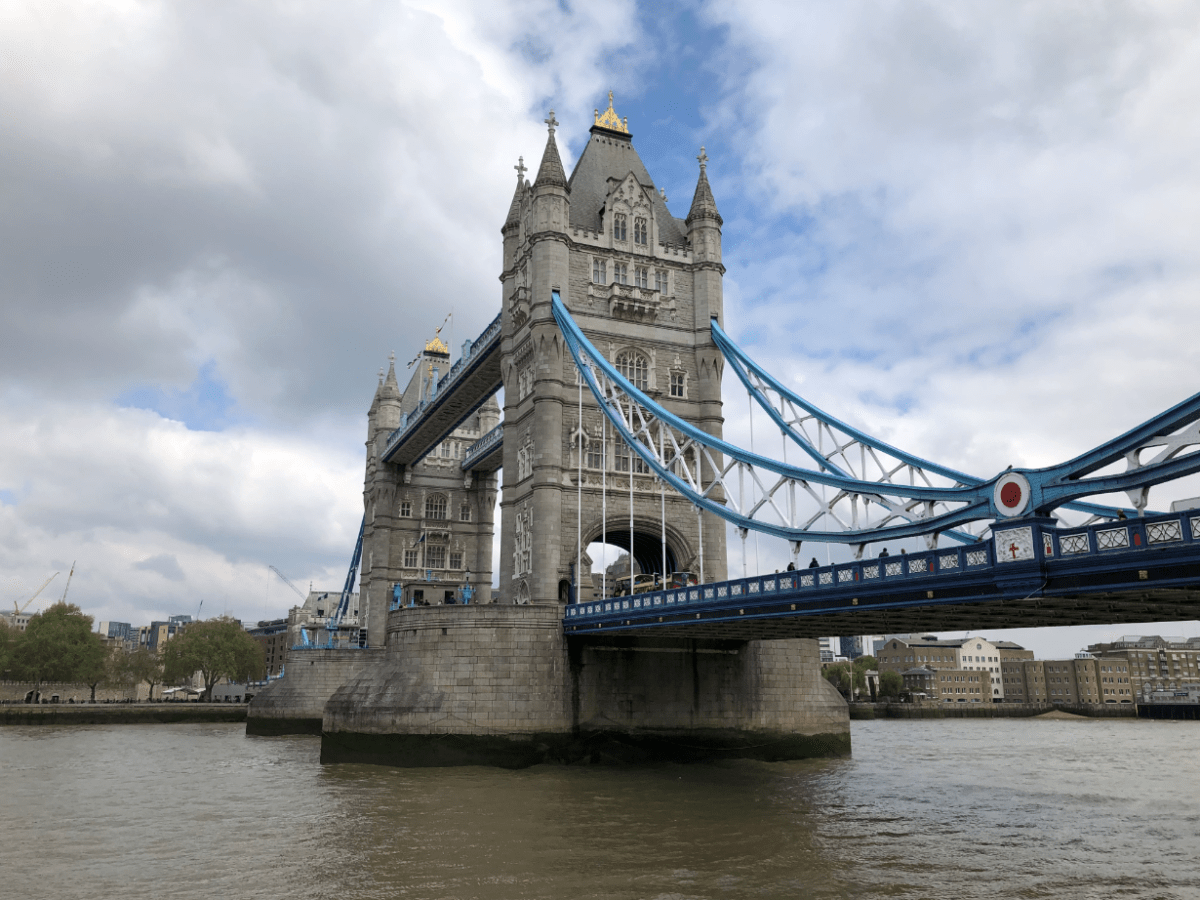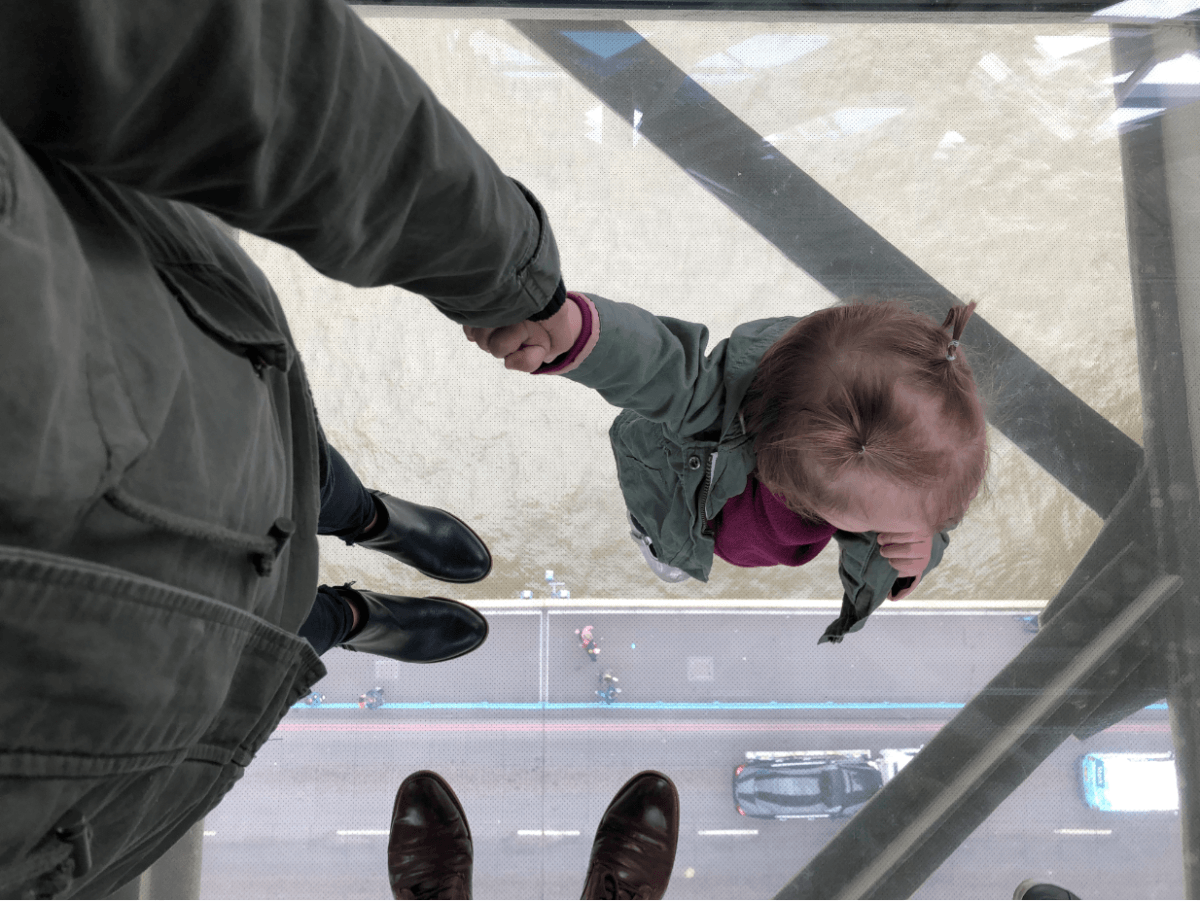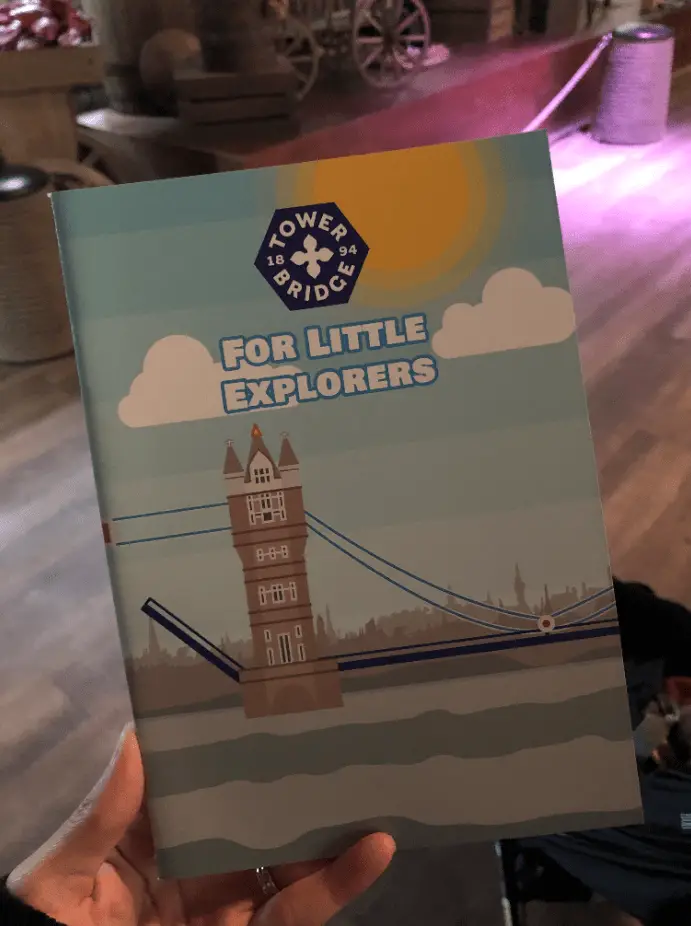 Hampton Court Palace had a buggy park and family room (in addition to the Magic Garden!). They also are home to Great Britain's oldest hedge maze (over 300 years old). Queen Victoria opened it up to the public in 1838. Our daughter loved leading the way!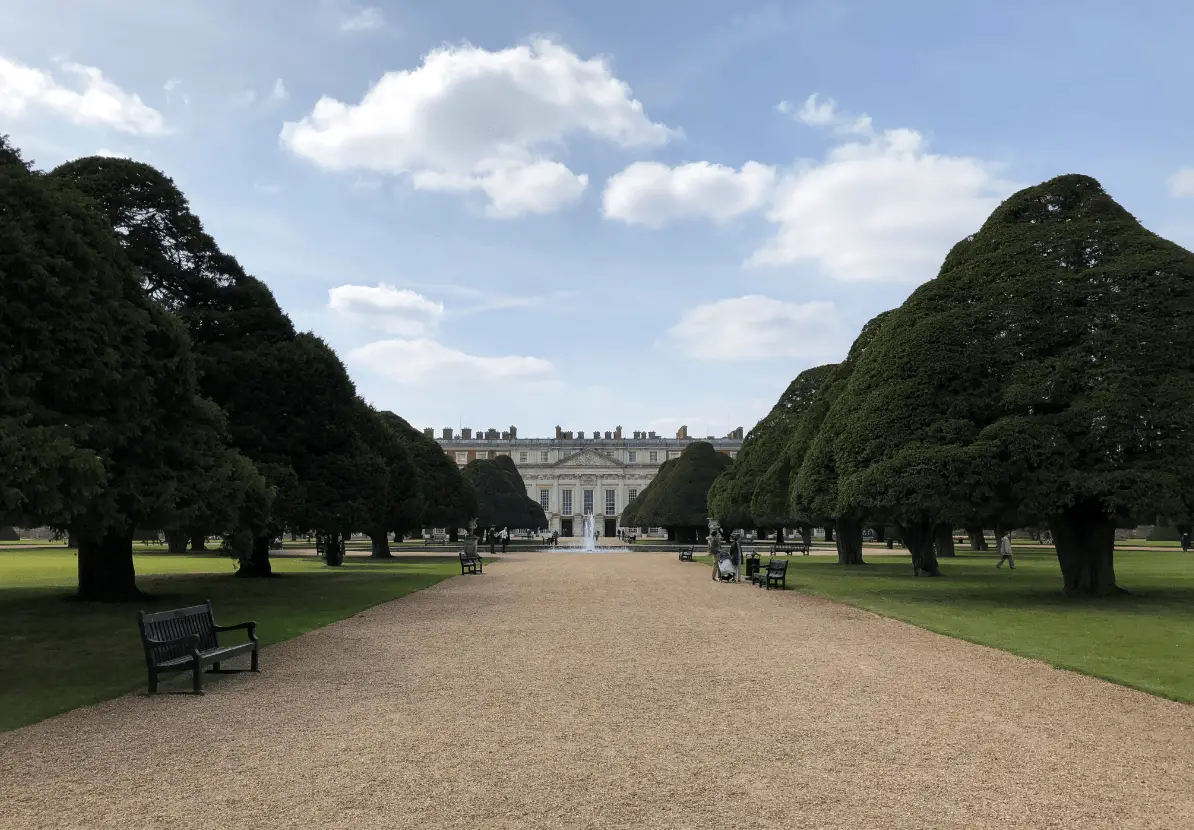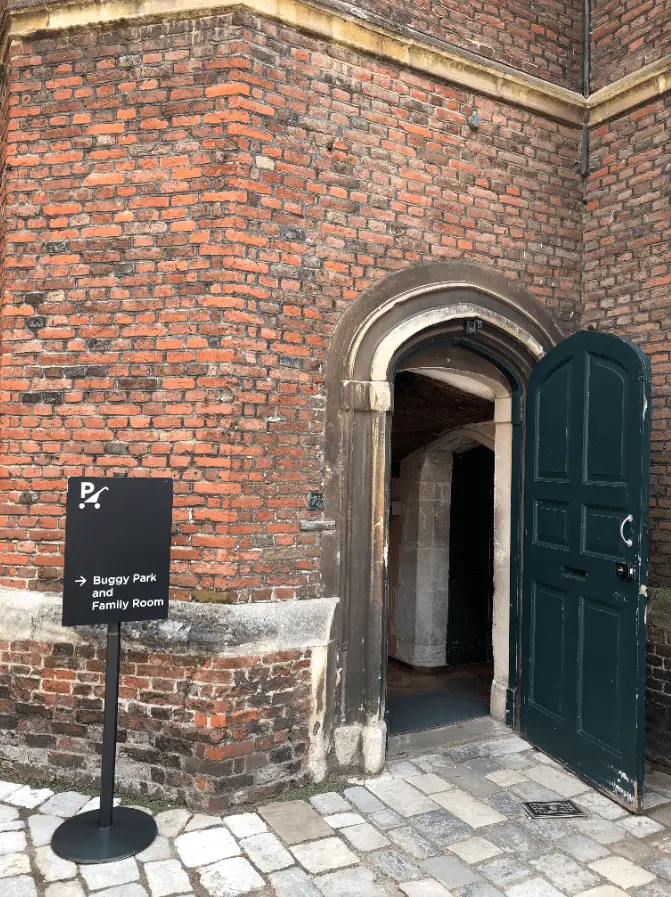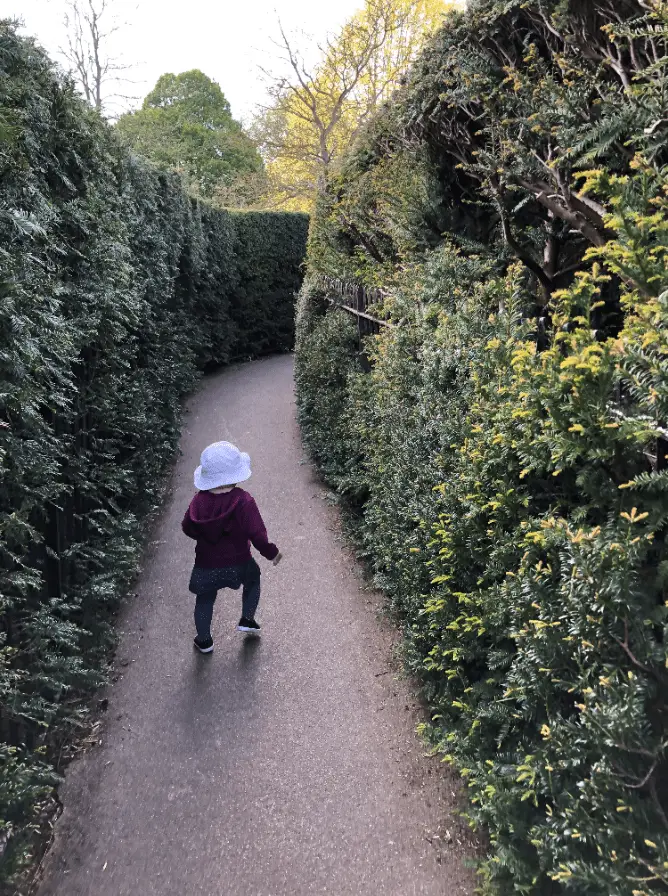 When I think back on our last time in London (pre-baby), I know that I would happily take our daughter to any of those same destinations. My big tip for planning your itinerary is to do a little research beforehand to find out if you can take a stroller with you (if you cannot, they will likely have a place for you to check them). Note that while most palaces are technically wheelchair accessible, you will probably still want to skip the stroller (because they aren't always conveniently placed).
Interested in a compact, lightweight travel stroller? Check out this post, where I compare several popular options!
You might also be interested in: The Lake District for Families

Lodging- Where to Sleep in London with a Toddler or Baby
We began and ended our two week trip to the United Kingdom in London, so we stayed in two different places. We started our time in a lovely apartment on Harrow Road (near the Royal Oak Underground Station) and ended our trip in a hotel in the Kensington area. Both were pleasant, but our apartment was perfect. It had everything we were looking for, was perfectly clean, didn't have a lot of knick-knacks for our daughter to get into, and was very comfortable. Unfortunately, this apartment is no longer listed, but you can find other amazing options on VRBO or Expedia.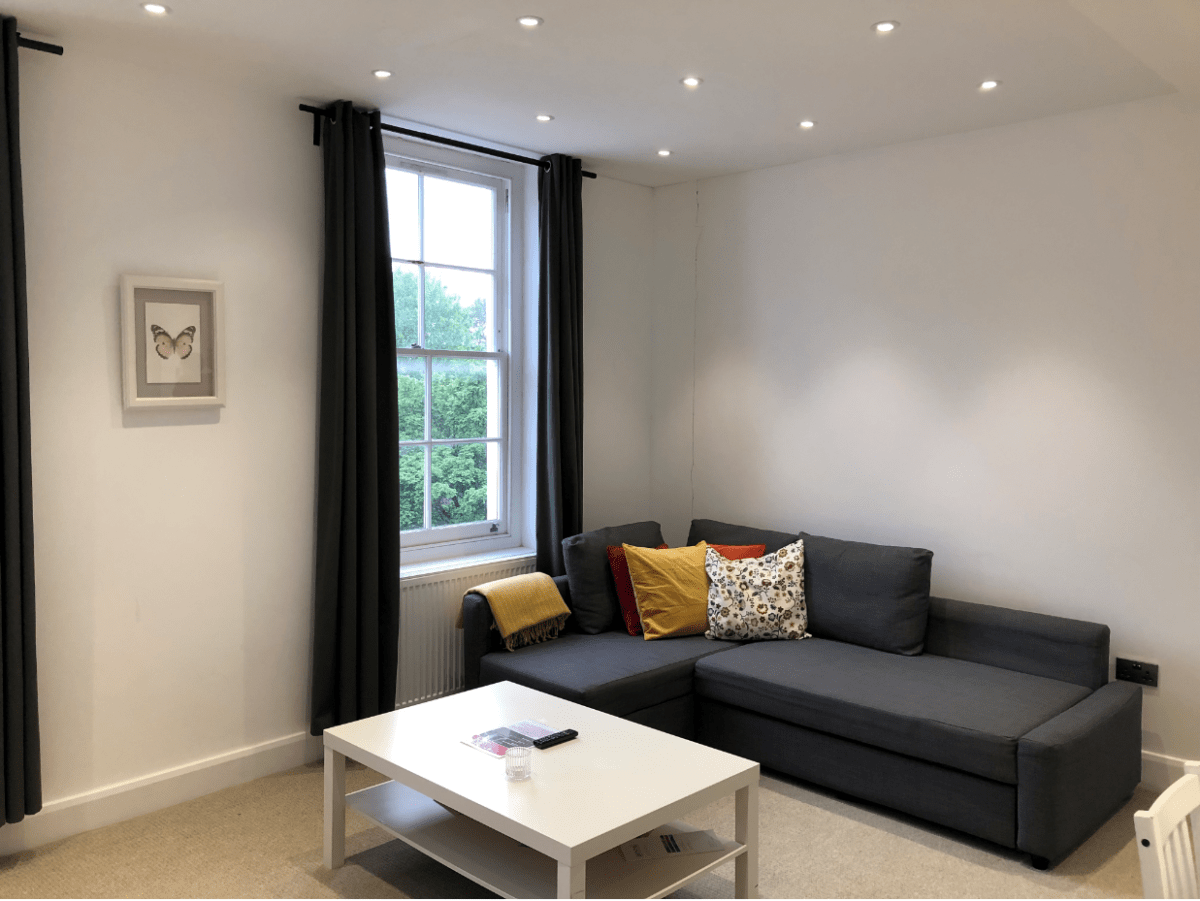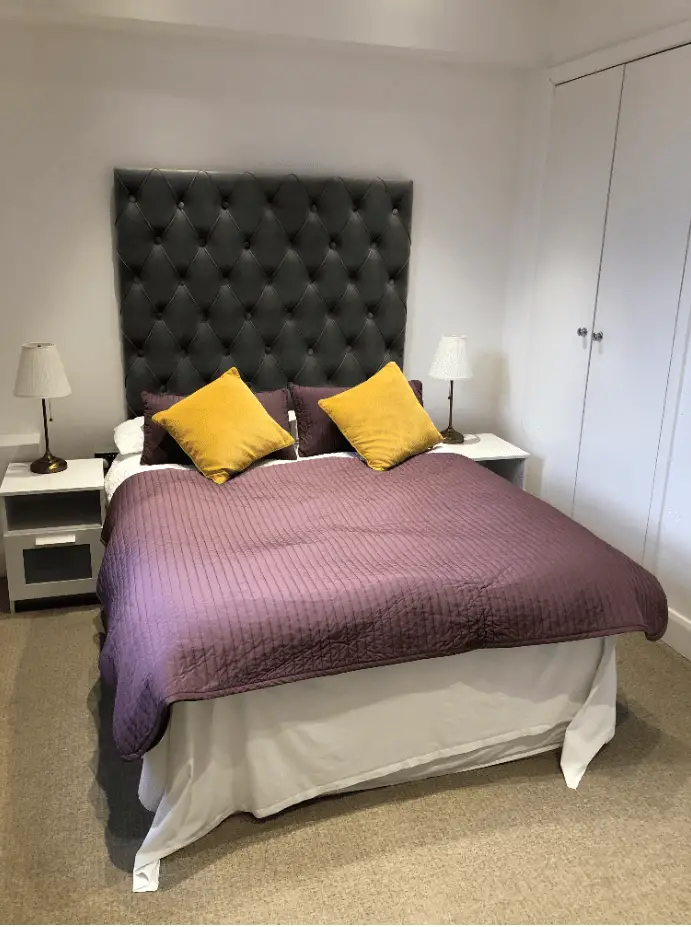 We almost always book apartments/flats/homes. We like the flexibility of having our own kitchen for cooking and washing machines for our laundry. We typically use VRBO or Expedia to book our lodging, and we have stayed in some incredible places!
When booking your lodging, here are a few things to consider:
What amenities are important to you (e.g., a kitchen)?
What features are important for the safety and comfort of your child (e.g., no inside stairs, a crib, tidy shelves, no messy cords)?
Is there a nearby Underground station within reasonable walking distance?
Is the nearest Underground station located within a zone that you plan to spend a lot of time in (note that you might save money on your lodging if you stay further outside of the city, but you might spend extra money on Underground tickets in you have a travel outside of certain zones often)?
Family- Friendly Vacation Homes in London (that include cribs):
Family-Friendly Hotels in London:
Where to Shop for Baby Supplies & Food in London
Since London is a major city, you won't have any trouble finding baby food, diapers, wipes, etc. We use non-toxic diapers and wipes, so we did some shopping at Whole Foods in Kensington, but there were other awesome options in stores like Sainsbury's and Boots.
Our daughter doesn't eat "baby food", but she does like apple sauce pouches. We were pleased to find them in nearly every store, along with other easy snack options.
Recommended Gear for Toddlers and Babies in London
Here is a list of gear that we loved using in London:
Our lightweight, compact travel stroller: We love our compact travel stroller! This was a must for traveling on airplanes, the Underground, etc! You do not want to bring your big, bulky stroller to London. You can read more about travel strollers in this post: The Best Travel Strollers.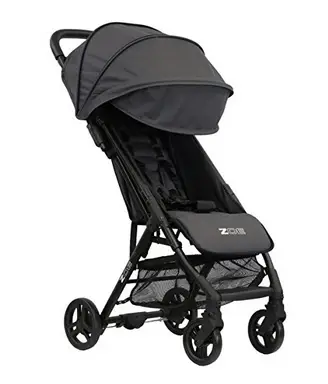 Our baby carrier: We love our Ergobaby 360! It's comfortable for us and our daughter. She took awesome naps in it, and we love that she can also face out when she's awake and ready to be a part of the action.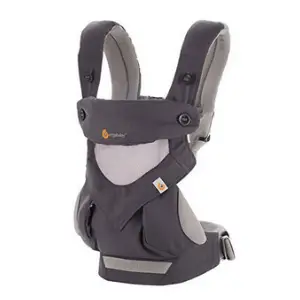 Our travel crib: I cannot recommend the Dream on Me travel crib enough. It is well made, easy to set up, and weighs just 12 pounds. It is more compact than a traditional pack n play, and it fits easily inside of our large rolling suitcase (with a lot of room to spare). It is similar to other travel cribs, but the price tag is much It is easy to book apartments and hotels with cribs, but we wanted to take a travel crib that our daughter was used to (especially since we switched accommodations 6 times!). We love this crib and cannot recommend it enough!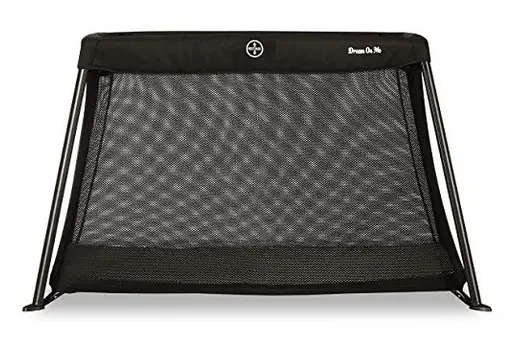 Our portable white noise machine: This white noise sound machine by Rohm is hands-down one of our favorite baby items. We use it at home and take is everywhere- and our daughter will sleep on airplanes, in her car seat, in the baby carrier, in her stroller, etc. It is a familiar sound from home that puts her right to sleep! We used in all over London!
If you're interested in more of our favorite travel items for babies, check out my recommendations here: 20 Baby Registry Ideas for Traveling Families!
We loved taking our daughter to London, and I hope that you've found our tips helpful! I would love to hear from you in the comments. Have you been to London with a toddler or baby? Do you have any tips to share?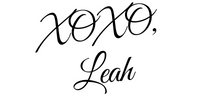 Pin for later: