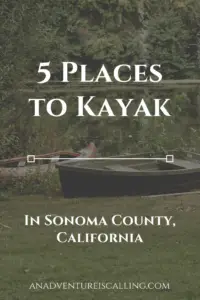 Any kayaking fans out there? My husband and I have been kayaking together since our 4th date. At the time, we lived in Southern CA and would rent kayaks by the hour in Long Beach. Over the years, we have sought out kayaking (or other boating) adventures every time we traveled. We have kayaked with alligators in the Pearl River in Mississippi and in the Pacific Ocean under Coronado Bridge in San Diego. We've rowed in a beautiful Victorian-style wooden boat in the Avon River (in Bath, England) and paddled our way through the Wailua River (in Kauai). I could go on, but I think you get the point…my husband and I LOVE to kayak (and canoe, etc.).
We may earn money or products from the companies mentioned in this post. We only recommend products and services that we love!
Fast-forward a little bit…and we now own a kayak! We live in Sonoma County, California, and have the flexibility of kayaking (almost) as often as we would like. We live within a mile of a couple lakes and just a short drive from the river and the ocean. We now have toddler (just over a year old) and take her out with us almost every weekend. Our kayaking experiences have changed a lot since our 4th date (I now sit in the front seat of our 2 person kayak with our baby girl on my lap, while my husband does 100% of the paddling from the back seat). It is not as simple as it once was, but we absolutely love our adventures as a family of 3.
We own the Airhead Montana 2 Person Kayak. We LOVE it! My husband did a lot of research before buying this kayak. We had planned on buying a hard-shell (it was all we had ever used) but realized this inflatable kayak was perfect for us and our needs. People are always commenting on how great it looks when we take it out. It's really sturdy, great quality, and lightweight. It's compact and really easy to inflate (my husband pumps it up in just a few quick minutes with this pump). It holds up to 500 pounds and has stainless steel and nylon hardware (rather than cheap plastic). We went with this kayak for its versatility, but it's also less expensive than hard-shell kayaks. It is incredibly easy to travel with, so we never have to leave it behind!
I'm excited to share info on some of our favorite places to kayak in Sonoma County, California. We love where we live and so do tourists! So whether you are a local or someone planning a trip to Wine Country, this list is for you! You do not have to own your own kayak to enjoy water adventures in Sonoma County, and I'll include info on rentals if they are available.
Note that small parking fees are required at each of these locations. If you are a Sonoma County resident and plan to take advantage of these places often, I highly recommend investing in a Sonoma County Regional Parks Membership (it will get you into 4 of these locations, as well as several other beautiful parks in the area).
Looking for a great guided kayaking tour in Sonoma County?
5 Places to Kayak in Sonoma County, California
I'll start with my favorite- the Russian River! It's approximately 110 miles long, so there are several options for hopping in and out with a kayak. I'll focus on my favorite part of the river in Healdsburg, because it is where I am most familiar with (I grew up just 10 minutes away!). The Russian River is incredibly relaxing and peaceful. It is slow moving during the summer months, so no need to worry about white water if you're inexperienced (it also great for tubing). A lot of people like to hop in along Fitch Mountain (Del Rio is our favorite spot) and kayak a couple hours to Veterans Memorial Beach. You'll need to park a vehicle at your end location, unless you want to paddle your way back up river.
If you don't own your own kayak or canoe, I recommend River's Edge Kayak and Canoe Trips. They offer self-guided rentals and guided tour options. They're located near Veterans Memorial Beach (a really convenient location), right next to the super popular Wicked Slush (you must end your river day by getting yourself a treat here!).
*Keep an eye out on Sonoma County's website for the "Blue-Green Algae Warning" if you plan to enjoy the water with your kids and/or pets. It usually pops up in the later summer months, after the dam has been up for awhile.

Spring Lake is another one of my personal favorites because you can make a day of it or easily make it a short trip. This lake is a 72 acre reservoir with a beautiful view in Santa Rosa.
You can rent kayaks, canoes, paddle boards, and pedal boats for a hourly rate between Memorial Day weekend and Labor Day Weekend. You cannot hop into the water, but there is a swimming lagoon right next to it (with a huge floating, inflatable play zone!). The lake is great for walking, picnicking, and camping as well.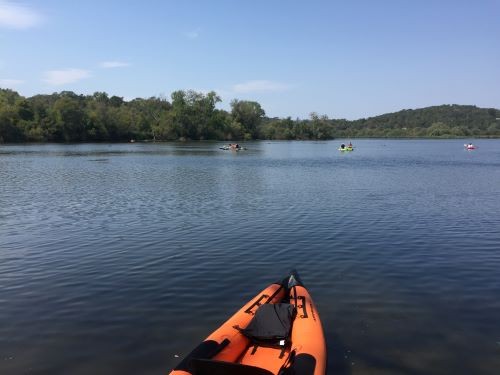 Riverfront is located right along the Russian River and has two beautiful lakes for kayaking. It is located in Healdsburg (very close to Windsor). At the park entrance, you'll be greeted by a gorgeous redwood forest and beautiful vineyards. Enjoy a picnic in the grove before or after your day on the lake. It is a great place to experience Sonoma County's unique beauty.
You'll need to bring your own boat to this park!
*Keep an eye out on Sonoma County's website for the "Blue-Green Algae Warning" if you plan to enjoy the water with your kids and/or pets. It usually pops up in the later summer months, after the dam has been up for awhile.
Pro Tip: Riverfront doesn't have a boat ramp, and its access points aren't very easy to find or get to. If you are willing to walk a bit with your kayak, it is well worth it for a peaceful experience on the lake. We carry our kayak from the parking lot to Lake Wilson (which is the lake you will see to your right as you enter the Redwood Grove area from your car). You can carry your kayak down to the lake wherever you would like. As you walk along the gravel path, you will see a couple wooden platforms. To the right of the first platform, you'll see a bench. This area has always been the easiest for us to access the water. The walk isn't far but may be tiring if you aren't used to carrying your kayak far. We will often use our wagon to make the trip a little easier.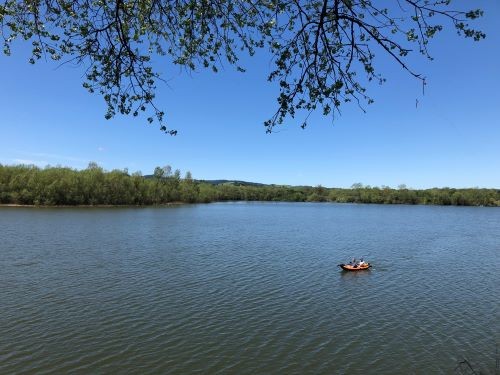 Lake Sonoma is located in Geyserville. It is much larger than the smaller lakes I've recommended (it has around 50 miles of shoreline). I grew up enjoying this lake on my Grandpa's pontoon and bass boats, but it is also great for paddling around in a kayak or canoe. You can make it an even bigger adventure by boating into a campsite (which I've done and loved!).
If you don't have your own boat, I recommend checking out the Lake Sonoma Resort Area. They rent everything from canoes to water skis to ski boats.

Want to experience the Pacific Ocean in a safe, beautiful space? Doran Beach is the perfect choice. It is located in Bodega Bay and is a local favorite for safe beach play (several other beaches in Sonoma County are not safe for swimming). Kayakers are welcome to use the boat launch. Make a weekend out of it and enjoy a beach campsite. This is a special place in Sonoma County for my family, and I highly recommend it (stop at The Boat House after if you want to try local, fried seafood or Spud Point for award-winning clam chowder!).
If you don't have your own boat, you can rent one in Bodega Bay (but not inside the Regional Park). There are several options, but Bodega Bay Surf Shack/Bodega Bay Kayak has great reviews.

Are you visiting from out of town? Here are places to stay in Sonoma County, CA:
Hotels (Check out Expedia or Hotels.com for more amazing options):
Vacation Rentals (Check out VRBO for more wonderful options):
Whether you're from Sonoma County and looking for ways to enjoy our beautiful home or an out-of-towner looking for ways to make the most of your trip, I hope you enjoyed this list of options. Enjoy your adventure!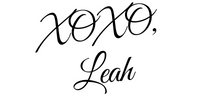 Pin for later: