Some people believe that they need to stop traveling when they start a family. I completely disagree! Traveling with a baby looks a lot different than traveling as a couple, but we have loved making memories with our sweet baby girl. She went on her first "stay-cation" at a beach resort at 8 weeks, her first out-of-state road trip to visit family at 10 weeks, and her first tent camping trip at 4.5 months. We haven't stopped traveling and are looking forward to all of our upcoming adventures with her!
When you're expecting a baby, setting up a registry can be a bit overwhelming. There are so many great products out there, and it can be so difficult to narrow down your options. As a new parent who loves to travel, I'm excited to help you set up the "travel" section of your registry. Enjoy the process and let yourself dream of all the adventures you will go on with your sweet baby! I highly recommend using Amazon for your Baby Registry– they make everything so easy!
We may earn money or products from the companies mentioned in this post. We only recommend products and services that we love!
(Check out this post if you're interested in knowing what 5 items you should definitely have when you go camping with your baby.)
20 Baby Registry Ideas for Traveling Families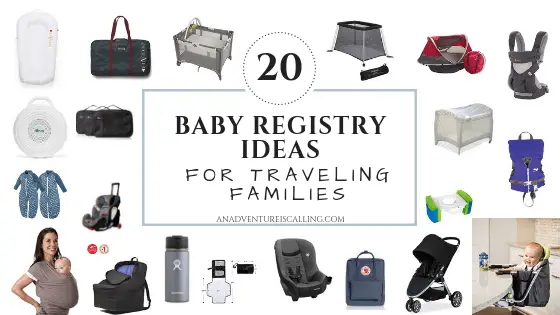 I'm going to start with my very favorite baby product, and it is not just for travel. We absolutely love our Dockatot for several reasons. Before having my daughter, I read countless positive reviews written by families who said the Dockatot changed their lives. Their babies went from waking up every 2 hours to sleeping through the night immediately after they purchased it. I knew I wanted one, and I can attest to fact that babies must love them, because my daughter started sleeping 12 hours through the night (yes, without waking!) at 8 weeks old.
My favorite thing about the Dockatot is that you can take it anywhere, and your baby will feel right at home. You can co-sleep at home, in a hotel, or in a tent. My daughter has always done great when we travel, and I think it is because her sleeping situation feels the same, regardless of where we are.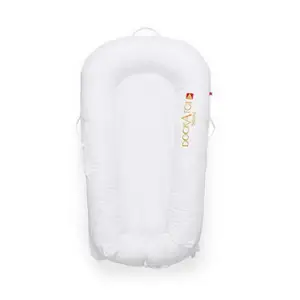 If you do buy a Dockatot and you plan travel with it, I recommend purchasing a transport bag. This will keep it nice and clean, especially if you plan to fly with it.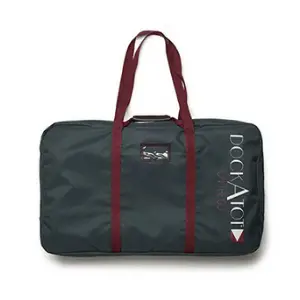 You will definitely want a travel, portable crib for your little one. There are so many options out there- some include bassinets (we have one but never used that part). These are great for camping trips, sleeping in hotels, and even just taking with you for the day if you really want your little one to get a great nap.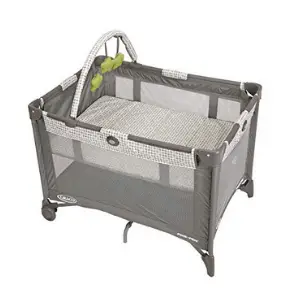 When your little one is a little older, you might prefer a travel bed or travel tent. We are about to use this one by KidCo Peapod for the first time with our little one. It provides a nice, cozy place for them to sleep, and you can zip them in so they don't roll out (or escape intentionally!). My favorite part is that it weighs only 2.45 pounds! It folds up nicely and is very convenient for travel. It is a lot more compact than a pack n play.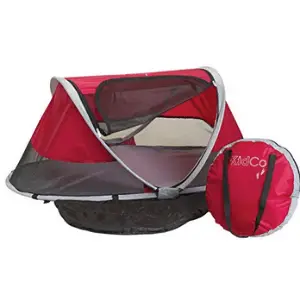 This travel crib has a similar concept but different style. Some families might prefer this for the style, and it is only 6 pounds.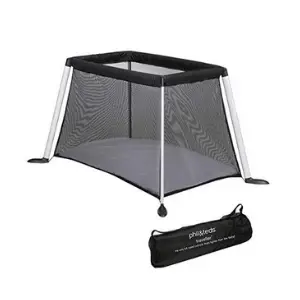 There are so many baby wraps and carriers out there. I'll talk about my two favorites- the Boba and the Ergobaby 360 (#6 on this list).
I loved my Boba wrap when my baby girl was younger. They can be a little tricky to figure out at first, but keep practicing! I found it to be really comfortable (for both me and baby), and she napped so well in it when we were out. I liked the Boba because the material is thick but really stretchy.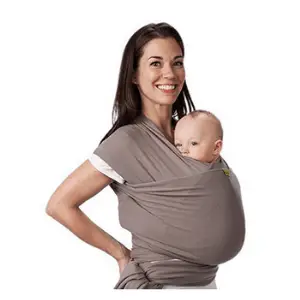 Now that our daughter is bigger, my husband and I both prefer our Ergobaby 360. I would recommend buying this style over their other styles because it allows you to face your baby in or out. Our daughter LOVES to look around and doesn't like facing in unless she is tired and ready to sleep. She is content in this carrier for hours and we take it everywhere. I chose Ergo over several other companies because they are designed to support our baby's hip and joint health. Be careful not to purchase a carrier that makes baby's legs hang straight down. The Ergo also provides great back support for us!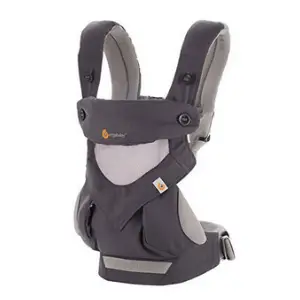 We love our Rohm portable sound machine by Marpac! It is very small, has a great battery life (days!), and the volume can go up really high (much higher than our traditional plug-in sound machine by the same company). Our baby sleeps with it on vacations, but we also use it in the car and even the carrier when she takes naps out and about.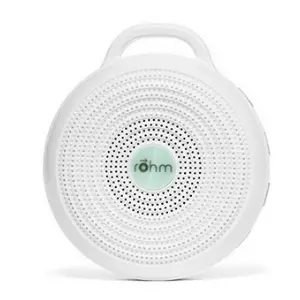 These hook-on high chairs are excellent for camping and picnicking in general. You can also use them in your home, if you would like. Make sure your baby has a place to sit when you're out, so you can enjoy your meal too! It folds up nicely for travel.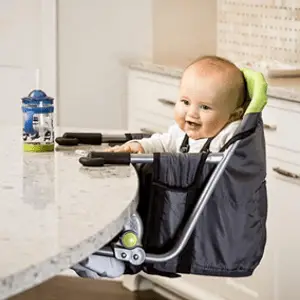 If you ever plan to travel with your lap infant, you'll want to have a car seat travel bag for gate check. I recommend paying a little more (literally just a few dollars) for one with backpack straps (so convenient!) and padding to protect your car seat. Overall, these are not very expensive.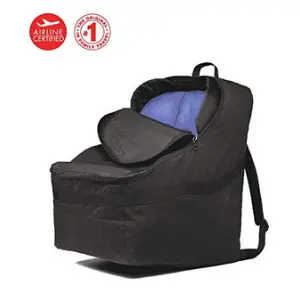 If you're like me, you're carefully researching car seats to meet your standards. I recommend having a second car seat that you can use for travel, if you ever plan to fly with your baby. The Cosco Scenara Next was highly recommended in every travel parent group that I'm a part of, and it is our choice for a second car seat. It's convertible, light weight compared to a lot of other car seats, and inexpensive. It's an excellent car seat for either gate checking or taking directly on an airplane.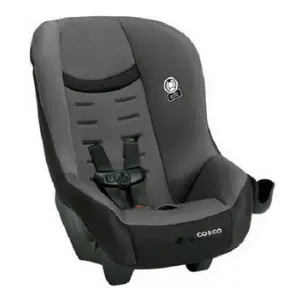 P.S. If you're curious, our regular car seat is the Britax B-Safe 35 Infant Car Seat. We chose it based on safety and its low-toxicity ratings. We love it, but it is heavy and not something we want to gate check on flights.
The gbPockit Stroller is awesome. It's the world's smallest folding stroller. It fits in overhead compartment bins and weighs less than 10 pounds. Your kids can ride in starting at 6 months until they hit 55 pounds. It's the perfect stroller for travelers!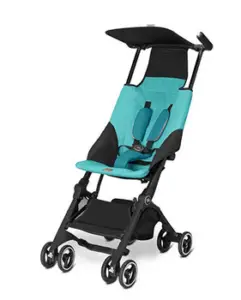 Look how small it is when it collapses!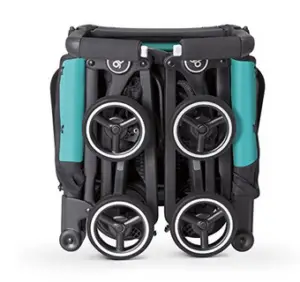 You can read more about the travel strollers that I recommend in this post: The Best Travel Strollers.
This is a no-brainer in general, but you really want to make sure that you own a comfortable diaper bag if you plan to travel. I highly recommend a backpack style bag. You don't want a sore shoulder while traveling (or really, ever!). Fjällräven is a great company with a wonderful, sustainable mission (watch for fakes when purchasing online).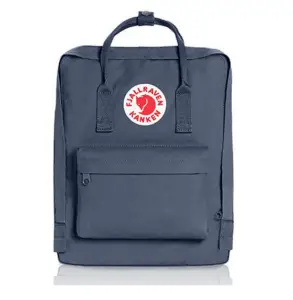 We use our travel changing pad all the time. We keep it in our diaper bag and use it whenever we leave home. We love this one because there is a space to hold diapers and wipes. You can just carry it on its own if you don't think you'll need everything else in your diaper bag.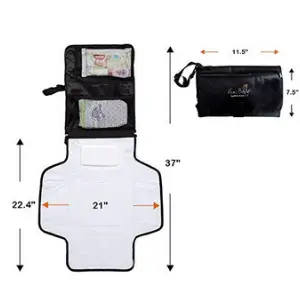 In my opinion, every traveler should own packing cubes. They are amazing and will transform your luggage! But on a baby note, they are awesome. I use a small one in my daughter's diaper bag 100% of the time. When we travel, I use them to organize all of her little items- clothes, socks, blankets, etc. I have used a few different brands, and these ones by Eagle Creek are my favorite. They are great quality, breathable, and flexible.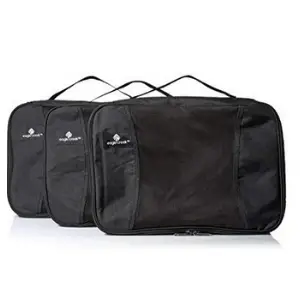 If you plan to camp or travel to cold climates, you'll want a nice warm sleep suit. Our daughter has slept great in this ergopouch sleep suit. We own the 3.5 TOG and it kept her nice and warm on our chilly camping trip. It'll fit her for at least another camping season, so we are glad we decided to invest in a nice one. We use it as a sack right now, but you can zip it into a pants suit if you prefer.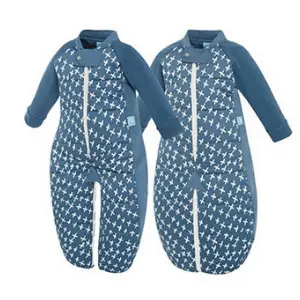 If you bottle feed, it will be helpful to own a nice thermos for carrying hot water with you to warm up your baby's bottles. I love Hydroflask! It will keep your water HOT for at least 6 hours (or cold for 24 hours).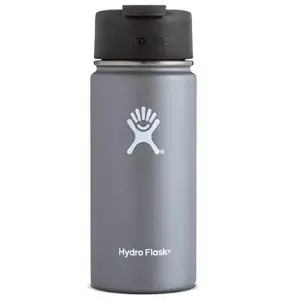 We started kayaking with our daughter when she was 4 months old, and I looked into several infant life vests for her. I landed on this one, and it has worked out great so far. In general, babies typically aren't huge fans of life vests, but this one is relatively comfortable for her, and more importantly, it keeps her safe.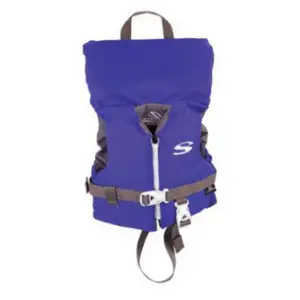 When your little one is no longer in diapers, you'll want a travel potty for road trips. Enough said. 😊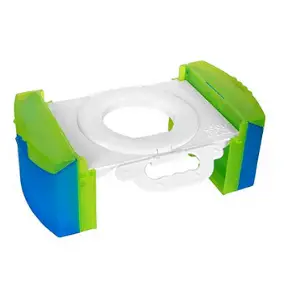 This one is something that I haven't used, and honestly don't know if I ever well, but so many parents swear by them. Car seat strollers allow you to strap in your toddlers/kids and pull them through airports, etc. So many people think they can't live without them, so I might give it a try when my daughter gets older.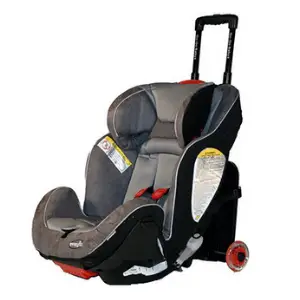 This one certainly isn't necessary for everybody, but could be a life saver if you plan to visit areas with a lot of mosquitoes (especially if you're camping and cannot escape them!). These nets are super inexpensive and stretch over pack n plays or strollers.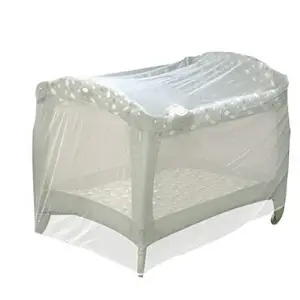 I hope you found this list of baby registry items for traveling families helpful! Enjoy setting up your registry! I would love to hear from you if you have used any of these items or have other suggestions to add.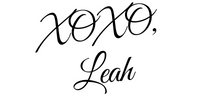 Pin for later: