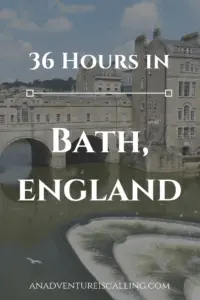 Are you considering spending a day in Bath? If you're looking for the perfect city to explore in Southwest England, UK, Bath is the perfect choice! Bath is an adorable city located in Somerset, England. It is located about 97 miles west of London, and I highly recommend fitting it into your itinerary if at all possible. My husband and I spent just over a day in Bath (36 wonderful hours) in Bath as part of our two week trip to England and Ireland. We enjoyed the view from the top of the Bath Abbey, explored the beautiful architecture and rolling hills in Southstoke, got our history-fix at the Roman and Medieval Baths, and boated along the River Avon. We loved every minute of it! (If you're interested in reading about our full 6 days in England, you check out this post.)
We may earn money or products from the companies mentioned in this post. We only recommend products and services that we love!
Pro Tip: We love to walk through cities when possible, but you can book a Hop-On-Hop-Off bus tour if you prefer to take a ride! This company allows you to hop off and hop back on at convenient locations around the city. You'll learn history and fun facts along the way!
A Day in Bath, England: How to Spend 24-36 Hours
Traveling from London, England, to Bath
We left London by train for Bath from Paddington Station at 7:30am.We left at rush hour, so the train was packed, and had to stand with our luggage between train cars for the first hour. If that doesn't sound appealing to you, I recommend booking a train a little later. The English countryside was beautiful, and we knew that would wanted to drive through it on our next trip to England (Read about that here!).
Our Cottage in the Village of Southstoke
We arrived in Bath in the late morning and headed straight to our vacation rental (it isn't listed anymore, but you can fine other wonderful rentals in Bath here). We underestimated the walk from the Bath City Centre to the beautiful village of Southstoke, but we enjoyed the cobblestone streets and beautiful views regardless. Southstoke was incredible, and it felt like we stepped back in time. We were in love with the countryside views!
Where to stay in Bath, England, UK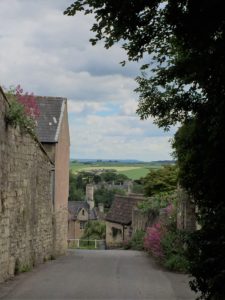 Our cottage was an adorable garden cottage with a breathtaking countryside view. Unfortunately, our hosts moved shortly after our stay, so this hut isn't available for rent, but I highly recommend looking into Southstoke for other accommodations. Bath City Centre is wonderful, but it did not beat the gorgeous views in Southstoke.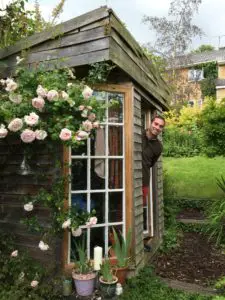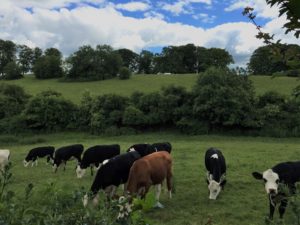 You might also be interested in: The Lake District for Families
The Bath Abbey & Tower Tour
After enjoying the peaceful view in the country, we walked to the nearby bus stop (right by THE PACKHORSE, a great spot for local cuisine) and rode back into town.  We headed to the Bath Abbey for a late afternoon Tower Tour. It was incredible!
On the Tower Tour, we climbed several flights of stairs, learned about the history of the Abbey, and climbed behind the clock. The tour ended with the most incredible view of Bath from the Abbey's rooftop. If you are able to climb stairs and are ok with some tight spaces, I highly recommend this tour! Unlike other abbeys and cathedrals that we had visited through England and Ireland, they welcomed photos inside the Bath Abbey.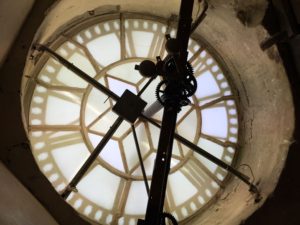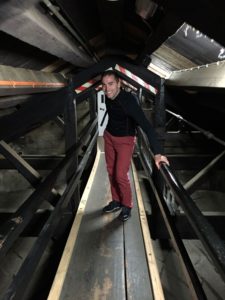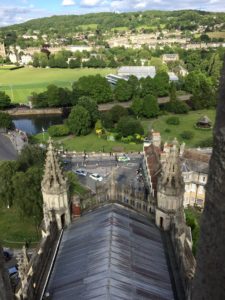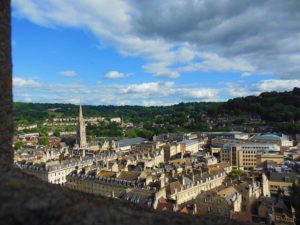 The Abbey Church Yard, Dinner, & Tea with the Locals
Businesses in Bath close up early, so so we enjoyed ice cream in the Abbey Church Yard (a large courtyard) and strolled the streets before eating dinner at "Lamb & Lion" (it's the perfect spot for bangers and mash).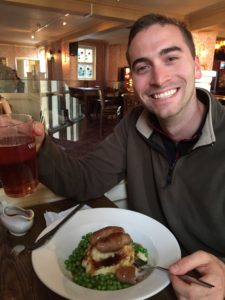 You might also be interested in: Visiting London for the Second Time
The Roman & Medieval Baths
The next morning, we went to the Roman and Medieval Baths (you probably don't want to miss this if Bath is on your itinerary). This is what makes Bath famous (and gives it its name). While it wasn't the highlight of our trip to Bath, we did love learning about its history. It's a must-see in Bath!
Check out this walking tour of Bath, which included the Roman Baths, for an unforgettable experience in the city!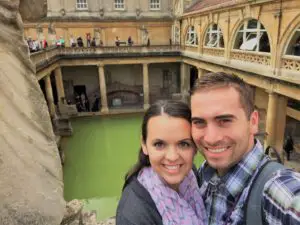 Boating on the River Avon
We headed to the Bath Boating Station and rented a Victorian-style wooden rowboat. While this might not make it on everyone's itinerary, we spent two glorious hours on the River Avon and couldn't imagine it any other way! If you enjoy canoeing or kayaking, then I cannot recommend this boating experience enough! My husband did most of the rowing while I steered us. I really cannot put into words how peaceful, beautiful, and romantic the whole experience was.
If you like the idea but don't want to venture out on your own, let the professionals do the work with a Prosecco Boat Tour of the Avon River (18+ only).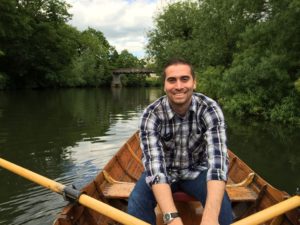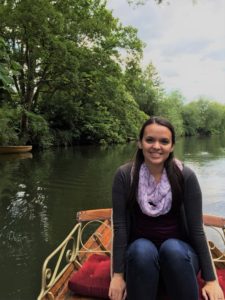 Pulteney Weir & Bridge
We spent the rest of our time exploring Pulteney Weir and Bridge and the beautiful homes/streets in the city. Again, the attractions and business in Bath close early, so we soaked up as much of the outdoor beauty of the city as we could before heading back to our garden hut for one final night.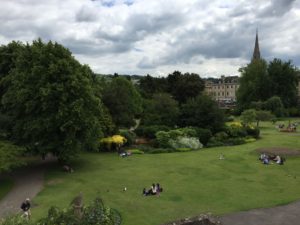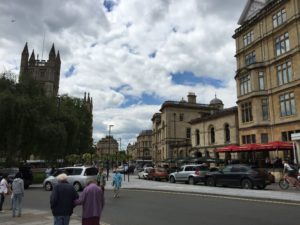 You might also be interested in: 2 Weeks in England and Ireland: Trip Itinerary
Day Trips from Bath, England
Interested in venturing out from the Bath City Centre? Here are a few guided tours that will allow you see more of England!
We loved our time in Bath and definitely will return again one day. We hardly scratched the surface when it came to everything to see and do, but we adored the things we did focus our attention on. Our day in Bath was nothing short of magical. Everything from the scenery surrounding our garden hut to the magnificent 360 view of Bath from the Abbey's rooftop to the peaceful boating experience on the River Avon was absolutely perfect.
I hope you enjoy planning your own adventure in Bath! I would love to hear about your plans and what you are most looking forward to in the comments! If you've been to Bath before, what were the highlights of your trip?
Enjoy your lovely adventure!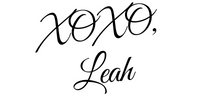 Pin for later: