Are you looking for the best minimalist travel shoe? Look no further, because Unshoes Minimal Footwear has you covered, and I'm excited to share my honest review with you. (Spoiler alert: I love them!) I have been wearing Unshoes for several years, and our entire family has fallen in love with these minimal, healthy, sleek shoes. You will find that we take them on every adventure, whether its hiking the stunning red rocks at Arches National Park in Utah, kayaking the Kahana River on Kauai, exploring the beautiful beaches on Oahu, or exploring our local parks and beaches at home in Sonoma County, California.
I'll be sharing my story of why I started wearing minimalist shoes, an honest review of our family's favorite Unshoes, and reasons to consider Unshoes specifically for travel. If you are interested in learning more about minimalist shoes, the science behind them, and their wonderful benefits, I encourage you to check out Unshoes' blog for more information.
We may earn money or products from the companies mentioned in this post. We only recommend products and services that we love!
Best Minimalist Travel Shoes | Unshoes Review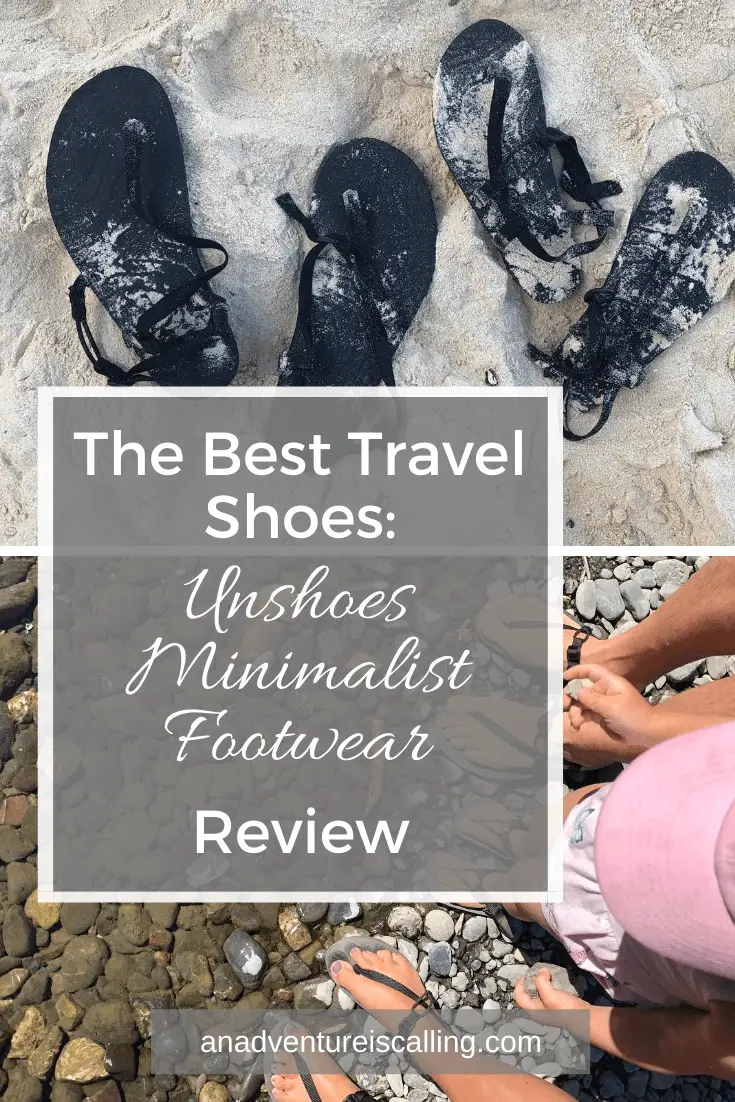 My Story: Why I Started Wearing Minimalist Shoes
I first came across "minimalist shoes" in 2016, and I was immediately intrigued! I went through a few foot and ankle injuries in high school (thanks, tennis!), and I had been having issues with shoes ever since. It seemed like every shoe I tried wound up hurting my feet- whether they were sandals, flats, or boots. Flimsy shoes (like flip-flops or cute flats) never lasted long in my wardrobe, but shoes with good "support" didn't either. My husband and I loved hiking, and I always had foot issues by the end of our long hikes, no matter what shoes I wore.
When I first read about minimalist shoes, I knew I had to try them out. I was desperate to find shoes that I could go on adventures in for long periods of time. The more I researched, the more I was convinced that I needed to try shoes with a zero drop sole. I scoured numerous minimalist shoe sites and was drawn to Unshoes, after reading their amazing reviews, admiring their sleek styles, and seeing their reasonable prices.
I bought my first pair (black Wokova Feather Sandals) in the summer of 2016, right before my husband and I set off on a big adventure to Utah and Colorado. On that trip, I became obsessed with my new sandals. They were comfortable, I experienced zero pain (even after numerous full hiking days in a row), and I was in shock. I couldn't stop raving about them to my husband!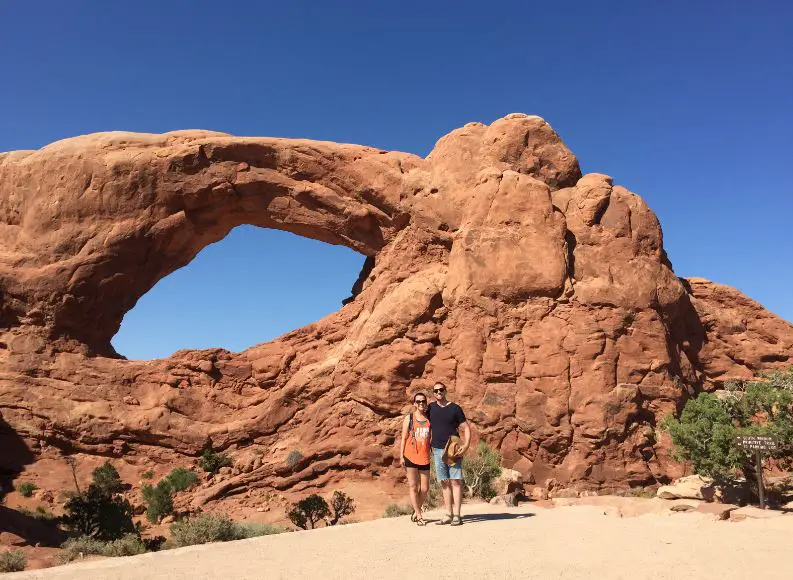 A week after returning from our trip, we set off on another camping trip to the American River with my family. Once again, I couldn't believe how amazing these sandals worked for me. We spent our days in the river, on slippery rocks and white water rafting. The shoes were so comfortable, and I never slipped on the water. It was then that I knew that my new favorite hiking sandals doubled as the perfect water shoe too. I convinced several of my family members to try them too- including my husband. He purchased a pair of his own Wokova Feather Sandals, and we have been an Unshoes family ever since!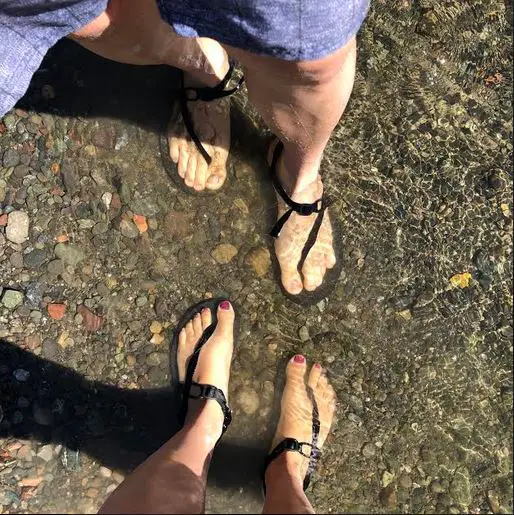 You might also be interested in: Visiting Utah's National Parks: Zion, Arches, & Bryce Canyon
Unshoes Review of Our Family's Favorites
As I shared earlier, I've been wearing Unshoes since 2016. In 2019, I began partnering with them as an Ambassador to help spread the word even more. My second pair of Unshoes were the Saffron Platinum sandals from their Wildflower line. This line is more stylish and perfect for city life, rather than outdoor adventures. These shoes quickly fulfilled my desire to have cute sandals for wearing around town. Like my other Unshoes, these minimalist shoes worked perfectly for my feet! (I have since purchased a black pair too!)
My toddler recently joined the Unshoes club with her first pair of the Children's Keota sandals. She has been wearing them all summer, and she loves them! She loves that she "matches" Mommy and Daddy, and we love that they are so good for her little, developing feet. They are easy to slip on and off, but not so easy that they fall off. She can run around in them at the river every weekend and play in our backyard.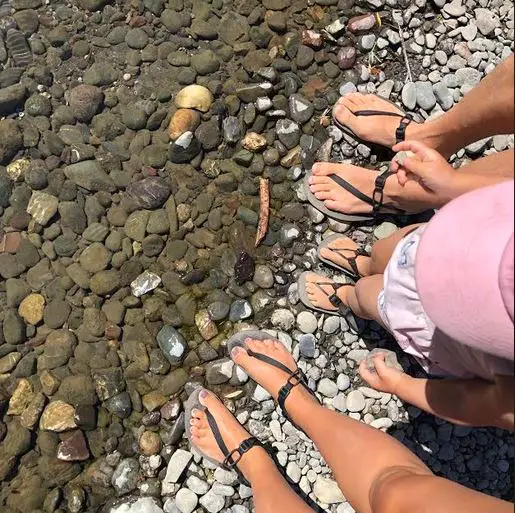 Here is a summary of our favorite Unshoes: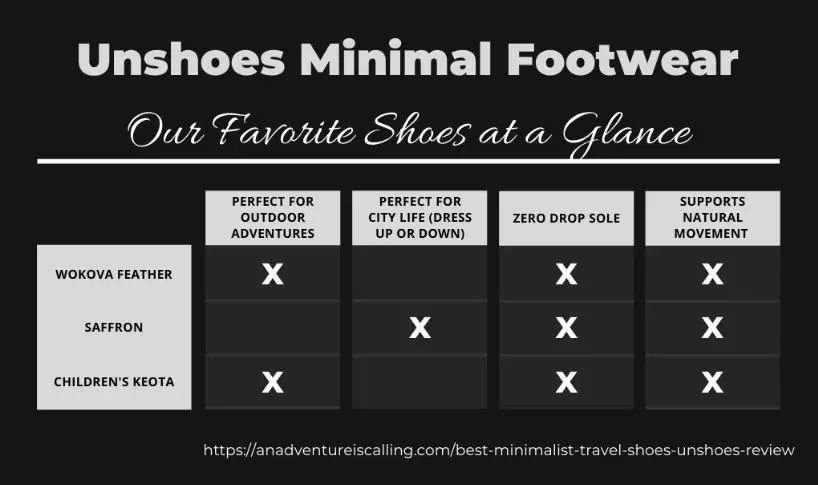 You might also be interested in: How to Pack like a Minimalist
Why Unshoes are the Perfect Travel Shoes
I've already shared that I love wearing my Unshoes on outdoor adventures, but that isn't all! I truly believe that they are the perfect travel shoes. Why? Because they are so minimal (aka thin!). They hardly weigh a thing and are super flat, which means they hardly take up any space in suitcases and travel bags. As a minimalist, I cannot imagine going back to traveling with multiple pairs of bulky hiking boots, sandals, and water shoes on any given trip.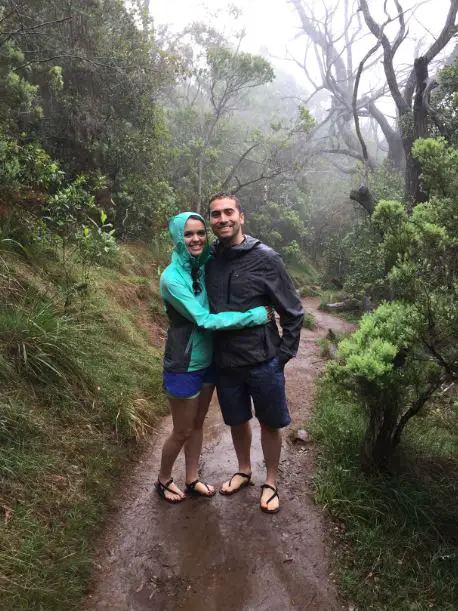 My husband and I have traveled with our Unshoes for years, but I think wearing them in Hawaii was our favorite travel experience with them (on both Kauai and Oahu). Really, it seems like Unshoes were made for those beautiful islands. We wore our Unshoes on hikes (both long and short), to the beach, and in rivers and waterfalls. We really only needed our Wokova Feather sandals- no other shoe was necessary.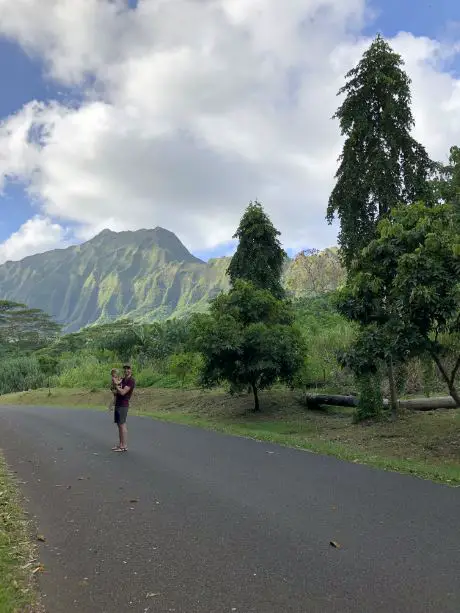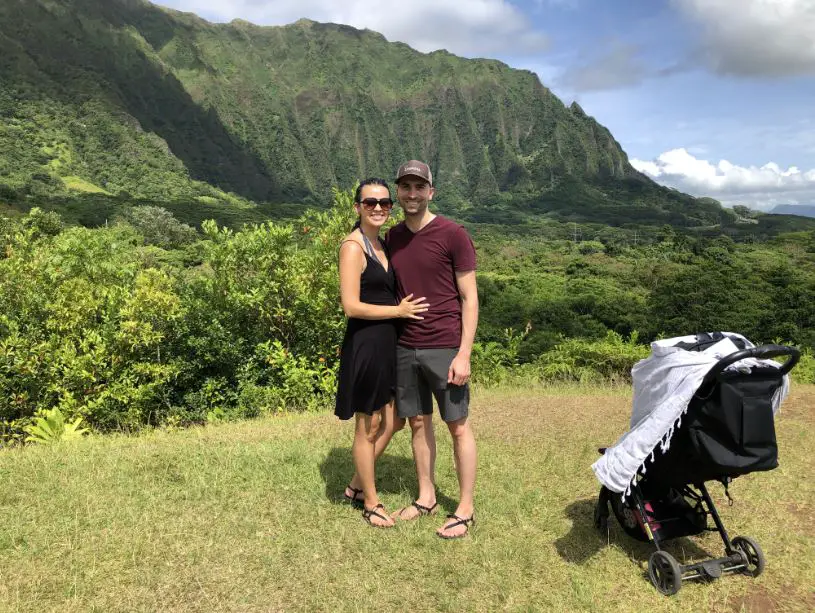 You might also be interested in: One Week in Kauai Itinerary
Where to Buy Unshoes
You can purchase Unshoes directly from their website! Once you find the shoe you're interested in, you can find more information about finding the perfect fit for you. They have an incredible return and exchange policy- so there isn't any reason not to give them a try!
I hope you enjoyed reading about our experience with Unshoes! If you have any questions, please feel free to reach out in the comments below.
Unshoes provided me with a product + ambassador discount in exchange for an honest review. I selected the Saffron Platinum sandals. All thoughts and opinions are my own. I love Unshoes and believe that you will too!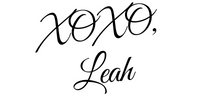 Pin for later: