Looking for the perfect gift for the traveler in your life? Your spouse, your sibling, your best friend, or your best friend's baby? Your dad, your sister, your teacher, or your boss? Or maybe you would like to pick up something for yourself! I'm excited to share my ultimate gift guide for travelers for 2020! Whether you need a small stocking stuffer or a higher-priced gift, this list will give you ideas for every traveler in your life. Gifts in this guide range from just a few dollars to a couple hundred dollars; some are practical while others are more for the fun of it.
It is no secret that 2020 has been a crazy year! Here's to hoping that 2021 brings fresh new memories with many new traveling adventures!
We may earn money or products from the companies mentioned in this post. We only recommend products and services that we love!
You can find more gift guides for travelers here!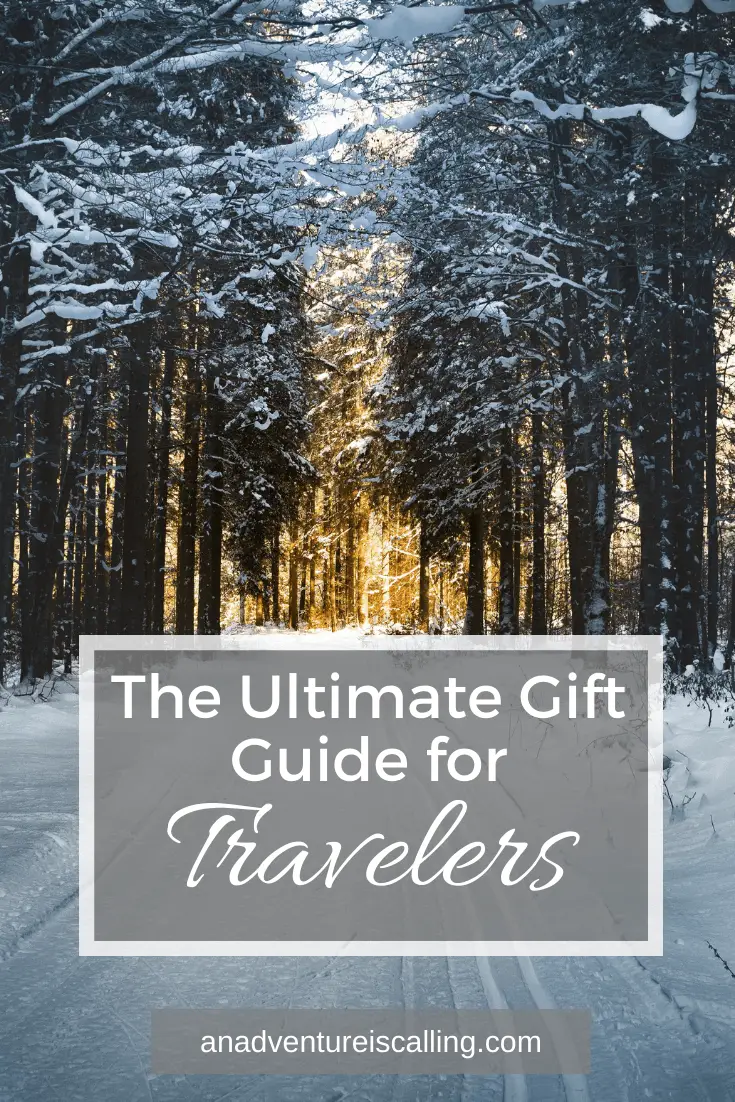 The Ultimate Gift Guide for Travelers
Jewelry and Accessory Ideas for Travelers
Knack Packs are the perfect gift for travelers who like to travel minimally. They come in small, medium, and large sizes (our family loves the medium size for both everyday use and weekend adventures). The medium Knack Pack (pictured above) is designed for 2-3 day trips. It is around the size of a typical backpack (and very lightweight at just 2 lb 11 oz), but it expands from 27 liters to 39 liters. It has multiple zippered compartments for organization, including a hidden water bottle side pocket. It fits a 15″ laptop and enough clothes to last a long weekend, making it the perfect bag for a quick getaway!
As minimalists, we try to use bags/luggage that is versatile. We love that we can use this bag for a day hike, a diaper bag, or for a weekend trip. They offer free shipping on purchases over $50 + hassle-free returns for 30 days!
Fathom Bracelets are lovely, fashionable options for travelers who want to keep their accessory choices minimal while they are on-the-go. Fathom bracelets are inspired by the sea, making them the perfect gift for travelers who want to subtly show off their love for the ocean. The bracelets are designed with sea-inspired elements (like thimble), and they have several style and color options to fit individual fashion preferences. The bracelet strap shown above is made from distressed leather, but the company offers a range of options. These bracelets can easily be dressed up or down, and all bracelets are can be adjusted to fit any wrist- which I love!
Use code 1CKCFW at checkout to get 10% off your purchase!
This next suggestion is perfect for travelers who are also digital nomads. Having a quality laptop bag is a must, and this one is specifically a great, style option for travelers because it comes with a strap that allows you to easily slide it onto a luggage handle. This is a must-have feature for me, but it is difficult to find!
Other fun, helpful features include a USB port so for simple phone charging and multiple interior pockets for organization (which is a must for travel, as no one wants to deal with a messy bag in a crowded airport).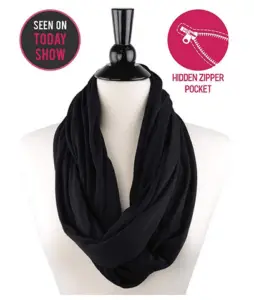 Scarfs are great for traveling, especially in cool weather. These scarfs have a hidden zippered pocket that can fit a phone and other small items. There are several print and solid color options.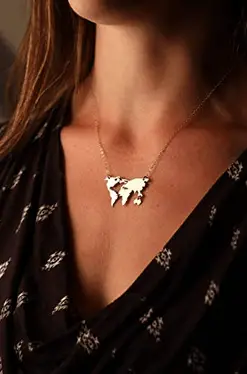 It's fun to show off a love for traveling through jewelry. These world map necklaces are a fun and simple way to do that! It is made from Argentium Silver, which is highly tarnish resistant and hypoallergenic.
Stocking Stuffers for Travelers that Cost Less than $25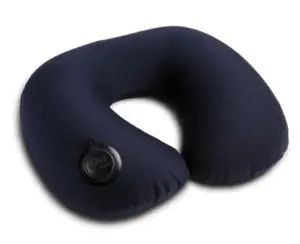 We love our inflatable, adjustable neck pillows. Most neck pillows are bulky, and it took me years to finally use one because I did not want to have to deal with lugging it around and having it take up space when I wasn't using it. We found these neck pillows and were pleasantly surprised by how small they pack down and how comfortable they are to use on long flights.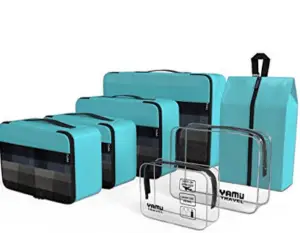 Every traveler needs packing cubes! There are several options out there, and these ones are under $25. They are great for keeping luggage well organized and consolidated.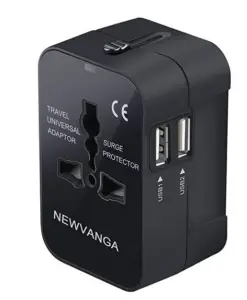 Power adapters are a must when traveling internationally. Universal power adapters are a nice, minimalist option for those who do not want to collect multiple adapters every time they travel. These are especially nice when traveling to multiple countries in one trip.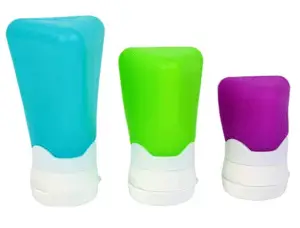 Reusable travel bottles are a must, and I love these silicone bottles. They have held up for years and have never leaked.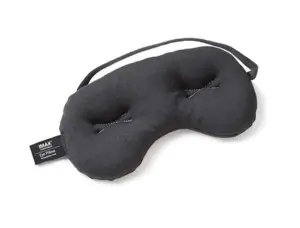 Eye masks are great for long flights or sleeping in new situations (like hostels or city rooms without shades). These eye masks can be thrown in the fridge for a nice cooling effect, which is great for headaches.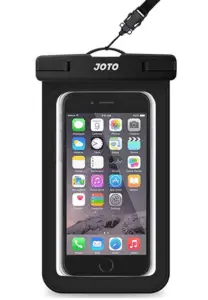 I am a fan of dry bags and use them for several purposes, and this one is perfect for keeping cell phones dry. I use mine on hikes that involve water and when I kayak. I've also used it on catamaran tours, whale watching excursions, and more.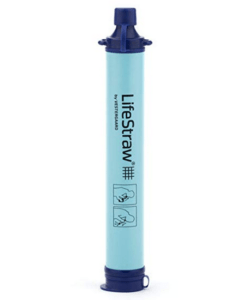 We love our Lifestraw! It's a personal water filter that is especially great for campers, hikers, and backpackers. It can also be used for traveling anywhere where clean water might be difficult to find.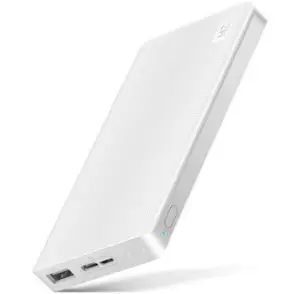 This is a must-have, in my opinion. Portable phone chargers (or battery packs) are necessary for making sure you don't get stuck with a useless cell phone while you're out exploring.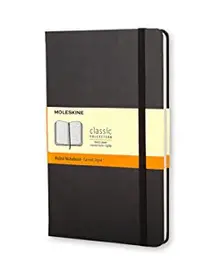 Notebooks are great for keep notes while traveling and so much more. If a traveler carries a notebook, it needs to be small. These Moleskine notebooks are sleek, simple, and a great size (3.5 x 5.5).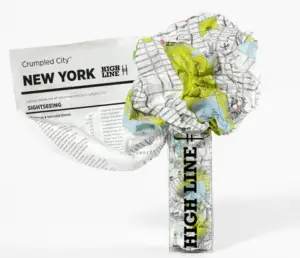 I love the idea behind crumpled city maps. It is always a good idea to travel with a physical map, just in case your technology fails you (my husband prefers the paper map route anyway). These maps are made to be crumpled, so travelers don't need to be bothered with nicely folding up the maps in between uses. If you're buying this for a loved one, consider their next vacation and buy them a map that they can put to good use.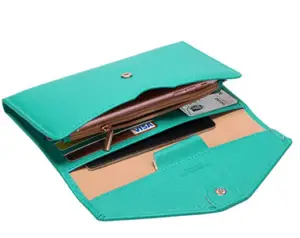 Travel wallets hold everything- your passport, cards, money, boarding passes, etc. This one also has space for your phone, so you can keep everything together.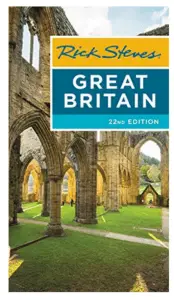 We love Rick Steves travel guides. He gives such great insider information, so whether a traveler wants to browse his recommendations before their trip or take the entire book along with them (they won't be the only one carrying it around!), these make great gifts. Consider your loved one's next big trip and buy them a guide that will be helpful to them.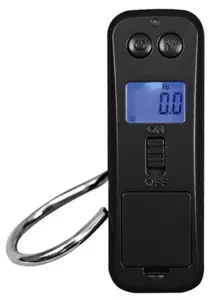 Airlines have a maximum luggage weight limit, so this portable luggage scale is great for checking the weight of those bags before heading to the airport. Nobody wants to be opening their luggage up at the airport to see what can be thrown away, and nobody wants to pay the extra fees either. This one is compact and easy to use.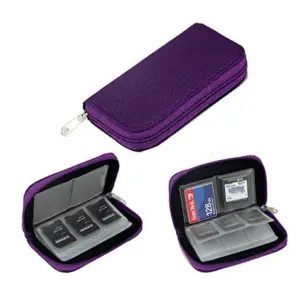 Every traveling photographer needs a way to safely store their beloved memory cards. This memory card carrying case has 22 card compartments.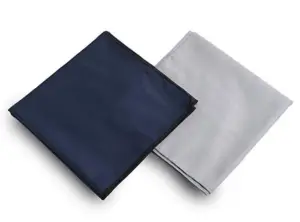 Microfiber towels are excellent for traveling. They are lightweight and quick drying. They are very compact, so they won't take up a lot of space in your luggage. We have found that these towels are helpful for staying in hostels and other accommodations where the linen situation isn't clear. We also take them camping and backpacking.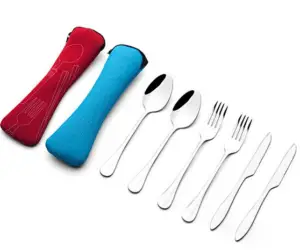 Whether you're camping for several nights, hiking for the day, or bunking in a hostel, these lightweight travel utensils are easy to carry, simple to clean, and better for the environment than disposable options.
Travel french presses make it easy for travelers to enjoy their coffee on the go. There are several options out there, but this one is a decent price and makes enough for two.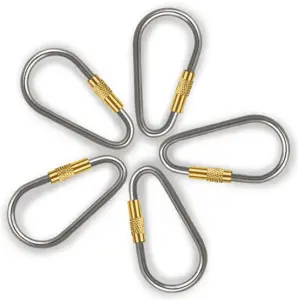 These carabiners can be used to hold your luggage/backpack closed while out and about, which adds a bit of security to your adventures. They are inexpensive and come in a pack of 5.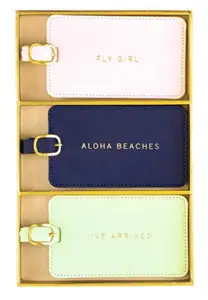 Luggage tags make great gifts for frequent travelers. No more dealing with the filling out the disposable tags while in line at the airport.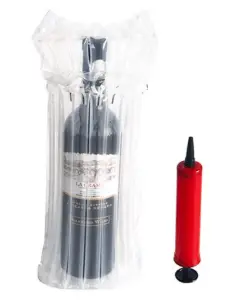 I live in Sonoma County (wine country!), and these wine bag protectors are great for travelers who want to take local bottles of wine home. They come in a pack of 12 with an inflatable air pump.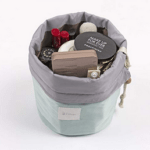 Cosmetic and toiletry cases are a must-have, whether a traveler is taking only the essentials or their entire make-up collection. This bag has multiple compartments and is water-proof.

It is wise to travel with a lock, especially if you're staying in shared accommodations like hostels or room shares. These locks have a retractable cable and can be used both indoors and outdoors.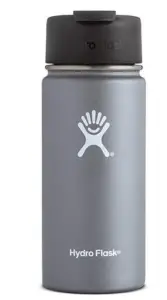 Hydroflask water bottles are stainless steel and will keep liquids cold for 24 hours and hot for 6 hours. They are great for all kinds of travel and are perfect for people who avoid plastic. The smaller sizes (12 oz) are under $25.
You also might be interested in: Stocking Stuffers for Travelers
Travel-Themed Gift Ideas
Would any travel-themed gift guide be complete without a scratch off world travel map? I don't think so! And there is a reason for it- they are awesome! They are designed for travelers to scratch off the places they've have been in the world. There are so many styles and sizes to choose from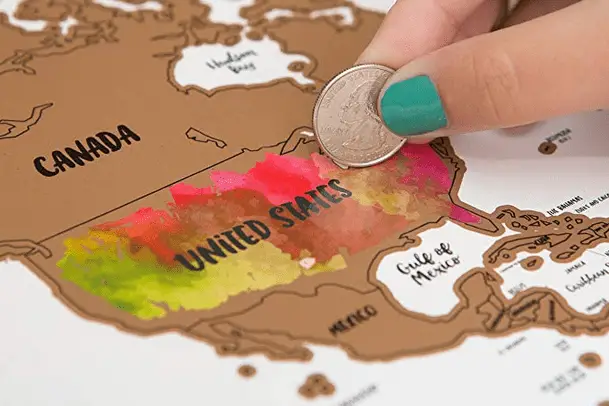 These cork world globes are another great way to keep track of your travels – with pins! They come in several colors and sizes. You can opt for the mini size or a large size.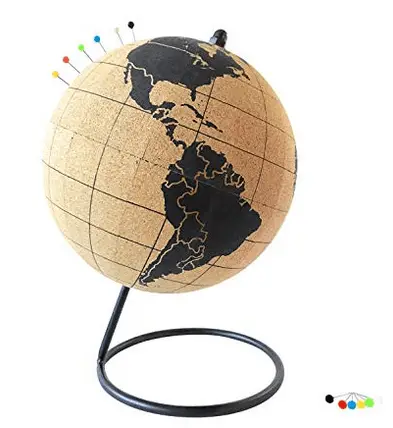 These wooden banks are a great way to save for upcoming adventures. They are especially great for families with children who want to contribute and watch their savings grow.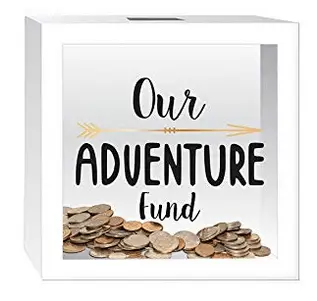 We love using Airbnb for our lodging when we travel. Their gift cards can be be purchased on Amazon for $25+, making it an excellent and easy gift! Gift cards can be used to book lodging around the world!

If you're looking for a unique gift idea, these 23andMe DNA tests are great! The kit is easy to use (we are currently awaiting our own results!) and the results will tell you everything about your ancestry. This would make a great gift for a traveler who wants to know where their roots are from. The basic test kit covers ancestry information and and optional relative finder. Their more extensive kit also covers medical information.
These framed city maps look sleek and beautiful hanging in homes. Choose a city that is a special destination for your loved one!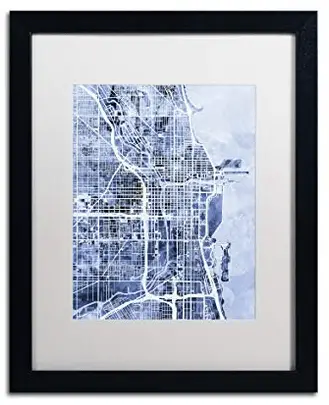 These etched globe glasses are not just for whiskey, and they would be a fun addition to a traveler's glass cabinet!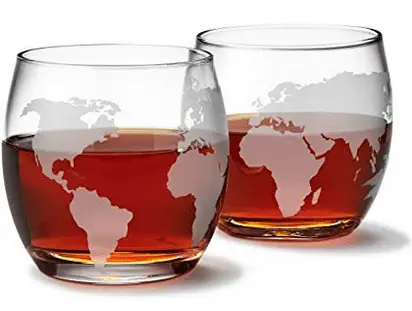 While we are on the topic of drinks, lets talk map coasters! These coasters are wooden and show off maps of numerous cities around the world. Choose a special city from their list.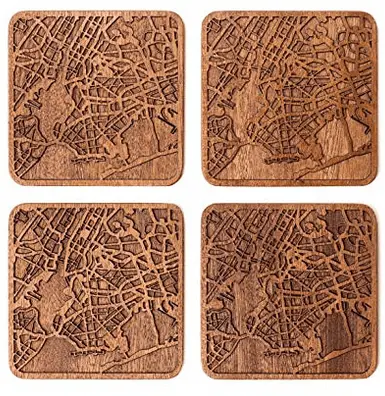 If you're looking for something a little more for practical for actual travel, these passport holders come with a power bank to charge phones. It comes in multiple color options!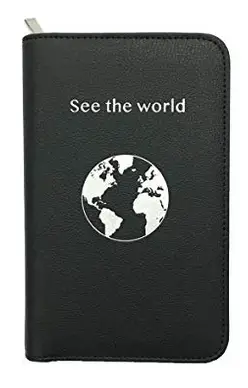 Lonely Planet's Ultimate Travel: Our List of the 500 Best Places to See…Ranked is a fun option to inspire the travelers in your life.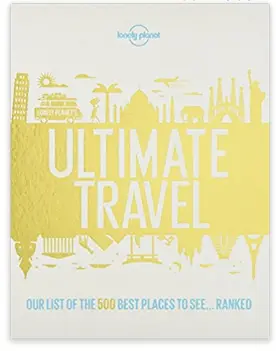 If you're looking for more home decor gift ideas, this vinyl map decal comes in multiple sizes and can be re-used if a person moves. It is a great way for travelers to show off their love for travel in their home.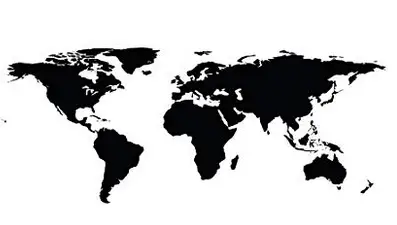 These map themed throw pillow covers include maps and compasses, and they are another fun way to show a love for travel through home decor.
Kindles make great gifts for travelers who love to read. It's difficult and impractical to pack traditional books, so these e-readers are the perfect option. The new Kindle Paperwhite is waterproof and holds 8-32 GB worth of storage.

This You are Here: A Mindful Travel Journal is perfect for the traveler in your life who likes taking hand-written notes. It prompts travelers to keep track of the important things, and its simple/sleek design makes it easy to pack.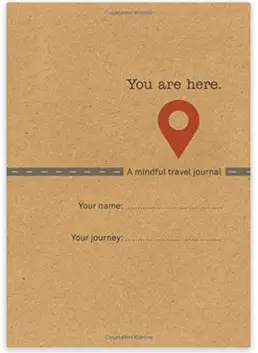 These globe ornaments make a fun little gift for a traveler who will be home for the holidays.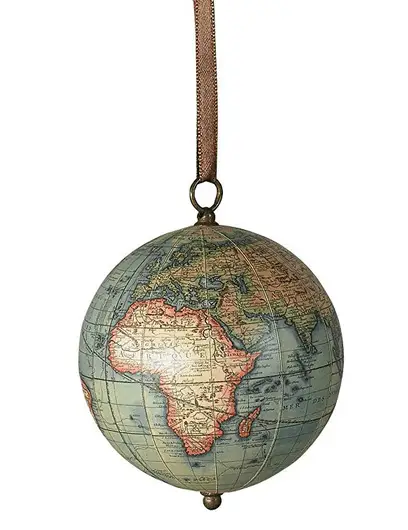 These luggage tags make great gifts for frequent travelers. No more dealing with the filling out the disposable tags while in line at the airport.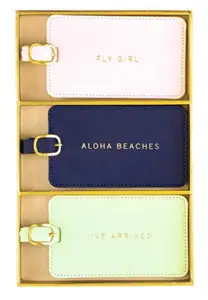 I'm going to end with my favorite- a Flytographer gift card! Flytographer is an amazing company that helps travelers book photoshoots with local photographers in over 200 cities around the world. Giving this gift is an excellent way to help your loved ones capture special memories during their travels. If you would like to learn more about Flytographer, you can check out these blog posts: 15 Reasons to Book a Photoshoot with Flytographer on Your Next Vacation & Our Maternity Photoshoot in Paris: Our Flytographer Experience & Our Family Photoshoot in Edinburgh with Flytographer & Beach Vacation Photo Shoot in Hawaii.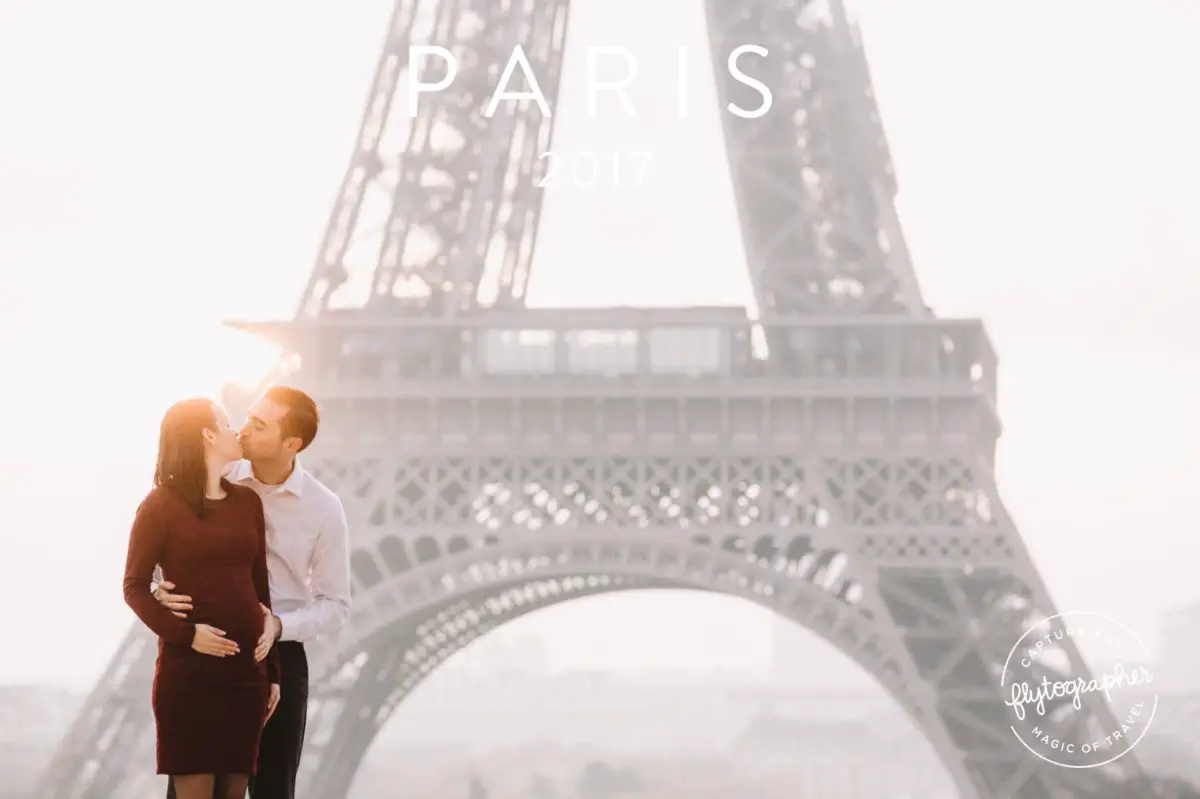 You also might be interested in: Personalized Gifts for Travelers
Christmas Gifts for Traveling Babies
I'm going to start with my very favorite baby product, and it is not just for travel. My favorite thing about the Dockatot is that we can take it anywhere, and our baby feels right at home. It can be used to co-sleep at home, in a hotel, or in a tent. My daughter has always done great when we travel, and I think it is because her sleeping situation feels the same, regardless of where we are.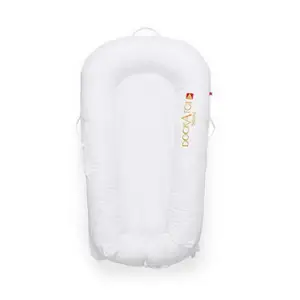 If you do buy a Dockatot, I recommend purchasing a transport bag. It isn't necessary, but it will keep it nice and clean, especially during airplane travel.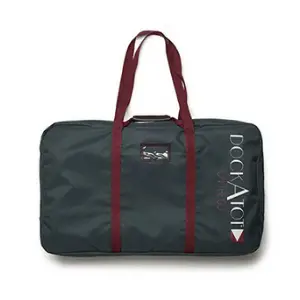 The gbPockit Stroller is awesome. It's the world's smallest folding stroller. It fits in overhead compartment bins and weighs less than 10 pounds. Kids can ride in starting at 6 months until they hit 55 pounds. It's the perfect stroller for travelers! I don't know of any families that would not be ecstatic to receive one of these as a gift!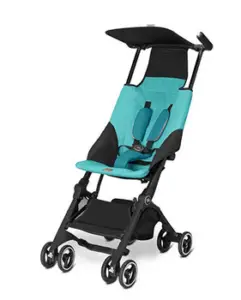 Look how small it is when it collapses!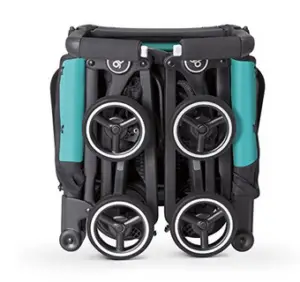 You can read more about the travel strollers that I recommend in this post: The Best Travel Strollers.
Traveling families always want a travel, portable crib for their little ones. There are so many options out there- some include bassinets (we have one but never used that part). These are great for camping trips, sleeping in hotels, etc.
When little ones are a little older, parents might prefer a travel bed or travel tent. We are about to use this one by KidCo Peapod for the first time with our little one. It provides a nice, cozy place for them to sleep, and you can zip them in so they don't roll out (or escape intentionally!). My favorite part is that it weighs only 2.45 pounds! It folds up nicely and is very convenient for travel. It is a lot more compact than a pack n play.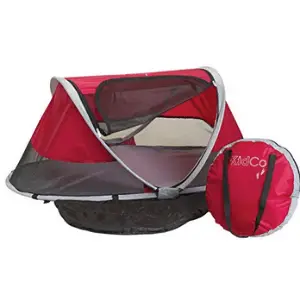 This travel crib has a similar concept but different style. Some families might prefer this for the style (it's more of a traditional crib), and it is only 6 pounds.
Baby carriers are a must for traveling families! We have tried a few, and now that our daughter is older, my husband and I both prefer our Ergobaby 360. I would recommend buying this style over their other styles because it allows baby to be carried facing in or out. Our daughter LOVES to look around and doesn't like facing in unless she is tired and ready to sleep. She is content in this carrier for hours and we take it everywhere. I chose Ergo over several other companies because they are designed to support our baby's hip and joint health. Be careful not to purchase a carrier that makes baby's legs hang straight down. The Ergo also provides great back support for us!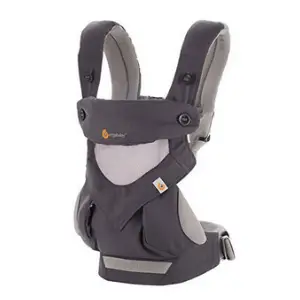 This is one of my favorites, because it works so well, and we never travel without it! We love our Rohm portable sound machine by Marpac! It is very small, has a great battery life (days!), and the volume can go up really high (much higher than our traditional plug-in sound machine by the same company).
These hook-on high chairs are excellent for camping and picnicking in general. It folds up nicely and allows parents to enjoy their meals while they are out, while their baby gets their own seat.

Car seat travel bags are so helpful for parents when they fly (for gate checking!). I recommend paying a little more (literally just a few dollars) for one with backpack straps (so convenient!) and padding to protect the car seat.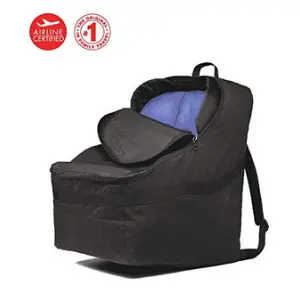 Diapers bags are so important. It is with parents every time they leave the house, so it is important that it's functional and comfortable. I highly recommend a backpack style bag.  Fjällräven is a great company with a wonderful, sustainable mission (watch for fakes when purchasing online).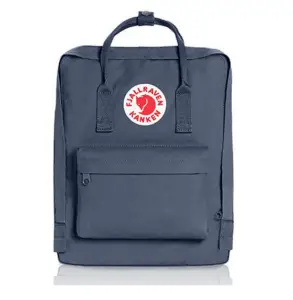 You can see more gift ideas for traveling babies in these posts: 20 Baby Registry Ideas for Traveling Families & Camping with Baby: 5 Items to Take with You.
You also might be interested in: Travel Gifts for Kids and Toddlers
Heyrtz provided me with a free laptop bag in exchange for my honest review. Knack provided me with a free Knack Pack in exchange for my honest review. All thoughts and opinions are my own!
I hope that you've enjoyed this list and have found it helpful! I would love to hear your ideas for the perfect gifts for travelers. Merry Christmas!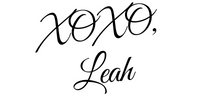 Pin for later: