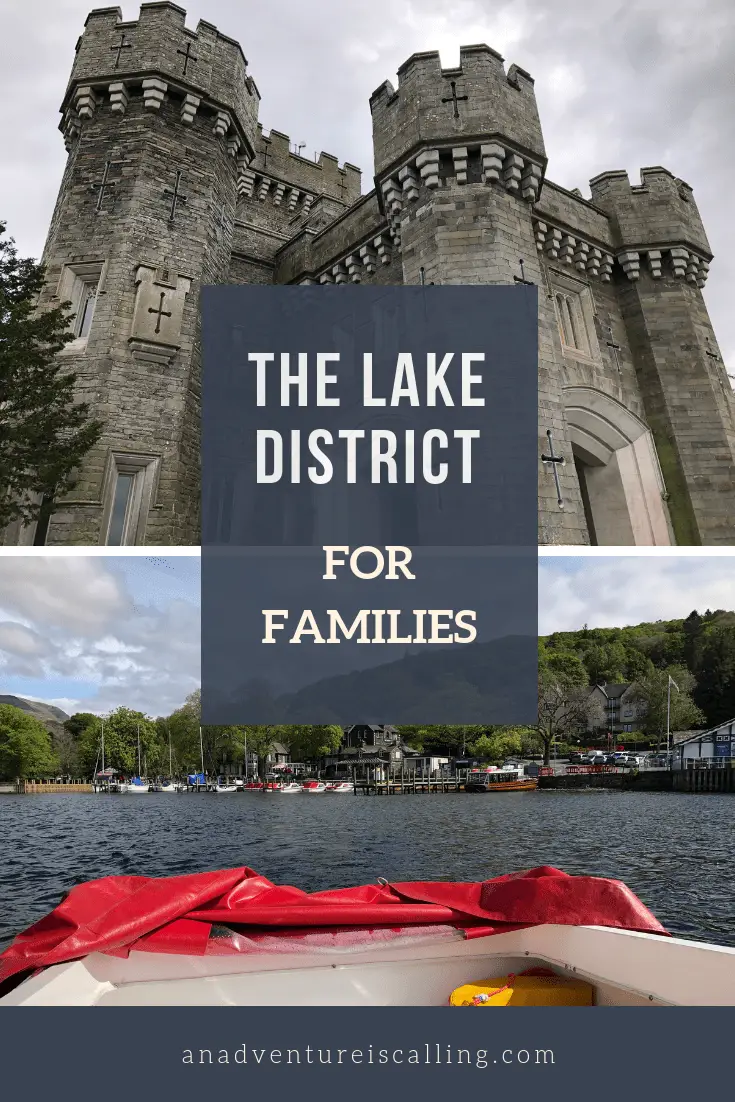 The Lake District is located in the county of Cumbria and is by far our family's favorite destination in England. If you're looking for the perfect place to plan a fun, adventurous, yet peaceful family holiday, look no further than the Lake District! The Lake District has a lot of activities for families, including toddlers.
We may earn money or products from the companies mentioned in this post. We only recommend products and services that we love!
Our family of three recently spent a few days in the Lake District as part of our two week road trip through the United Kingdom. This was my first time visiting this beautiful part of England, and my husband deserves a lot of credit for suggesting it (he had been there once before), because it turned out to be one of our favorite destinations in U.K.! We found that this beautiful National Park is popular with people from the U.K., but we didn't come across any other travelers from the United States while we were there. The locals were kind and welcoming, and we truly cannot wait to go back. We will spend more time there next we go!
I'm excited to share about our family's time in the Lake District with you. I'll share information about where we stayed, our favorite attractions and activities, and other tips to help you plan your family's time in the Lake District!
The Lake District for Families
Where To Stay: Kendal
When planning our trip to the Lake District, we knew that we wanted to stay close to Lake Windermere on the eastern side of the National Park. We were driving north to Scotland after and we wanted to stay on our planned route as much as possible. We were pleasantly surprised at how many lodging options we had. We wound up booking a lovely cottage through Airbnb in the village of Kendal, which is located about 15 minutes away from Lake Windermere.
We immediately fell in love with Kendal! It is a beautiful village that truly captures the quaint, English feel that we were hoping for. Our one bedroom cottage was perfect for our family, and our hosts were among the most welcoming locals that we've ever encountered (and we've stayed in a lot of Airbnbs!). Our cottage was attached to the host's main house, but we had our own private entrance and full access to their amazing garden. We could have stayed for months! It was small but perfect for us. They provided a high chair, a portable crib, and toys for our daughter. If you're interested in staying in this same cottage, you can find it on Airbnb here!
We traveled in May and were most comfortable staying in a home, but the Lake District has a wide variety of lodging options. We are big fans of Airbnb, and they have so many unique huts, cabins, and glamping options in the Lake District. Or you could stick to what we did and go with a private home (or just a private room, if you prefer).
If you prefer hotels, I recommend using Booking.com. We use them almost exclusively when we stay in hotels, as they provide great options and rates!
Rent a Boat on Lake Windermere
Once we decided to visit the Lake District as a family, we knew that we wanted to rent a boat. We love spending time on the water wherever we go, so this was our biggest priority. We did some research and decided that renting a motor boat would be best (we usually kayak when it's an option, but we weren't sure what the weather would look like).
We wound up renting a self-drive luxury cabin boat from Windermere Lake Cruises. We loved our experience with them and highly recommend their company! I wanted to make sure that they had a life jacket that would fit our daughter (I planned to pack one if they didn't), so I emailed them ahead of time and they provided great customer service and answered my questions. (Note: This isn't sponsored, we just really loved them!) 🙂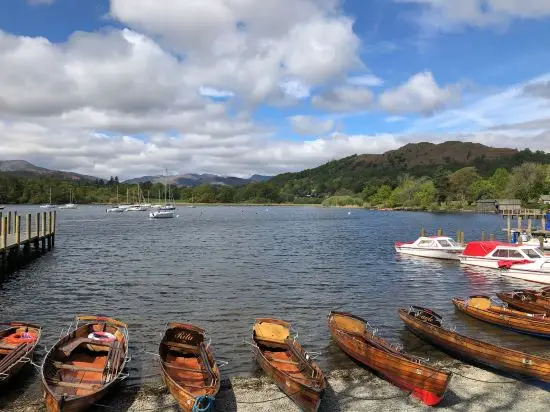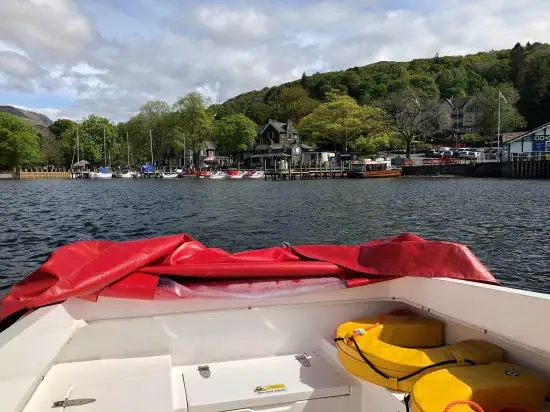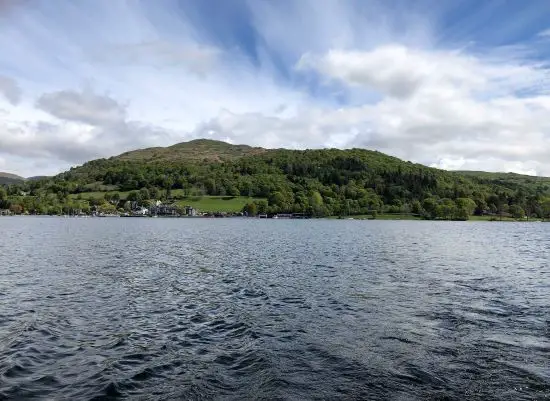 Reservations were not necessary, but you can check with them if you're traveling during peak season (we were there at the beginning of May). We boarded at their Ambleside Pier location, but they do have two other locations. Their boats and life jackets were all wonderfully clean. I highly recommend this experience, no matter what your boating experience is! These boats are perfect for beginners and don't not go fast. Everyone in the family can take turns driving.
Explore and Play at Wray Castle
When I researched family-friendly Lake District activities, I kept coming across Wray Castle. This beautiful Victorian castle was built in the 1840s (and is much younger than the other castles that we explored in the U.K.). It was once a vacation destination of Beatrix Potter, the world-famous author of The Tale of Peter Rabbit. The castle is now open to the public and is designed with children in mind.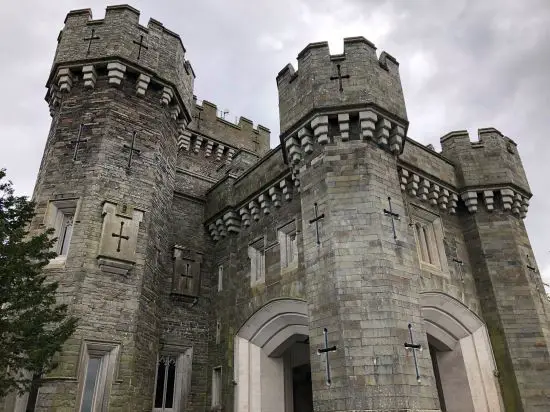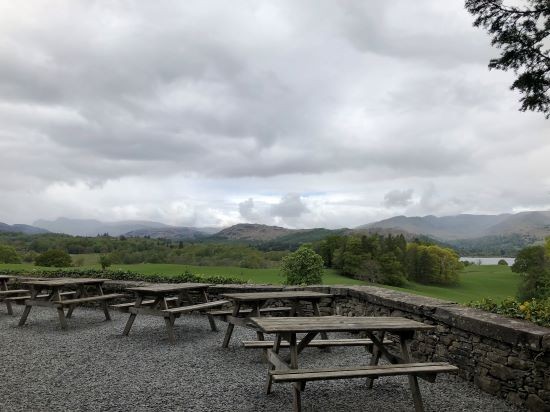 We actually opted to not explore the inside of the castle, as it's designed for children a bit older than our toddler, and she was happily napping when we arrived. We did explore the castle grounds, and we purchased her a copy of The Tale of Peter Rabbit from their gift store (when in Rome, right?!). They have a lovely picnic area if you would like to bring your own lunch (or you can purchase meals inside).
Wray Castle also has a cute outdoor play trail for kids! Complete with a tire swing and tunnels to crawl through!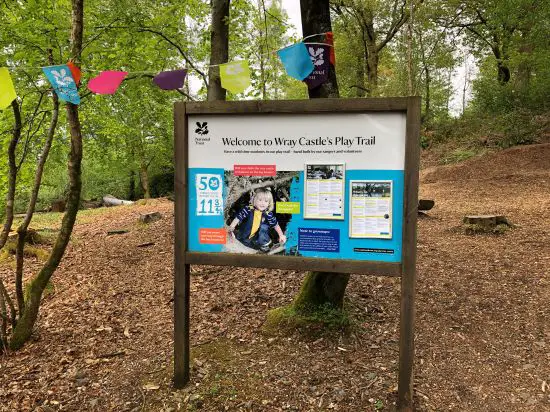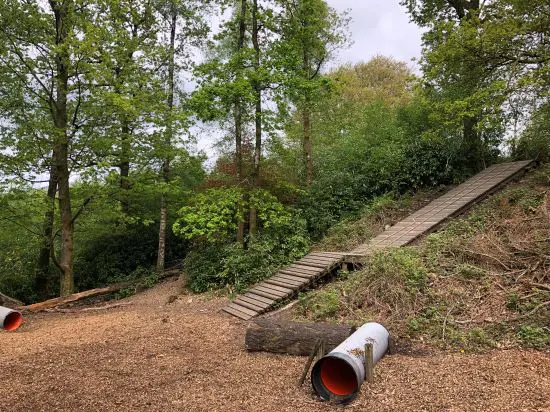 We knew that Wray Castle would be a great place for us to base ourselves, because it is surrounded by beautiful trails. Those trails did not disappoint! We spent a couple hours walking through the countryside, admiring the stone walls (something we do not have in California!), visiting with adorable sheep, and enjoying the amazing creeks, green hills, and overall peacefulness of the Lake District.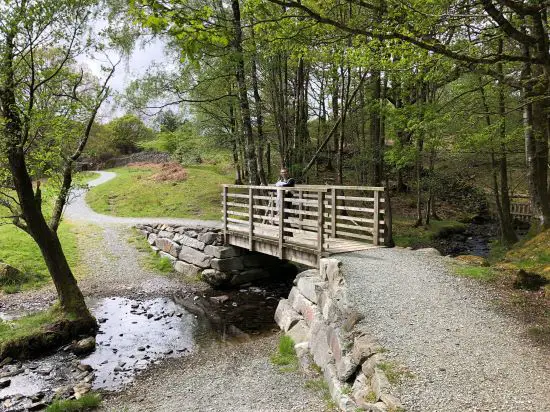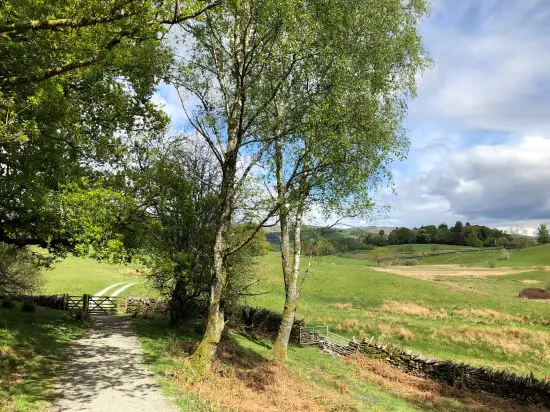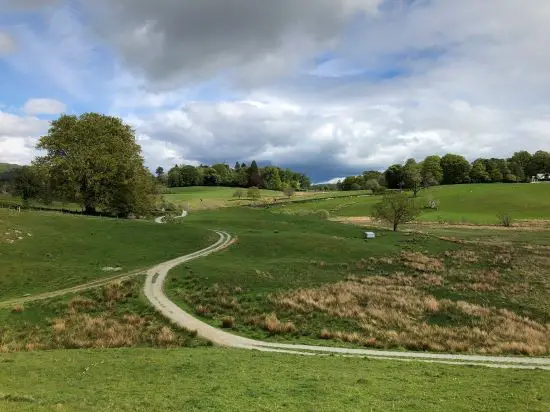 Note: We drove our car to Wray Castle, but you can opt to take a lake cruise from Ambleside if you would prefer. Parking spaces are limited at the castle, so we would likely avoid bringing our car there if we traveled there again during peak season. The parking is a Pay & Display lot. You can find more information on their official website.
Walk Around Kendal Castle
If you choose to stay in the village of Kendal, make a point to explore the ruins of Kendal Castle. Our Airbnb was within walking distance of the castle, but it's easy to drive there and park. It's just a little walk uphill to the ruins, where you can enjoy a stunning view of the village. It took our breath away!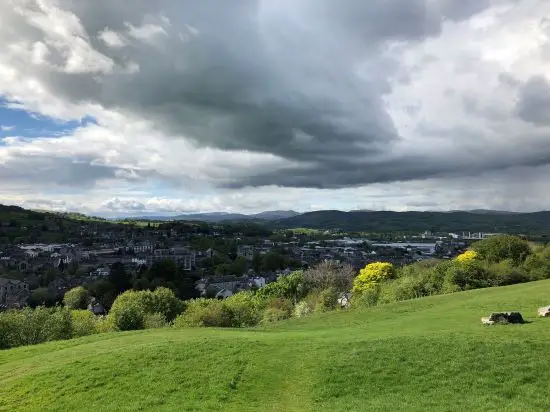 Then, explore the castle ruins and read about its fascinating history. Our daughter loved running through the wide-open, grassy space (which is often difficult to find on vacation). We spent a lot of time here, and it seemed to be a popular places for the locals to walk too.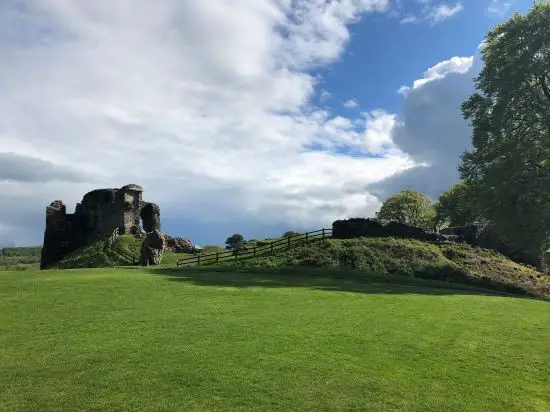 Additional Tips for Families with Toddlers or Babies
The Lake District is a wonderful place to travel with your little ones. Our daughter was 14 months old when we went, and she was overjoyed to explore our beautiful garden at our Airbnb, check out the sheep all over the countryside, run through the wide open spaces, and help us drive our boat on Lake Windermere! Here are a few additional tips:
Travel Gear
My biggest piece of advice is to bring a baby carrier with you. As much as we love our travel stroller, we don't recommend relying on wheels in the Lake District. You'll want to use a carrier when you're exploring the unpaved trails and castles. We love our Ergobaby 360! It is comfortable for us and our daughter. It allows her to face toward us when it's naptime and away from us when she's awake and wants to be a part of of the action. (It also allows you to wear your baby on your back.)
In general, we love traveling with our white noise sound machine by Rohm. We never leave it behind! It is small, lightweight, and provides just enough noise to help our daughter sleep on the go. We used it in the Lake District during every nap, and our daughter slept great!
What to Wear
The Lake District can be chilly (especially if you are like us and are used to warm California weather!). Although we were blessed with a lot of sunshine during our stay, keep in mind that rain is common and temperatures can be cold. Our daughter wore her rainboots (or wellies, as the locals would say!), a fleece sweatshirt (similar to this one), and a wool hat (similar to this one) the entire time we were there.
Family-Friendly Shopping
If you need to purchase items for your little ones during your stay, such as diapers or baby food, have no fear! There are numerous grocery stores, markets, and pharmacies throughout the Lake District. We did quite a bit of shopping in Kendal, mostly at a grocery store called Booths. You'll find that the area is very family-friendly!

I hope that you found these suggestions helpful! If you've been to the Lake District with your family, I would love to hear your suggestions! We know that we will go back, and we look forward to exploring new parts of the Lake District next time!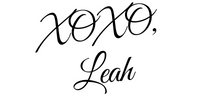 Pin for later: