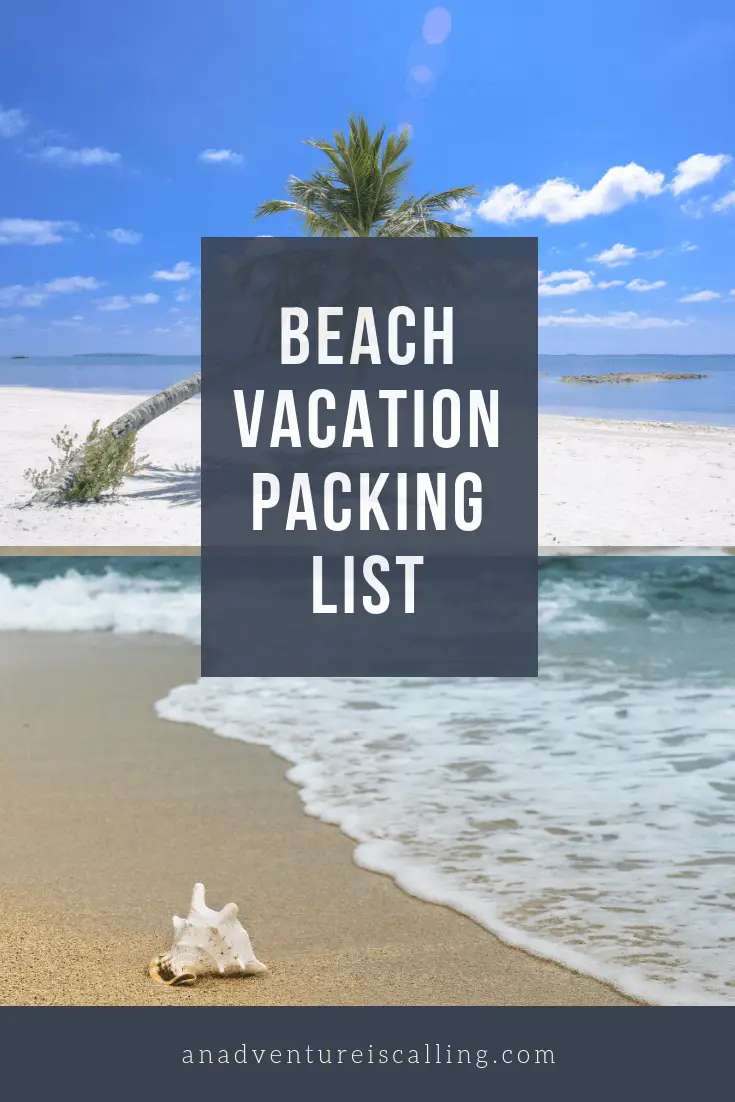 It's that time of year! The sun is out, the temperatures are high, and we are hanging out at the beach a lot. We live in Sonoma County, California, and we head to beach at least once a week during the summer. We are grateful to live so close to the beach, but we also love our beach vacations too (Hawaii is hard to beat!). Since we go to the beach often, I've learned what we truly need, and I can get ready to go in just a few minutes.
We may earn money or products from the companies mentioned in this post. We only recommend products and services that we love!
I'm excited to share our beach vacation packing list with you! I'm going to skip the obvious… you won't find a reminder to pack a swim suit or sunscreen or a sun hat in this post. That is a given (but if you weren't planning on bringing those items- add them to your packing list)! Instead, I put together a list of items that we use and love that will make your beach experience more pleasant. If you've followed our blog for any length of time, you might know that we seek to live and travel minimally. These items have all made it onto our beach vacation packing list because they are truly useful and make our beach days easier (and not too loaded down or overwhelming). For those of you taking a beach vacation with a baby, I've included items specifically for kids and babies near the end! If you're looking for beach travel inspiration, check out a list of great family beach vacations in the US!
Beach Vacation Packing List: Ideas for Individuals & Families
Items for Everyone
We recently purchased this pop-up beach tent, and we love it! These tents are often pricey, so we were excited to find this inexpensive option on Amazon. It is pole-less, so it is super lightweight and easy to set up (it literally takes 5 seconds to set it up, and then another minute to put the stakes in the sand). We wondered if not having poles would be an issue, but it has stood up to minor wind just fine. My favorite part is that is very lightweight and compact (a minimalist win!). It hardly weighs anything and can easily be taken on an airplane! It provides the perfect amount of shade when you need a little break from the sun (especially important for little ones), while still allowing for air flow.
Note: A few of the reviews stated that it was difficult to fold back up. I practiced at home before ever taking it to the beach, and it was so easy to fold back up into it's carrying case! I am able to do it by myself without help.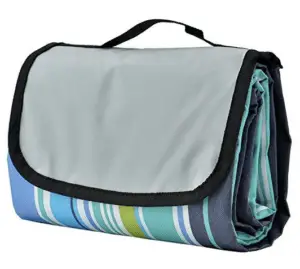 A waterproof picnic blanket is a must for the beach! These easily fold up and can be carried by their little handle (or they are easy to throw into a beach bag). I love that they wipe clean (or you can throw them into a washing machine) and wipe dry. You can easily shake off sand too. We set ours up in front of our pop-up tent each time we go to the beach.
Note: This isn't just for the beach! We take our waterproof picnic blanket everywhere! We actually keep it in our trunk at all times so that we can easily grab it for picnics at the park, the river, etc.
Here is a recent photo of our pop-up beach tent and waterproof picnic blanket in use! When combined, we have plenty of space to relax in the shade, play, and eat. If you like my mom's beach chair (also pictured), you can find it online here!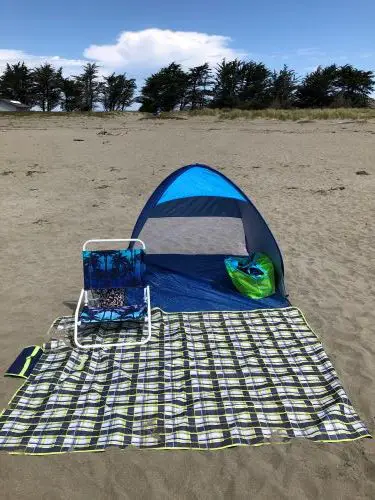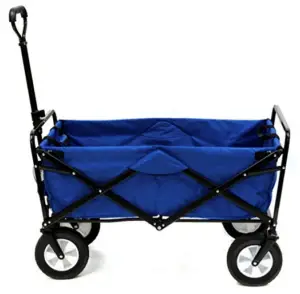 We recently purchased this collapsible folding wagon, and we love it. It technically isn't designed for sand, but the wheels are thick enough that they work just fine (although I wouldn't suggest trying to walk a really far distance with it). It's perfect for loading up your beach items!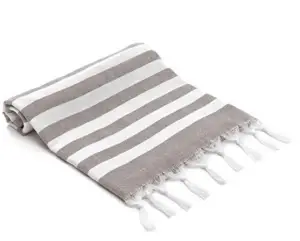 Ok, I know that I said I wouldn't list any obvious items, but if you're considering a new beach towel, I highly recommend going for a turkish towel. These towels are light, quick-drying, and really compact when folded up (even oversized ones). They are great for saving room in your beach bag (another minimalist win!).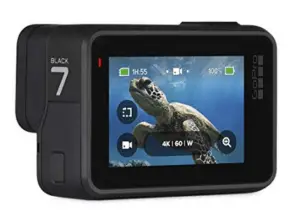 While a GoPro is certainly a luxury item, it is a great options for beach-goers who want quality, waterproof camera so that they can capture their beach memories in the water.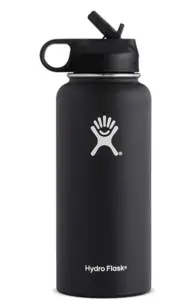 We have been Hydro Flask water bottle fans for years (our toddler even uses one). We love that they are non-toxic and keep our water cold for up to 24 hours. It is so important to stay hydrated at the beach, so we never leave without several of these. We use the 32 ounces bottles for beach days, but they come in a variety of sizes. Skip the plastic water bottles!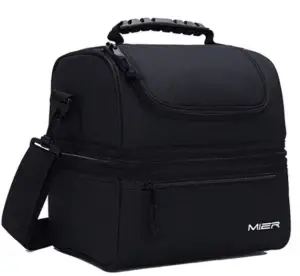 It's common for large groups and families to bring large coolers/ice chests to the beach, but if you're a small family, a large insulated lunch bag will do. If you're like us, you won't want to tote around something that is too heavy or bulky. This lunch bag is the perfect size for keeping your meals (and maybe a few drinks) cool for the day.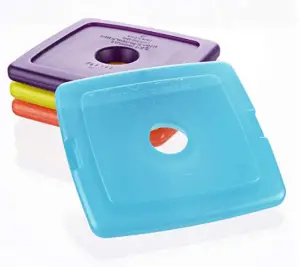 Reusable ice packs are a must! Freeze them overnight and then throw them into your insulated lunch bag to keep your food and drinks cool!
Items for Families with Children (Including Toddlers and Babies)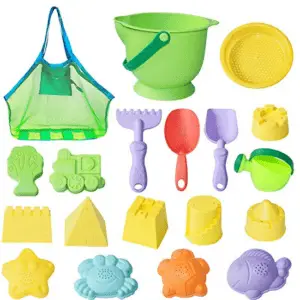 We recently bought this set of sand toys for our toddler, and they are perfect! They are lightweight and great for all ages. The carrying bag is handy and lets the sand out (and it's large enough to fit your other beach gear too!). Our daughter doesn't need to play with all pieces at once, so I typically just grab around 3-4 items from the set on any given day. The items are small enough to throw into your luggage for travel too!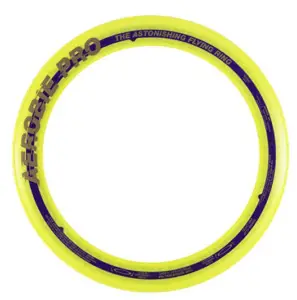 Our family loves playing frisbee at the beach! They are lightweight, don't take up a lot of space in a beach bag, and allow for hours of fun (literally)!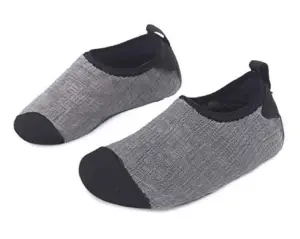 Most adults go with flip-flops or other sandals at the beach. We bought these water shoes for our toddler, and they are awesome. They are very flexible and are designed for beach wear (among other uses!). She can get them wet, keep them dry, and they have stood up to everything so far. They are comfortable and do not fall off.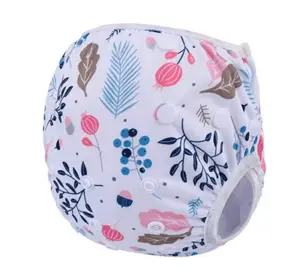 Swim diapers may or not be necessary for your little one, depending on how much time you plan to spend in the water. We use this reusable diaper for our daughter when she swims. Regular diapers absorb so much water (and can supposedly explode), and they really weigh down little ones! We love that is is reusable and easy to wash.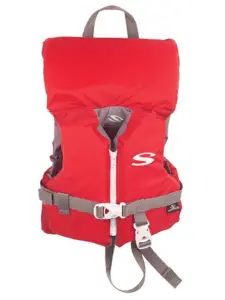 Make sure that your kiddos are safe in and near the water! We do not always bring our daughter's life jacket to the beach, but we own this life jacket and she wears it regularly when we kayak. She is currently 15 months old, and it fit her last year when she was 4 months old too.
I hope that you've found this list helpful! Did I forget anything? I would love to hear about your beach must-haves! What makes the list for your beach vacation packing list?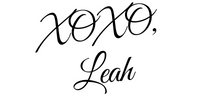 Pin for later: