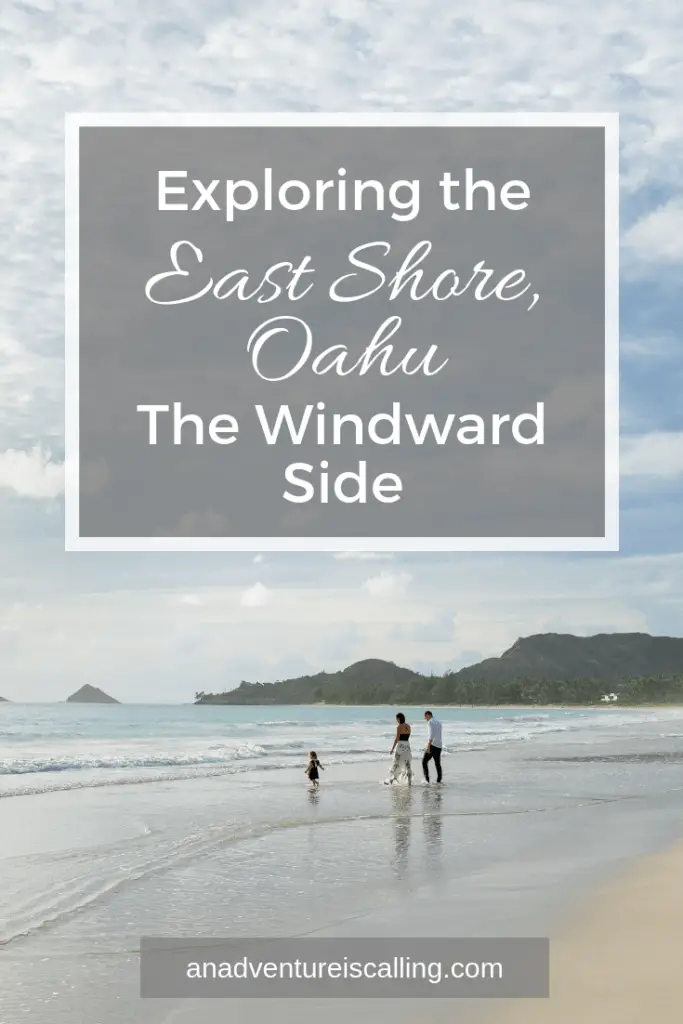 Aloha! After spending one week on the beautiful Hawaiian island of Oahu, our family can safely say that the East Shore (Windward) is our favorite part of the island! The region is packed with things to do and see, including beautiful beaches (that are especially family-friendly), fun activities, and stunning landscapes, making it the perfect place to settle if you would like to explore beyond Honolulu/Waikiki. We stayed in the beautiful town of Kailua, which was a great destination for exploring the East Shore. In order to get the most out of your stay on Oahu, I highly recommend renting a car. When we compared driving in Hawaii to other parts of the USA, we think it is pretty easy with slow speed limits. Having your own car will ensure that you'll get to see everything!
We may earn money or products from the companies mentioned in this post. We only recommend products and services that we love!
Pro Tip: Check out Oahu's Go City Pass to save big on countless attractions and activities throughout the island!
I'm excited to share our favorite things to do on the East Shore of Oahu! I've included our family's favorite beaches, fun activities, places to eat, and where to stay. You also can find my tips for families scattered throughout this post!
You might also be interested in: Things to do on the North Shore, Oahu
Things to do on the East Shore (Windward), Oahu
East Shore Beaches
Our favorite thing about the East Shore is its beaches. After visiting beaches all over the island of Oahu, my husband and I agree that our favorites were found in on the East Shore (and I know our daughter would say the same too!).
Lanikai Beach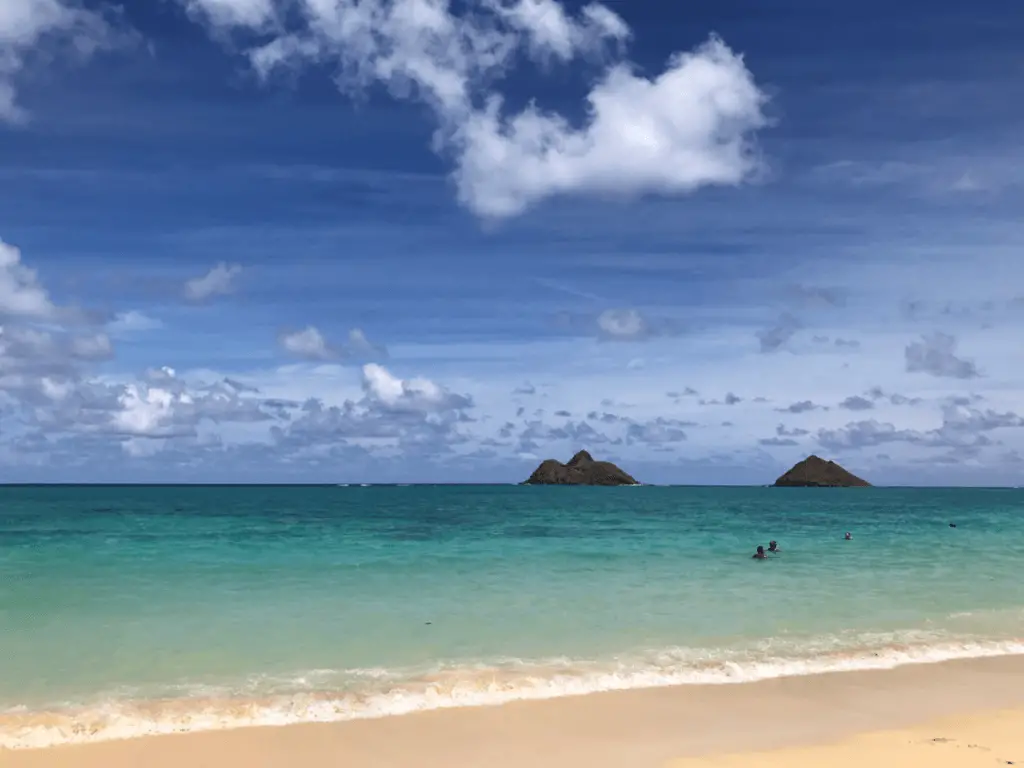 Lanikai Beach was our favorite beach on Oahu! The water was beautifully turquoise, the sand was amazingly soft, and the water was calm. We returned to this beach multiple times, and our daughter loved playing in the little waves. The access Lanikai Beach from Kailua, you'll take Kalaheo Avenue. You'll pass Kailua Beach Park, then a large pillar with the words "Lanikai" printed on it. You can't miss it! There are several beach access points, but we typically parked along Mokumanu Drive or Kaileno Drive. This is a residential area, so be mindful of "No Parking" signs and respect people's driveways. Lanikai Beach is known for its amazing sunrise! If at all possible, go then!
Kalama Beach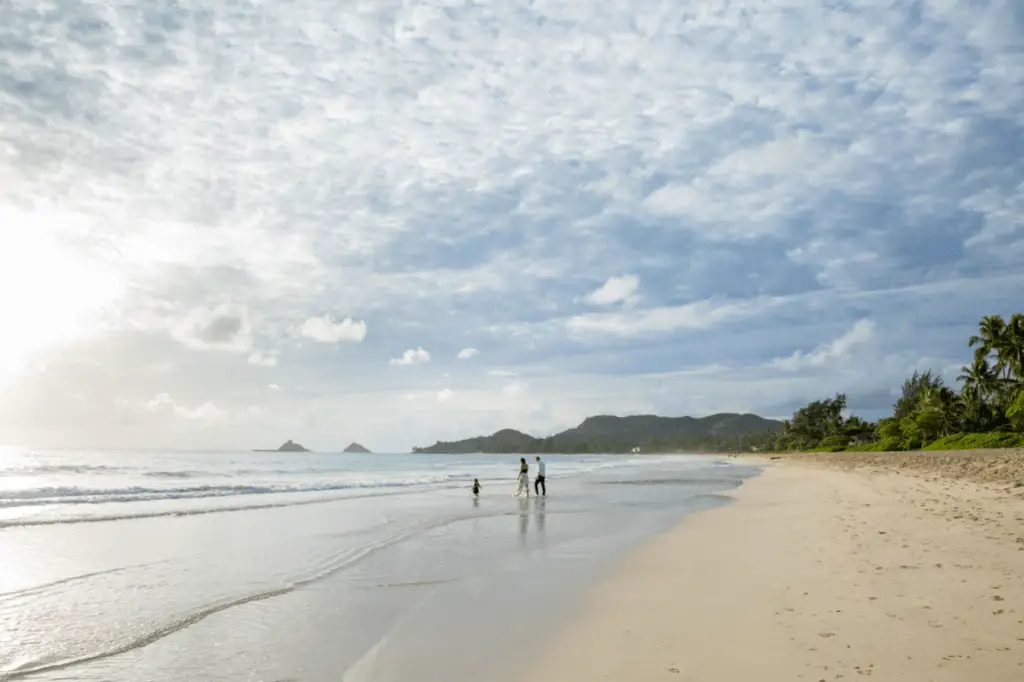 Our second favorite beach in Oahu was Kalama Beach, which is located near downtown Kailua. Kalama Beach Park is less crowded than other nearby beaches and has a small parking lot with a restroom (if the parking lot is full, you can park on the residential streets, but be respectful of people's property). After playing in sand at numerous beaches in Oahu, we agree that Kalama Beach is home to our favorite sand (our photographer described it as "powdered sugar"- a description that we think fits perfectly!).
We had a family photo shoot done here and loved how our photos turned out! I talk more about that experience under my recommended activities (and you can read about our photo shoot in Oahu here).
Kailua Beach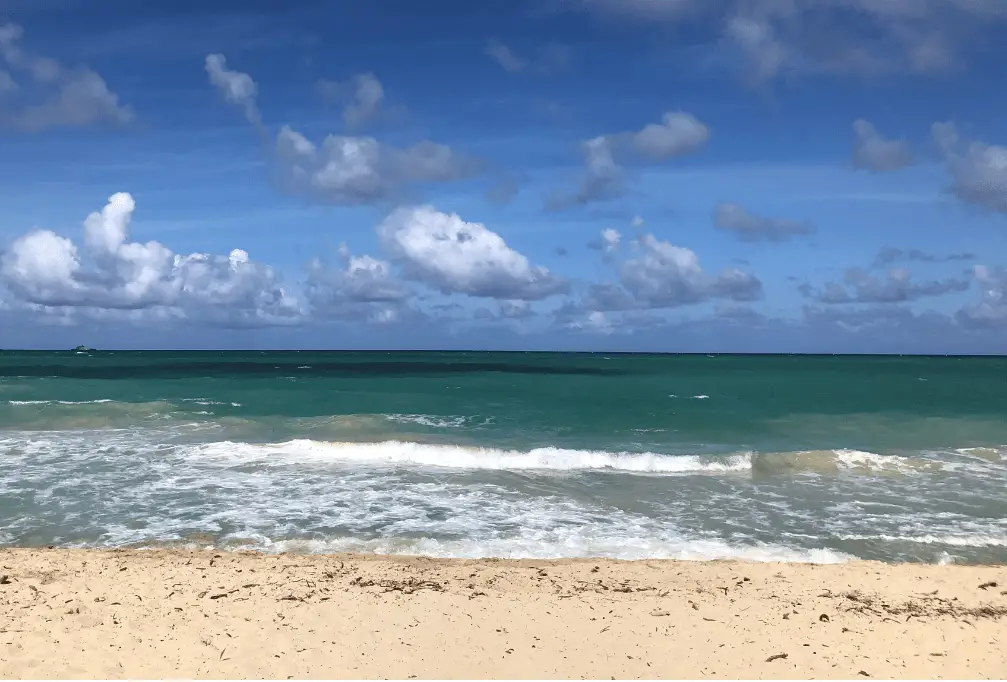 Kailua Beach is located right next to Lanikai Beach and offers a similar view of Kailua Bay. It's also beautiful with calm waves, sparkling blue waters, and soft sand. We found Kailua Beach Park to be a bit more crowded, but it was lovely and offers the easiest access to Kailua Bay if you have rented a kayak or paddle board. This is a great place to go if you have a large group and would like to play in a grassy area and/or grill (there's plenty of space for everyone!).
Makapu'u Beach (or Baby Makapu'u or Kaupō Beach Park)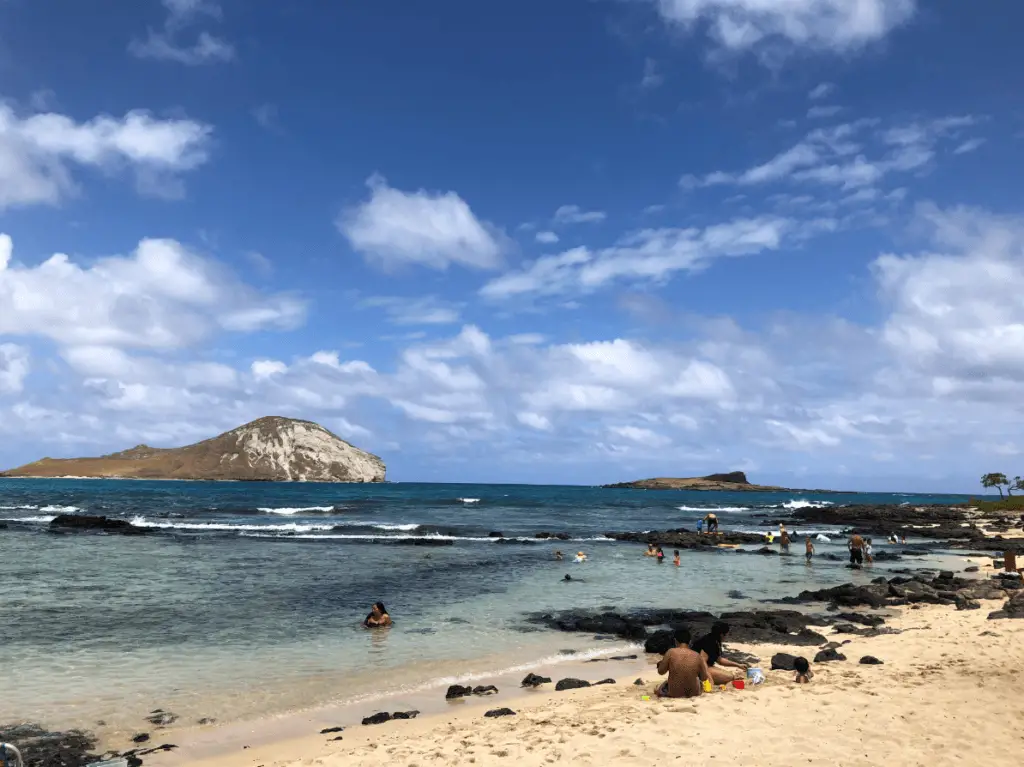 Makapu'u Beach is located further south, but is still technically part of the East Shore of Oahu. The beautiful beach is known for its beautiful blue water and dark volcanic rocks. It definitely offers a different view than the other East Shore beaches that I've mentioned, and is a must-see if you enjoy variety. The waters here can be rough, so we opted to head to Baby Makapu'u, which is the more secluded, protected portion of the beach (given its name because it is safer for babies). To access this baby beach, you'll enter the unmarked entrance right across from the Oceanic Research Institute (which is also right next to the exit for the Sea Life Park). Makapu'u Beach's main entrance is across from the main entrance of Sea Life Park, so keep driving just a bit further if you have little ones with you (if you're heading north, otherwise turn around). Bring your snorkel gear and enjoy the tide pools!
Here is a view of what you'll see from the parking area. You're in the right place!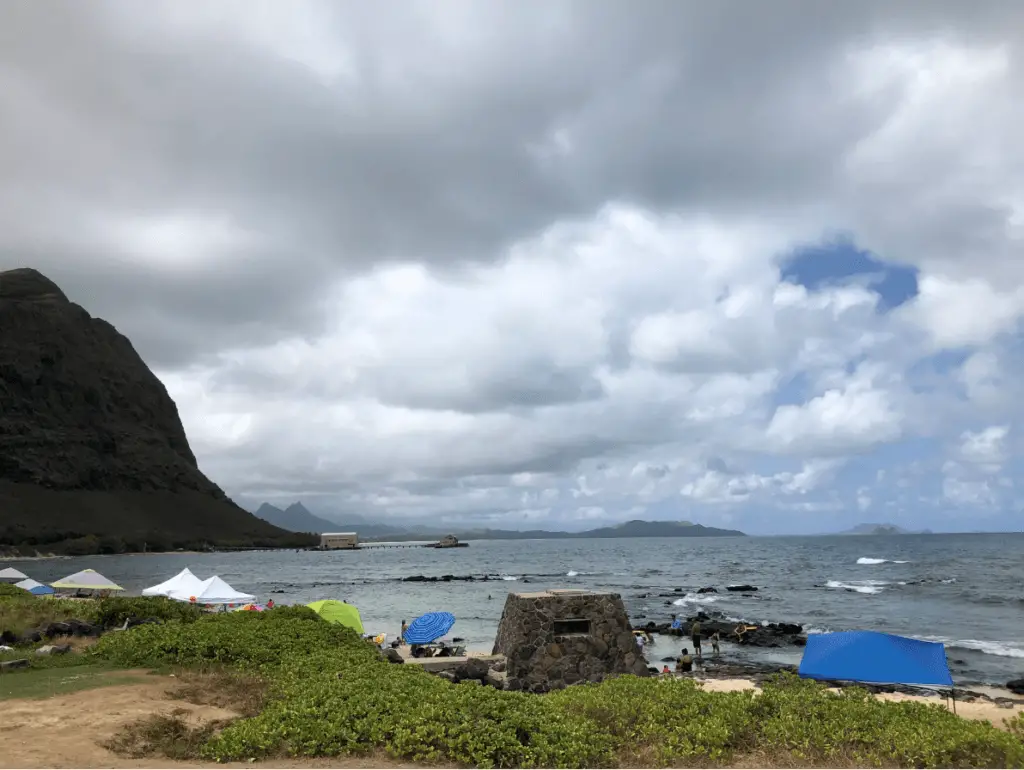 You might also be interested in: Beach Vacation Packing List
Tips for families: Are you traveling with babies, toddlers, or small kids? I highly recommend giving yourself some piece of mind by bringing a safe, appropriately-sized life jacket. Our daughter wore this one almost every time we went to beach. Even though we were with her every time she went in the water, it gave us peace of mind and allowed her to freely practice her swimming skills in the calm waters.
East Shore (Windward), Oahu Activities
Tour the Tropical Macadamia Nut Farm 
If you want a Hawaiian cultural experience, do not skip the tour at the Tropical Macadamia Nut Farm! This was one of the highlights of our trip to Oahu. The Tropical Macadamia Nut Farm is located in Kaneohe, and it shares property with Kualoa Ranch (more on that below). It is a well-known stop on the island, and it brings in tourists and sight-seeing groups all day long. Most people come, purchase their macadamia nuts, and then leave. But in our opinion, they are missing out!
The Tropical Macadamia Nut Farm offers an amazing farm tour every day at 11am and 1pm. It was amazing! We enjoyed a open-air bus ride through the farm. Our tour guide was dressed up and hilarious. We learned a lot about native plants while laughing a lot. We stopped for awhile for a little show, where we danced and learned how to shuck a coconut and how to make fire. They gave beautiful flower crowns to all the women and children (our daughter wore hers for days!). We also enjoyed a tour of some famous movie-filming spots. It was beautiful, authentic, and so much fun! Have I convinced you to do this yet? I hope! It's great for all ages!
Pro tip: They only accept cash for their tours. We didn't know this and didn't have enough cash with us, so they directed us the closest ATM at Kualoa Ranch. We paid $20 per adult and our toddler (1 year old) was free. Tips are appreciated and very well-earned! Tours can fill up fast during peak travel months, so you might want to arrive up to 30 minutes early for your desired tour time. We traveled there in September, and our tour bus was only half-full. It is difficult to find information about their tours online, but rest assured that they happen every day!
Tips for families: Bottom line…don't skip this! It's wonderful for all ages but is a definite must if you have little ones. Our toddler loved the bus ride, the dancing, the flower crown, cracking macadamia nuts, and feeding the chickens.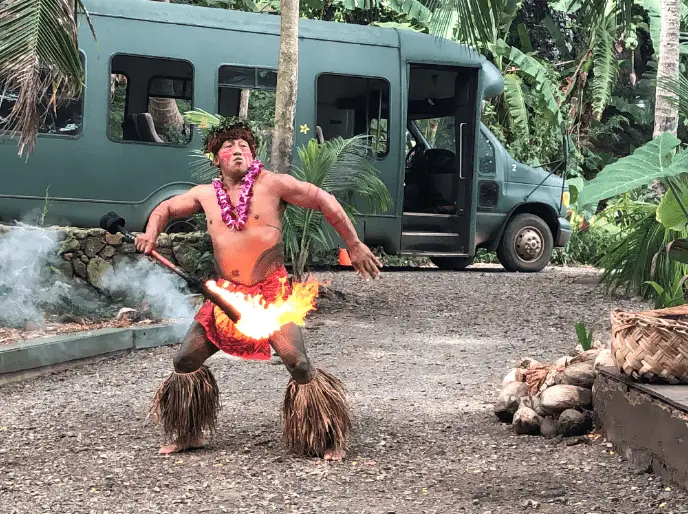 Snorkel at Haunama Bay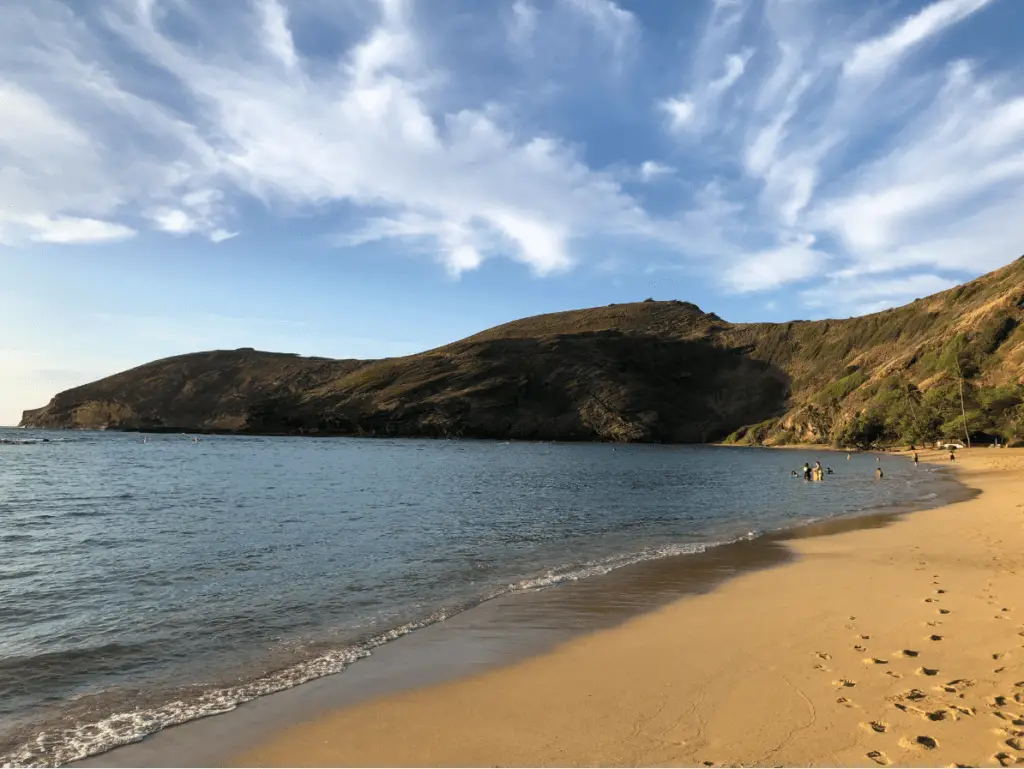 Snorkeling at Haunama Bay makes most people's itineraries, and I recommend checking it out if you have the time and the desire! You're able to snorkel here during any season, which is one reason why it is so popular year-round. It is a great place to enjoy beautiful fish and other sea life. It is a protected marine life conservation reserve, and it is unfortunately seeing the effects of overuse. It is important to be respectful when visiting and avoid touching the coral, etc.
Pro Tip: Arrive BEFORE 7am! The gate opens at 6am, and the admission desks open at 7am. During peak season, the parking lot can fill up by 7:30am, and you'll find yourself in a long line for hours before you can enter. If you arrive before 7am, you'll definitely get in, and you won't have to pay the admission fee! We arrived at 6:30am and talked to several other visitors who had tried to visit on a prior day and couldn't get in.
If you aren't renting your own car, check out this half-day guided tour that includes snorkeling equipment!
You can rent snorkel gear there, but I recommend purchasing your own inexpensive snorkel gear before you go, if you plan to snorkel on other parts of the island. This will save you a lot of money. You can also rent it from other snorkel shops around the island for a weekly deal.


They have a shuttle (beginning at 7am) that will take you up and down the hill if you aren't interested in the walk. We walked down and rode the shuttle back up later on to avoid the heat! It was worth the small fee!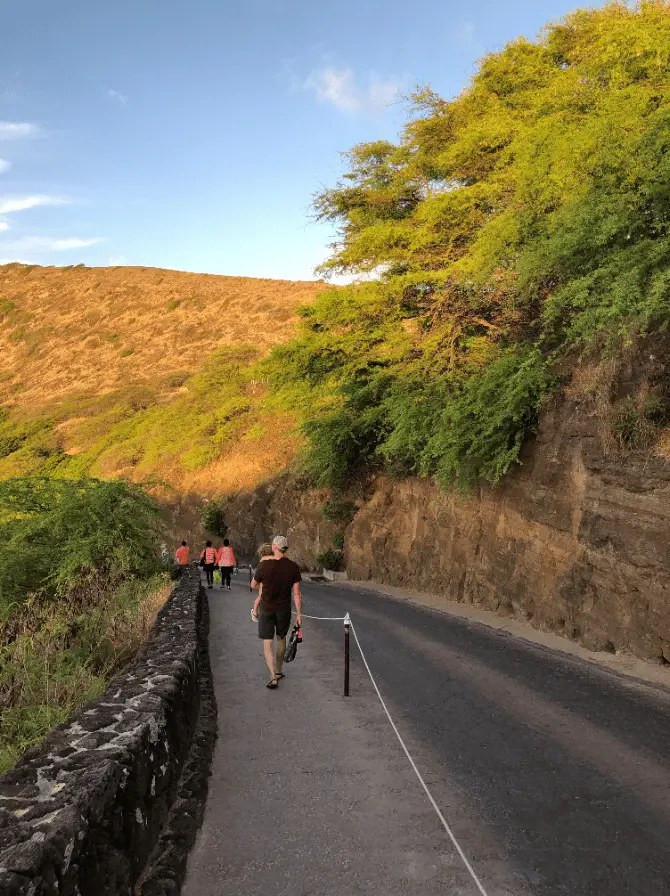 Kayak the Kahana River (Stream)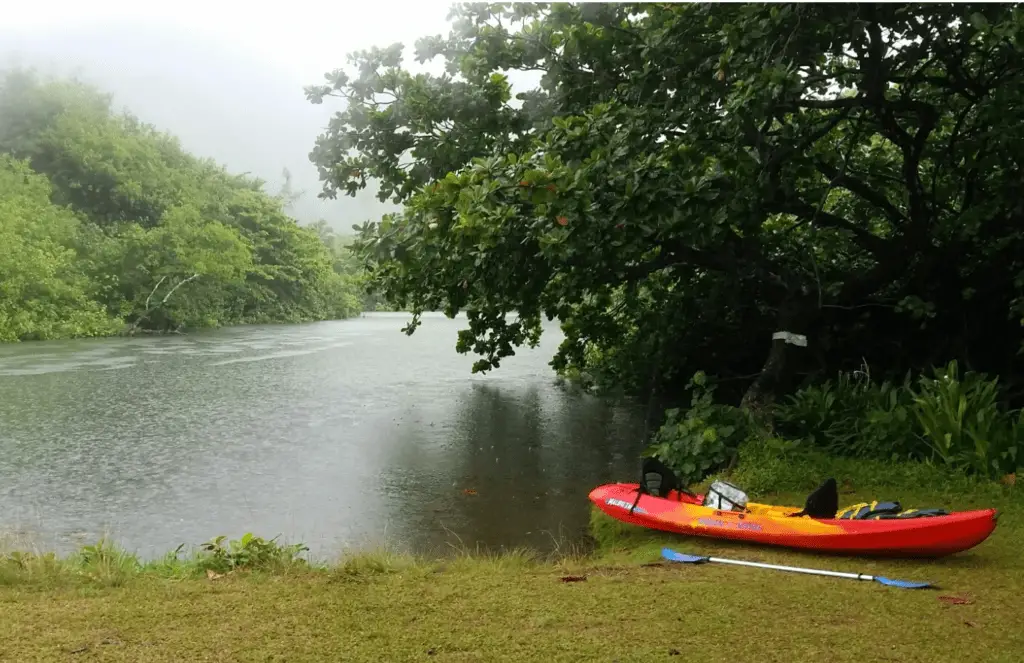 We love kayaking and try to kayak every time we travel! We opted to kayak on the Kahana River (Stream) to give ourselves a change a scenery. We rented a double kayak for the day from Windward Water Sports in Kailua and drove it to Ahupua'a O Kahana State Park in Kaaawa, where we launched at the Kahana River. I'll admit- it was pouring rain the entire time. This part of the island is known for being the wettest, so lovely, tropical rain storms are frequent. We didn't expect it to rain the entire time, but we are still thankful that we still went, and we had a blast! Even our toddler loved it! If you aren't comfortable venturing out on your own, there are numerous guided kayaking tours available around the island.
If you love the idea of kayaking but prefer to explore with a guide, there are several guided kayaking tours throughout Oahu!
Tips for families: Our kayak came with everything we needed to transport it, including life jackets. We traveled with a life jacket for our daughter, but they did have one in her size available.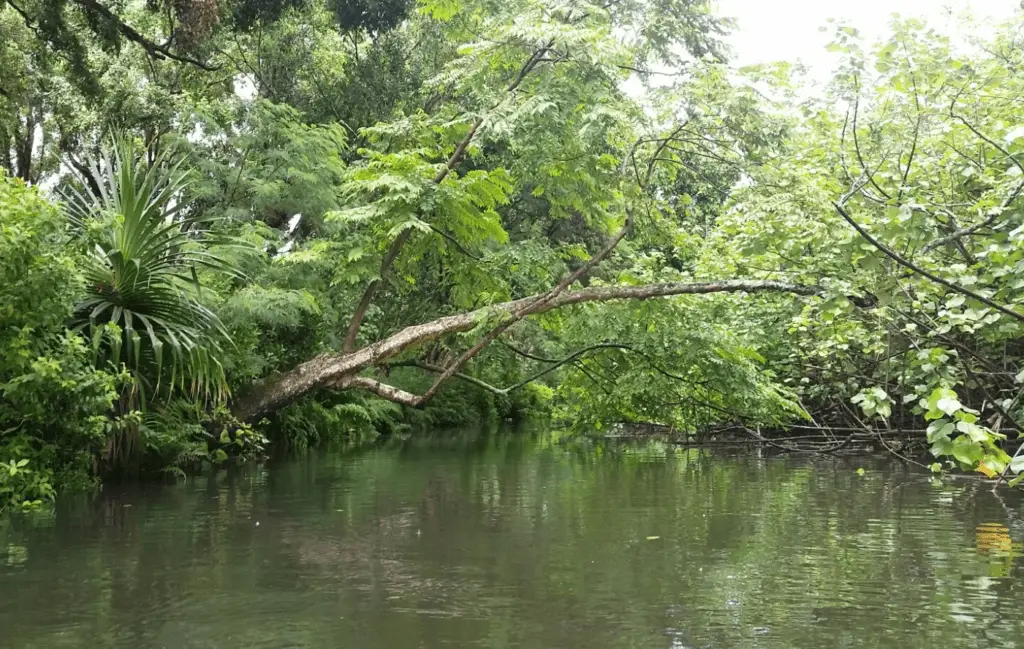 Visit the Hālona Blowhole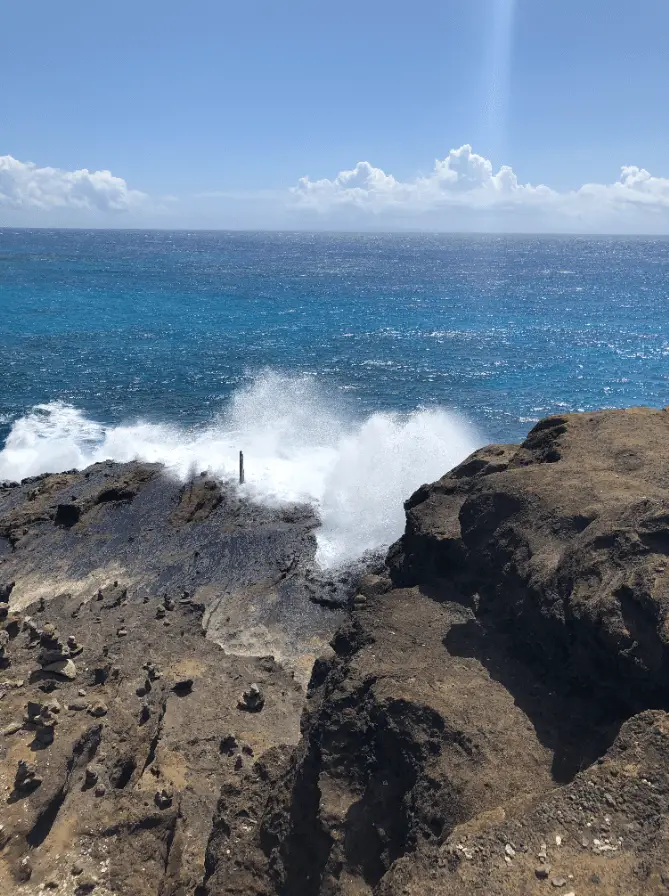 The Hālona Blowhole is definitely worth a quick stop! The blowhole acts like a geyser and is a beautiful sight. There is a decent-sized parking lot, and people come and go frequently, so don't worry if the lot is filled up when you first arrive. You might have to wait a few minutes before you see any action, and the blowhole is most impressive on windy days and during high tide.
Explore Hoʻomaluhia Botanical Garden
The Hoʻomaluhia Botanical Garden is one of the most popular Instagram spots on the island. It is beautiful and free to visit! It's located a bit inland in Kaneohe (just a short drive from Kailua). We spent several hours here and saw everything, but it's worth a stop even if you only have an hour to spare.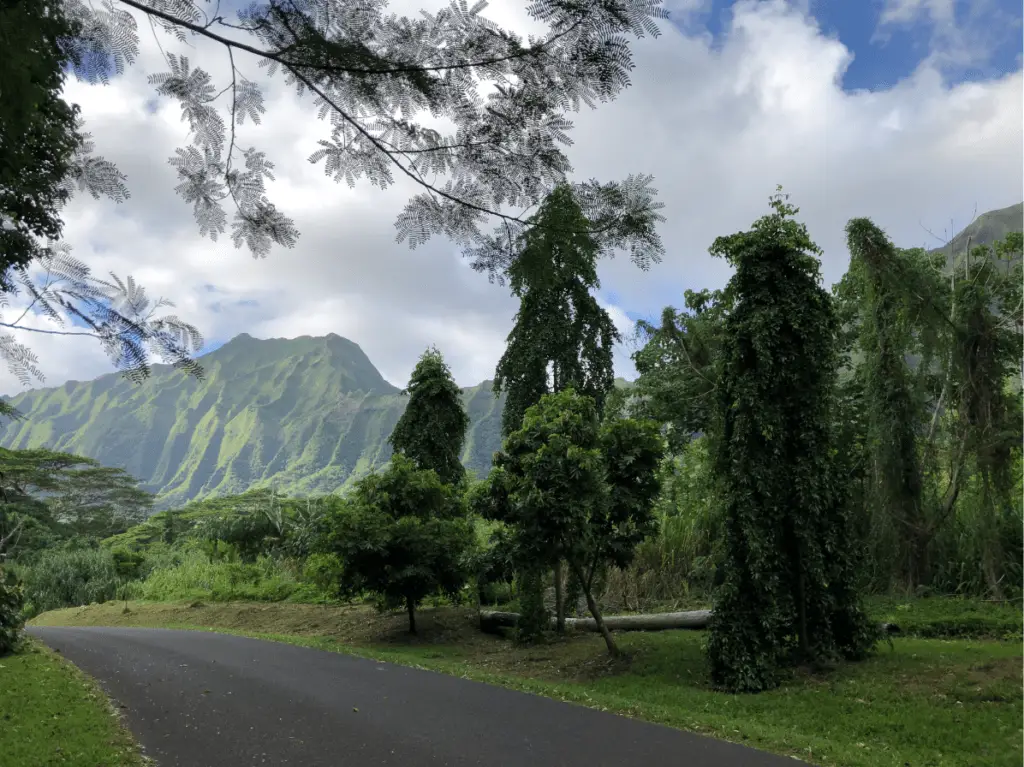 They had an issue with people stopping on the road to take photos, so they no longer allow photos on the first portion of the road (there are signs and cones every where to deter people). But have no fear- just keep walking a bit. You'll reach a gate, and then photos are allowed! You should still be careful and mindful of cars.
If you don't plan to rent your own car, check out this botanical garden tour, which includes hotel pick-up!
Pro Tip: If you arrive before they open at 9am, you can walk in. There is a tiny parking lot for a couple cars, but you are also allowed to park on the residential street. If you're up for a couple miles on foot, I highly recommend this. The main road is paved and peaceful!
Tips for families: There are several unpaved areas to explore too, but we managed to take our stroller everywhere. A carrier would be the easier option, but we couldn't bring ourselves to wear her for her 3 hour nap in the high heat and humidity. We highly recommend bringing a battery-operated stroller fan. This kept our daughter cool during her long naps.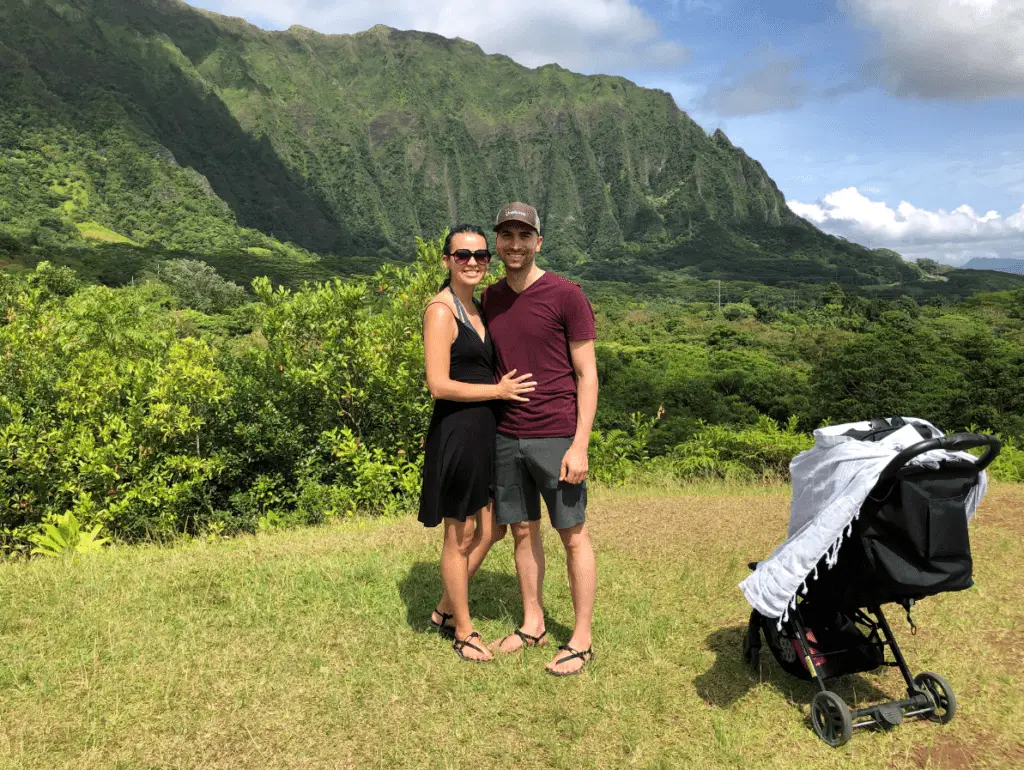 Play on a Beach Swing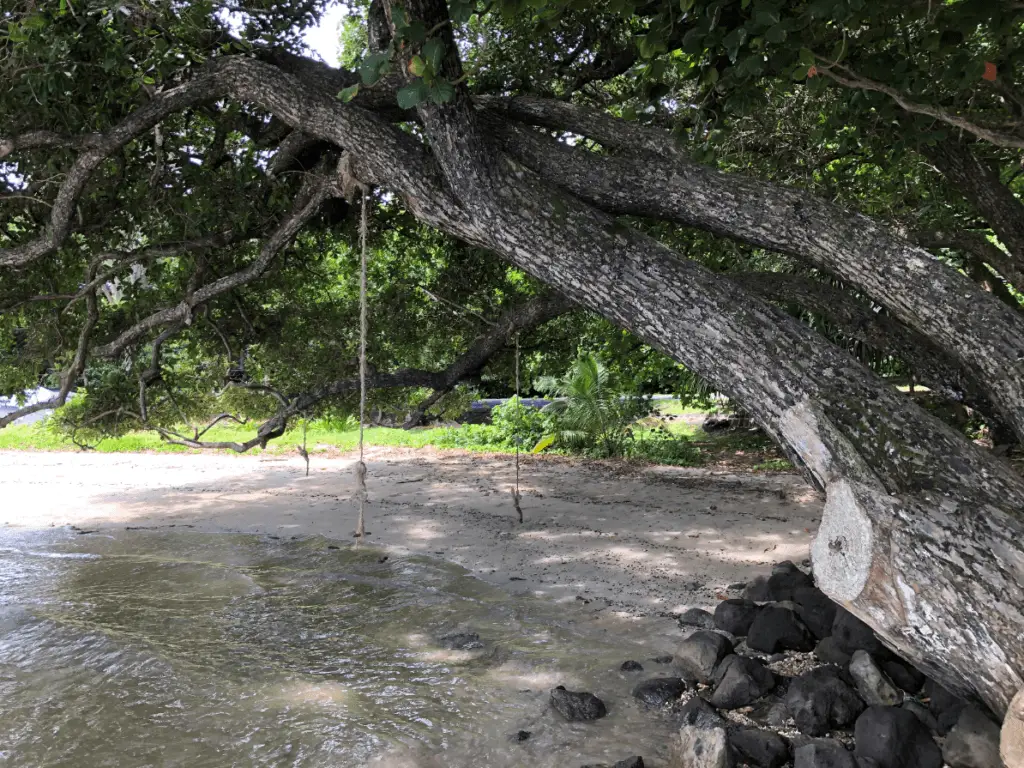 There are several fun beach swings in Oahu! Sometimes they are taken down and others are put up, so finding them can be a little bit of a scavenger hunt. We had no problem finding the beach swings near Kahana Bay Beach Park. They are right off Kamehameha Hwy, right next to restrooms.
Our daughter was asleep when we arrived, so my husband and I parked and enjoyed a picnic lunch at our car while we waited for her to wake up. Unfortunately, it started raining and never let up, so we didn't actually get a chance to play on the beach swings! I managed to grab a quick photo though!
Here is a link to its Google location!
Book a Beach Photo Session with a Local Photographer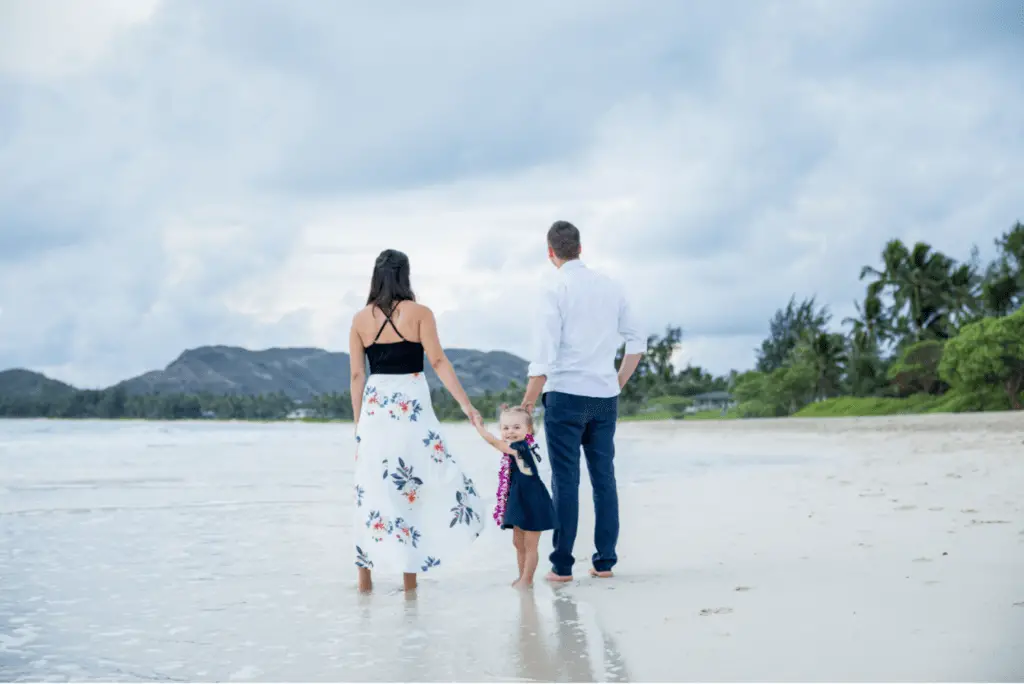 We love booking vacation photo shoots when we travel. It is an amazing way to beautifully capture our family's memories together. We love using Flytographer! They work with local photographers around the world, including the beautiful island of Oahu!
Tara from Flytographer took our photos at Kalama Beach in Kailua, and we love how they turned out. During our 60 minute session, she was able to capture a mix of posed and candid photos of us playing in the waves. We will forever treasure this memory!
Flytographer works with families, couples, solo travelers, and even large groups- so they are the perfect option for booking a photo shoot on the East Shore of Oahu! You can use my referral link for $25 off your first photo shoot!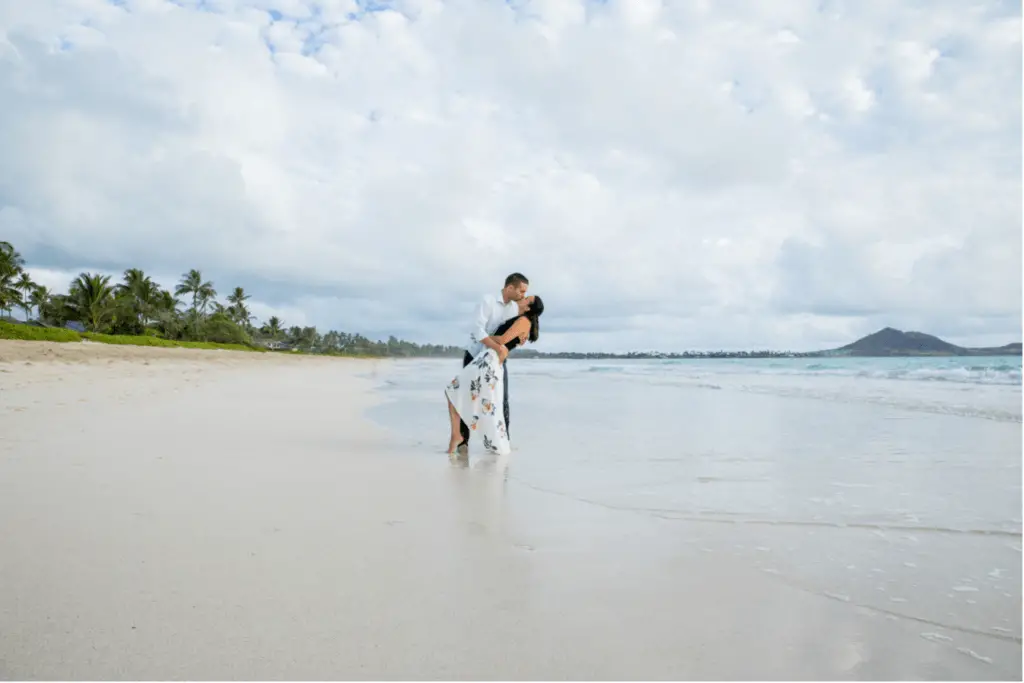 You might also be interested in: Beach Vacation Photo Shoot in Hawaii + $25 Flytographer Discount Code
Kualoa Ranch Jurassic Park Tours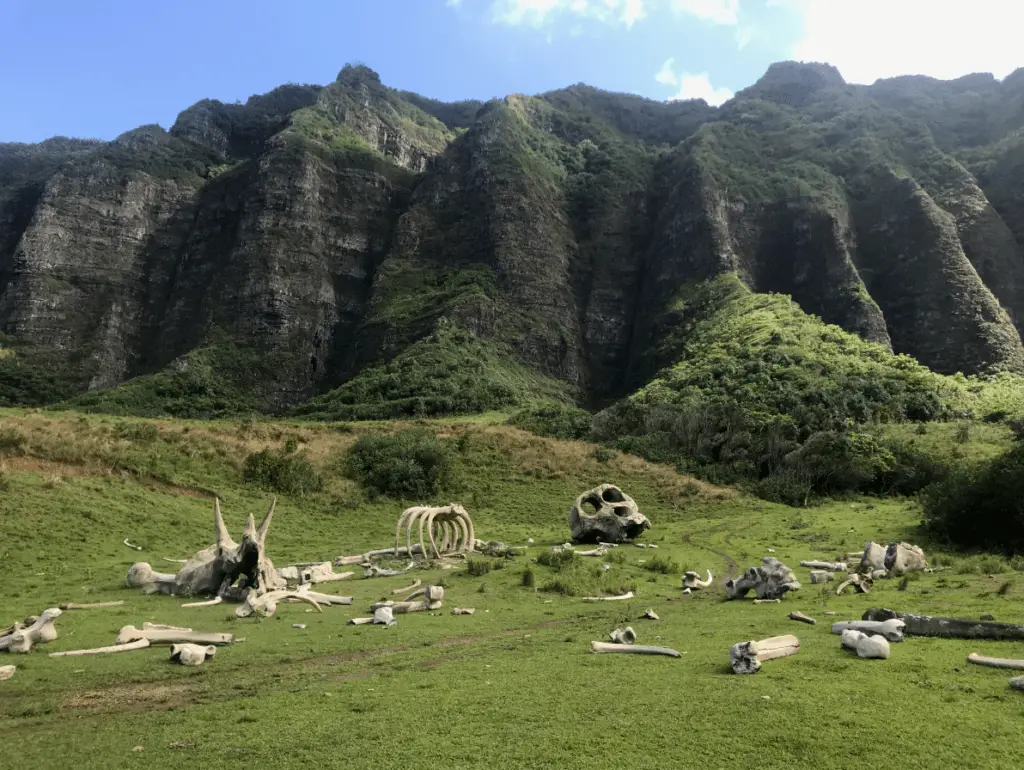 Kualoa Ranch – This is one of Oahu's most popular destinations! We opted to skip it on this last visit, only because we felt like we found other, more toddler-friendly activities to do as a family. That being said, we cannot wait to visit on a future trip to Oahu! It is best known for its gorgeous Jurassic Park filming locations. You can take a movie tour, off road expedition tour, zipline tour, catamaran tour, horseback tour, ATV raptor tour, and more! Here is quick photo of a fun Jurassic Park scene, thanks to my sister who who also traveled to Oahu this year! Her family of 4 loved it (including her 7 and 4 year old daughters)!
Makapu'u Lighthouse Trail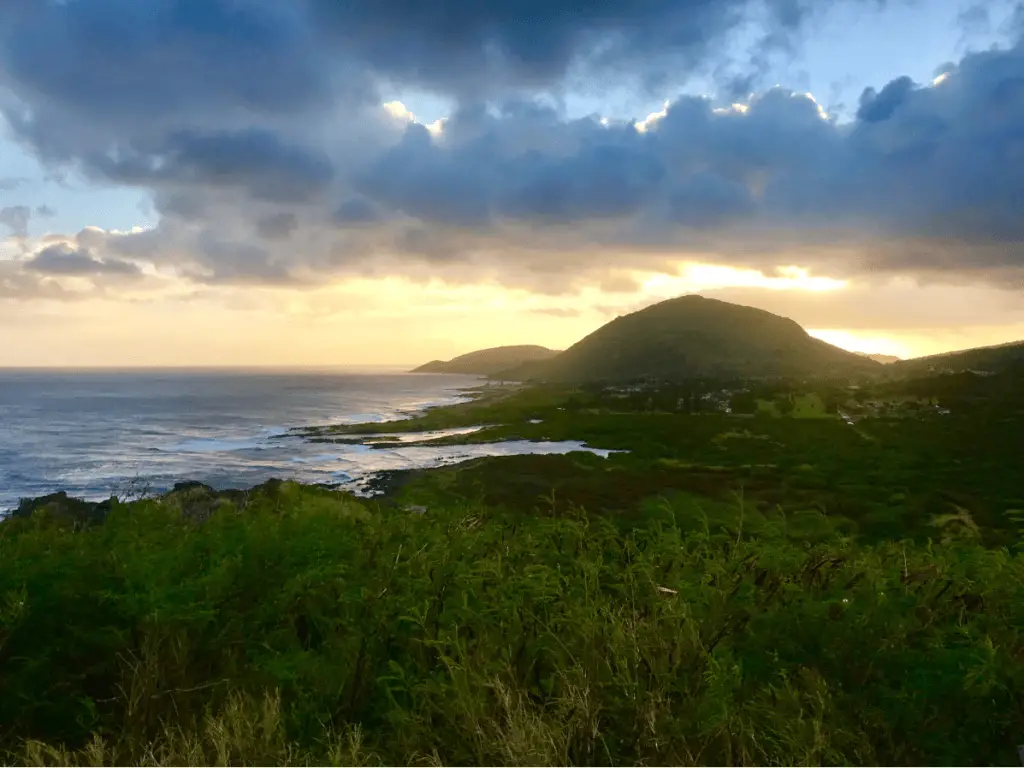 If you're looking for a lovely, stroller-friendly hike with stunning views, check out the hike to Makapu'u Lighthouse! We didn't make it to this one, only because we didn't have enough hours in our days to do it all. It is located on a dry part of Oahu (southeast), so it can be hot during the day. Sunrise is the most popular time of day for this trail. Here are couple photos, courtesy of my sister!
Lanikai Pillbox Hike
We actually planned to do this beautiful hike at sunrise on our first morning in Oahu but decided against it because our toddler needed a little bit of extra sleep. This 1.6 mile round-trip hike offers beautiful views of Lanikai Beach and is generally family-friendly (steep but do-able with little ones). Bring headlamps if you plan to do this hike an sunrise.
Check out this sunrise guided tour, if you prefer to hike with others!
Where to Eat on the East Shore (Windward), Oahu
Uahi Island Grill
Uahi Island Grill in Kailua is known for being fresh, local, and delicious. I loved the garlic shrimp and my husband enjoyed his kalua pork sandwich. They have a great outdoor bar area.
Whole Foods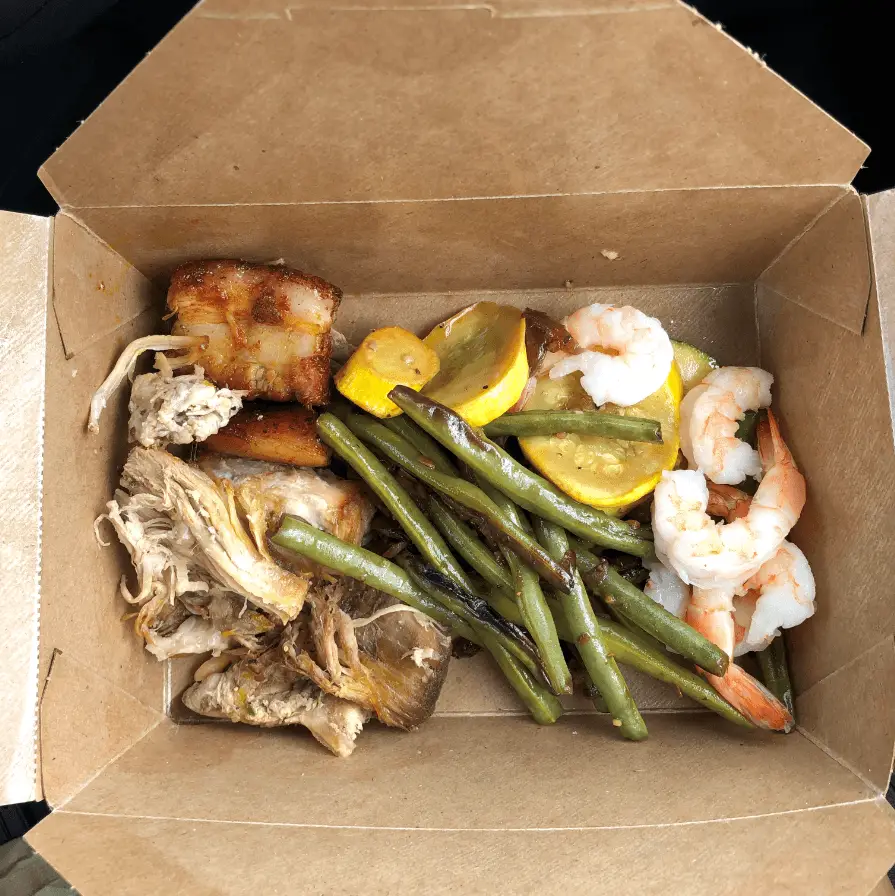 You might be thinking…isn't Whole Foods a grocery store? Yes! But if you've shopped at Whole Foods before, you know that they have awesome local, prepared food too! We loved eating at the Whole Foods in Kailua. They have several "restaurant-style options", a lovely hot bar, and a great cold salad bar. I love that Whole Foods always lists every ingredient, which is a must for those traveling with food allergies. Our family enjoyed everything from local flavorful fish to fresh grilled veggies to kalua pig. It is very reasonably priced when compared to eating out!
Quick Note: We loved eating at the Whole Foods in Kailua, but we also recommend the Whole Foods on Kamakee Street in Honolulu, if you're in that area. It is huge and has the largest hot bar selection that I've ever seen!
Bee & Tea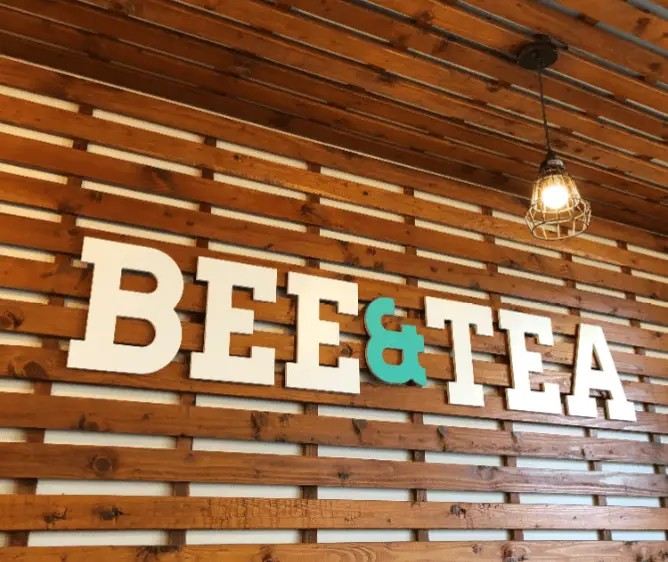 We came across Bee & Tea in Kailua by chance, and we are so glad that we did! They are known for their boba and acai bowls. I was immediately a fan because their acai is organic and fair trade! Our family loved our afternoon snack here. (And they were willing to make me an acai bowl without bananas, which is always hit or miss!)
Other Food Recommendations:
Nalu Health Bar & Cafe – Known for amazing acai! The only reason we didn't eat here was because they couldn't make me an acai bowl with bananas. Check them out if that isn't a problem for you!
Kailua's Farmer's Market – There are three every week: Thursdays from 9-10am and 5-7:30pm; Sundays from 8:30am to 12:30pm. It is a wonderful place to shop and grab something delicious to eat!
Where to Stay on the East Shore (Windward), Oahu
The East Shore of Oahu has several lovely options for accommodations. We chose to stay in Kailua because it was close to our favorite beaches (Lanikai and Kalama) and had numerous grocery and general shopping options (such as Whole Foods and Target).
We love staying in vacation homes when we travel. We love the flexibility of choosing amenities that are important to us, like a kitchen and laundry machines. We loved our beach cottage in Kailua! It was owned by a local and perfect for us in every way. It was just a short 5 minute walk to the beach and had everything that we needed. Click here to read the latest ordinance on short-term rentals on Oahu.

Here are a few other vacation home options on the East Shore:
If vacation homes aren't your thing and you prefer a hotel or traditional B&B, I highly recommend Expedia.com or Hotels.com for amazing deals!
I hope that you found this list of things to do on the East Shore (Windward) of Oahu helpful! We love Hawaii and believe that it's the prefect travel destination any time of year. The East Shore captured our hearts, and we cannot wait to return. I would love to hear about your favorite East Shore beaches and activities if you have been, and I would also love to hear about your plans, if you are currently planning your own trip! Mahalo!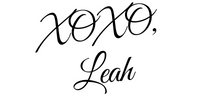 Pin for later: