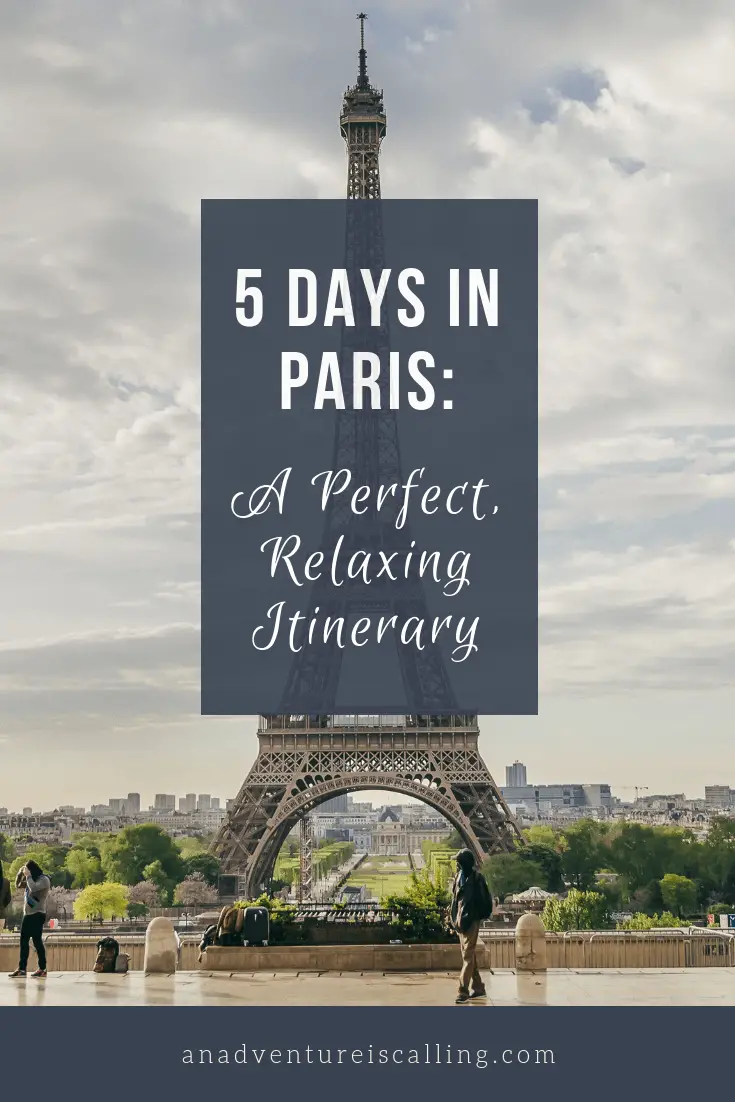 Are you considering a trip to Paris? I am so excited for you! We spent 5 days in Paris, and it is officially my favorite city. It has stolen my heart, and I'm dreaming the day that I can return!
We may earn money or products from the companies mentioned in this post. We only recommend products and services that we love!
My husband and I decided to visit Paris for our babymoon. We had about a week to travel in November, and we are so glad we decided on Paris. We decided to stay in the city the entire time (with the exception of a day trip to nearby Versailles), because I was 26 weeks pregnant and not feeling well.
We originally planned for 6 full days in Paris, but we missed our connecting flight and wound up spending 24 hours in Toronto, Canada. We had to move some items around on our itinerary, but we were able to see almost everything we originally planned for. Our trip turned out to be the perfect blend of excitement and relaxation- exactly what we were looking for.
Because I was pregnant, we took the trip slower than usual. We didn't pack our schedule full from dawn until midnight. We slowed down and slept in a few times, rested during the day as needed, and occasionally went to bed early. We enjoyed eating out (you can read about my top 10 places to each gluten-free in Paris here) and some comfy meals in our apartment, with a view of the sparking Eiffel Tower. You'll see that some days are more full than others. If you are traveling to Paris for a shorter time, check out these itineraries for 48 hours in Paris or 4 days in Paris.
Before I jump into our daily itinerary, here is an overview of the major locations we visited:
Palace of Versailles
Trocadéro
Sainte-Chapelle
Notre Dame de Paris
The Louvre
Tuileries Garden
Musée de l'Armée
Napoleon's Tomb
Musée de Cluny
Eiffel Tower
The Arc de Triomphe
Champs–Élysées
Place de la Concorde
5 Days in Paris: A Perfect, Relaxing Itinerary
Day 1: (Tuesday)
Palace of Versailles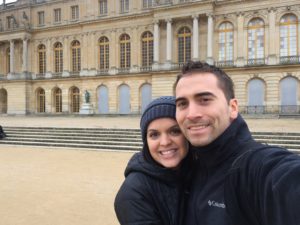 We spent the entire day at the Palace of Versailles, and it was beautiful. We enjoyed breakfast at a nearby café before enjoying the palace and its grounds. Because we traveled in November, we didn't have to wait in any lines. We picked up 4- day Paris museum passes and then took our time enjoying the palace.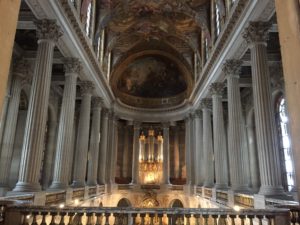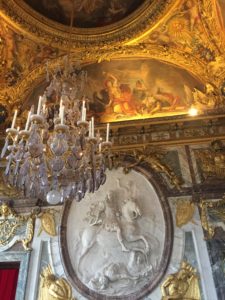 I had dreamed of seeing the Hall of Mirrors for years, and it was just as breathtaking as I expected. As a history teacher who has taught about the major events that have taken place in this gallery, I was ecstatic to finally see it in person. It was more crowded than any other place on the grounds, but still comfortable and worth it (if you've been to the Hall of Mirrors during its busy season, or have seen photos of it, then you know the crowd below is nothing!).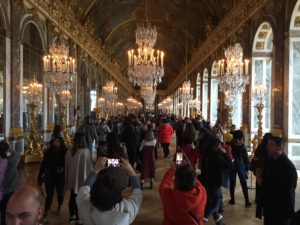 Then we spent a couple of hours enjoying the grounds. We loved the fall colors and the peaceful, cool air. We would have loved to have rented a paddle boat, but unfortunately, the boathouse was closed to the public for the season (one of the few downsides to traveling there in the fall).
Here are a few highly recommended tours of Versailles: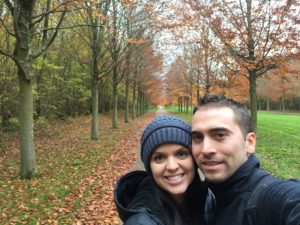 Day 2: (Wednesday)
Trocadéro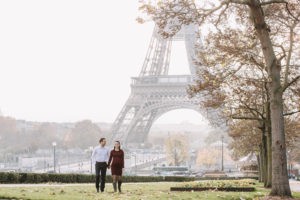 We met up with Kirill from Flytographer for our maternity photo shoot. This was definitely a highlight of our trip. He was able to perfectly capture our love for each other and our growing baby, as well as the beauty of Paris in the fall. We loved visiting this popular tourist spot while it was almost completely empty (with just a handful of other photo shoots going on near us). We walked the grounds and then around the Place du Trocadéro as part of our photo shoot. When we were finished, we warmed up at a nearby café with espressos (for my husband) and hot chocolate (for me). (If you're considering booking a photo shoot on your next vacation, I have a blog post about why you should consider Flytographer.)
Interested in booking your own photo shoot in Paris? Use my referral link to receive $25 off your first photo shoot with Flytographer!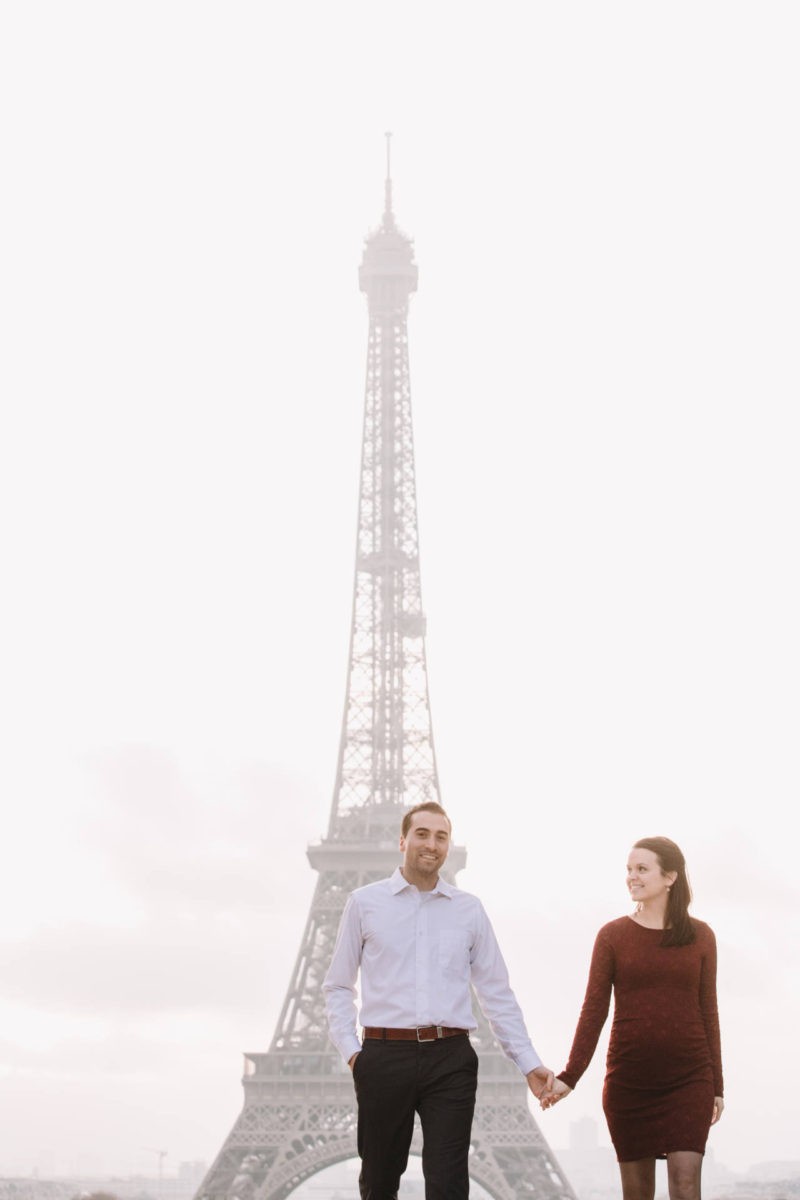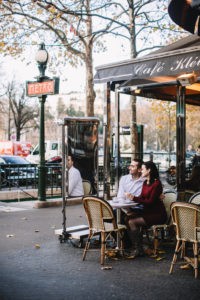 Sainte-Chapelle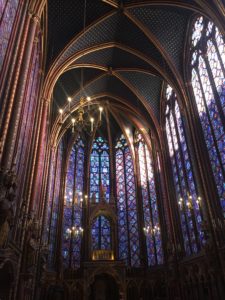 After returning to our hotel to change into warmer, more comfortable clothes, we headed to Sainte-Chapelle. It was gorgeous. We had to wait in a very quick security line before heading in. I was pleasantly surprised at how small it was. So many people skip this beautiful chapel, but I highly recommend adding it to your itinerary if at all possible.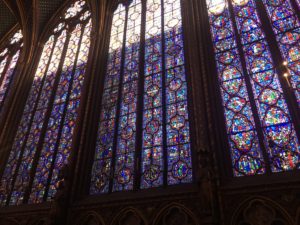 Notre Dame de Paris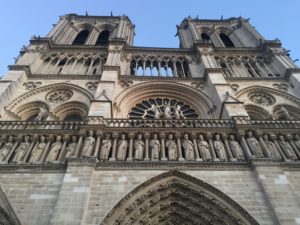 Notre Dame is one of the most popular destination in Paris for a reason. It's breath-taking! We enjoyed walking around the outside before entering. At this point in the day I was pretty tired, so we enjoyed sitting on the Cathedral pew for awhile while the organ was getting tuned. Then we took our time walking around the inside and soaking up the history.
Note: As you likely know, Notre Dame experienced a devastating fire in April 2019 and is currently closed. You can check their official website for updates.
Day 3: (Thursday)
Park Hyatt Paris-Vendôme & the Tuileries Garden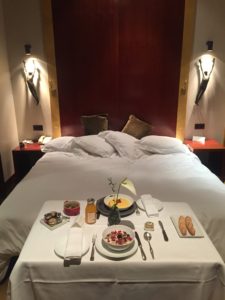 I had woken up with extra morning sickness that morning, so we took it easy and spent several hours relaxing in our hotel. It was the USA's Thanksgiving holiday, so once I felt well enough to eat, we celebrated with room service at the Park Hyatt Paris-Vendôme. (Note: If you travel to Paris for Thanksgiving, you can enjoy a traditional Thanksgiving meal at several restaurants throughout the city (such as Breakfast in America). We chose not to do this, but it is a great option if you do not want to skip the celebration!) Then we enjoyed the walk through the Tuileries Garden.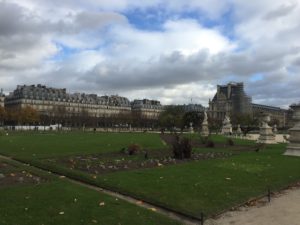 The Louvre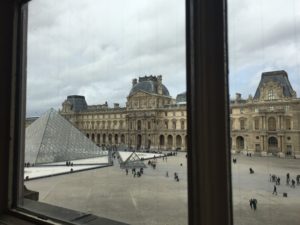 We spent a majority of the day at the Louvre. The Louvre is, of course, a must-see in Paris. It is huge, and you could easily spend an entire week there. We focused our attention on the highlights, including the Mona Lisa (of course!), Hammurabi's Code (my history teacher's heart nearly exploded with happiness), Venus de Milo, Winged Victory of Samothrace, the Coronation of Napoleon, and Liberty Leading the People.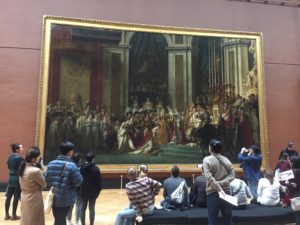 I highly recommend visiting the Louvre grounds at night. Enter from the backside to enjoy the courtyard and then head to the pyramid. It's beautiful!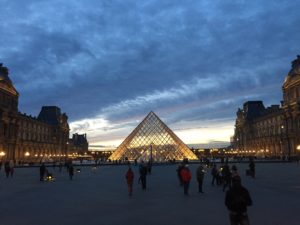 That evening, we moved from our hotel to our apartment. We enjoyed our new little neighborhood and view of the Eiffel Tower. We also had our first home-cooked meal of the trip (wonderful when you're traveling with food allergies!).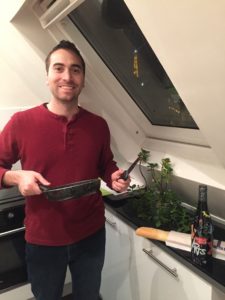 Day 4: (Friday)
Musée de l'Armée & Napoleon's Tomb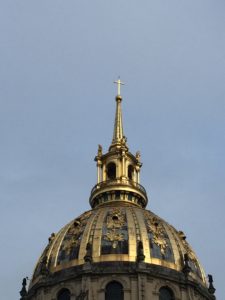 If you're interested at all in military history, you should definitely add this national military museum to your itinerary. We focused our attention of the WWI and WWII exhibits. It was so fun to read about these wars from the French perspective.
Again, if you're interested in history, you do not want to miss Napoleon's Tomb. His tomb is huge and beautiful – very few leaders have this set-up.
Musée de Cluny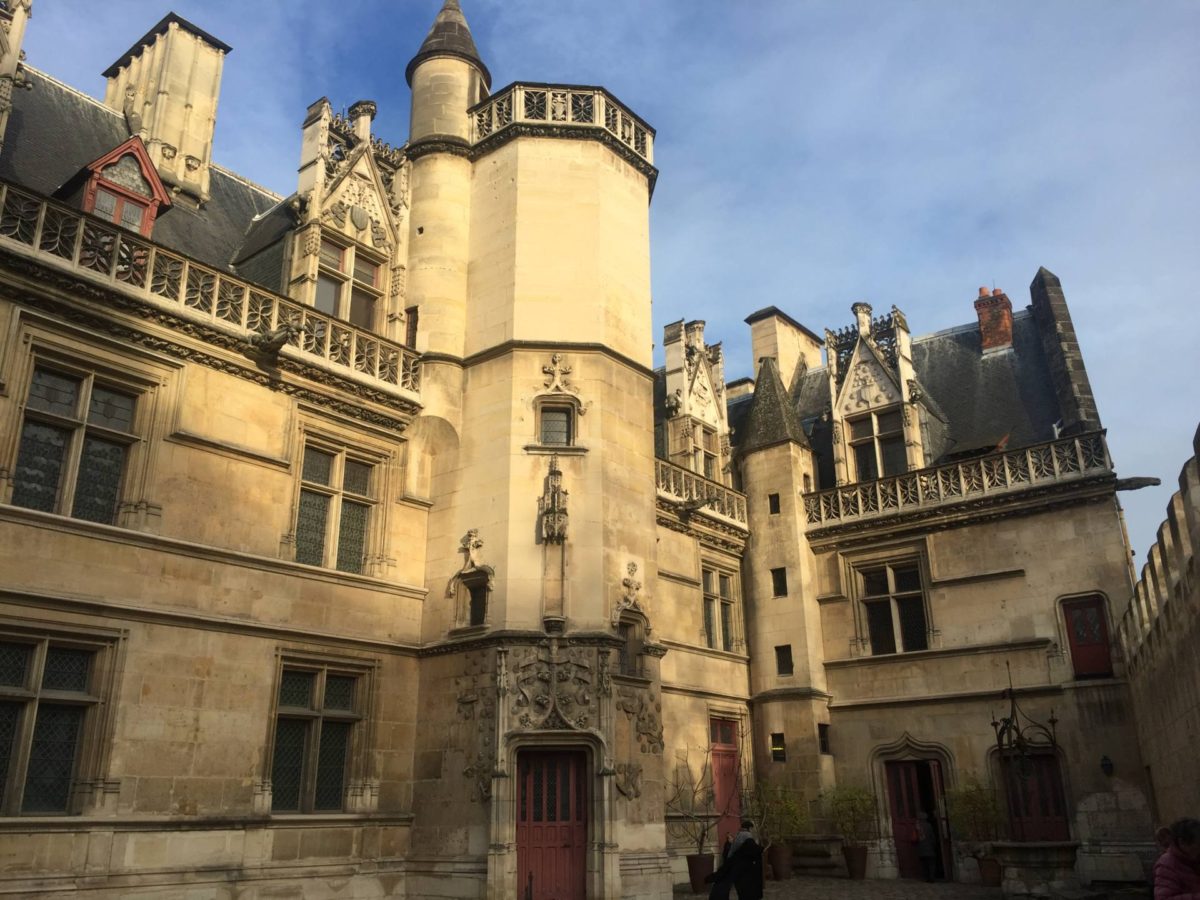 We ended our sight-seeing day at the Musée de Cluny, another destination that many tourists skip over. We both loved it, and it was one of my husband's favorites. As a history buff, it was fascinating to see all of the artifacts from Paris' medieval days. The museum is somewhat small and was not crowded at all.
Fun Tip: Consider booking a private tour Sainte Chapelle, the Conciergerie, and Musée de Cluny through the Latin Quarter for a behind-the-scenes look at the beautiful city.
Day 5: (Saturday)
Eiffel Tower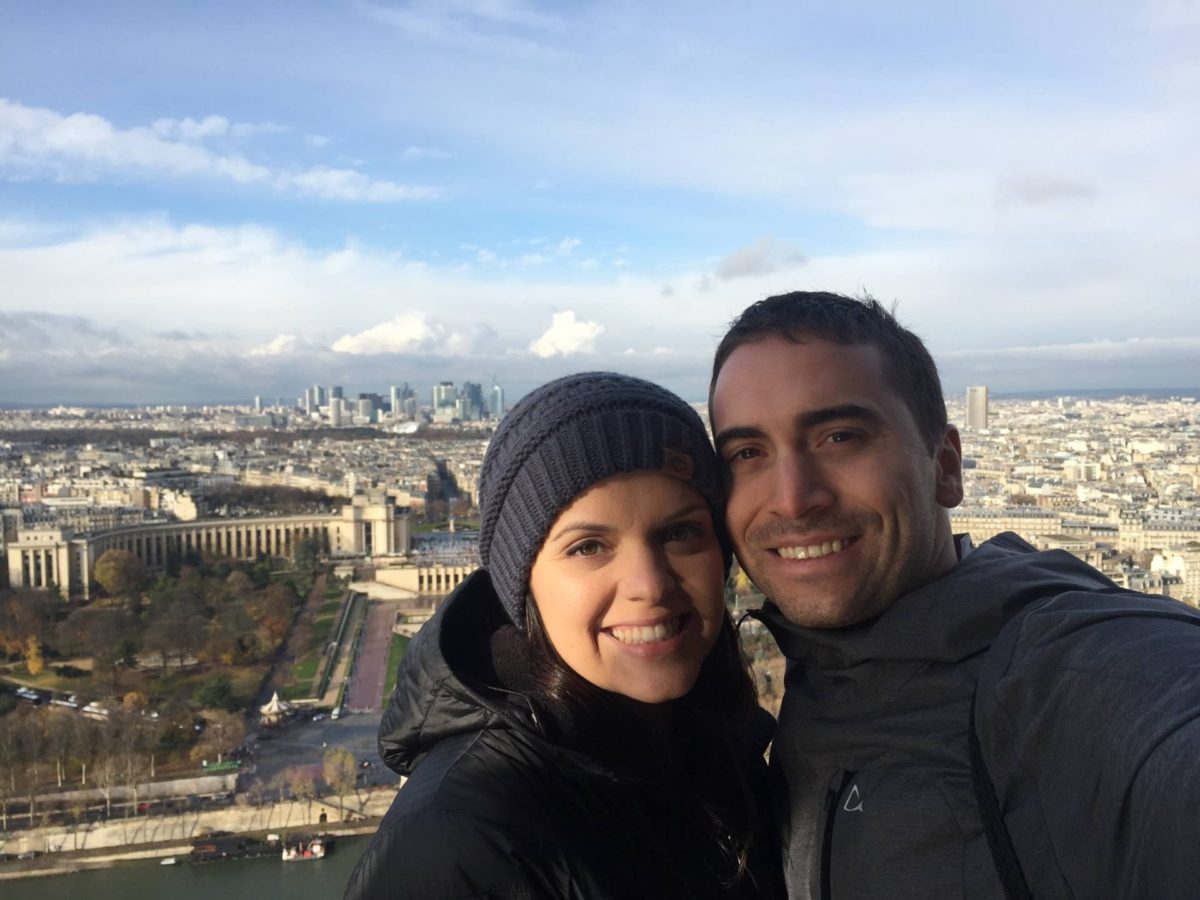 We woke up to rain (something we had prepared for but had not experience yet on our trip). Of course this was the day we had planned to go up into the Eiffel Tower, but we didn't let it stop us. We opted to take the elevator to the second level (if I hadn't been tired and pregnant, we probably would have taken the stairs). The wind and rain died down by the time we got on the elevator, and we enjoyed the most spectacular views of Paris.
This turned out to be one of our favorite experiences in Paris. We are so glad that we opted to do this, despite the chilly weather and lines (really, the only lengthy lines we had to wait in on our trip at all).
The Arc de Triomphe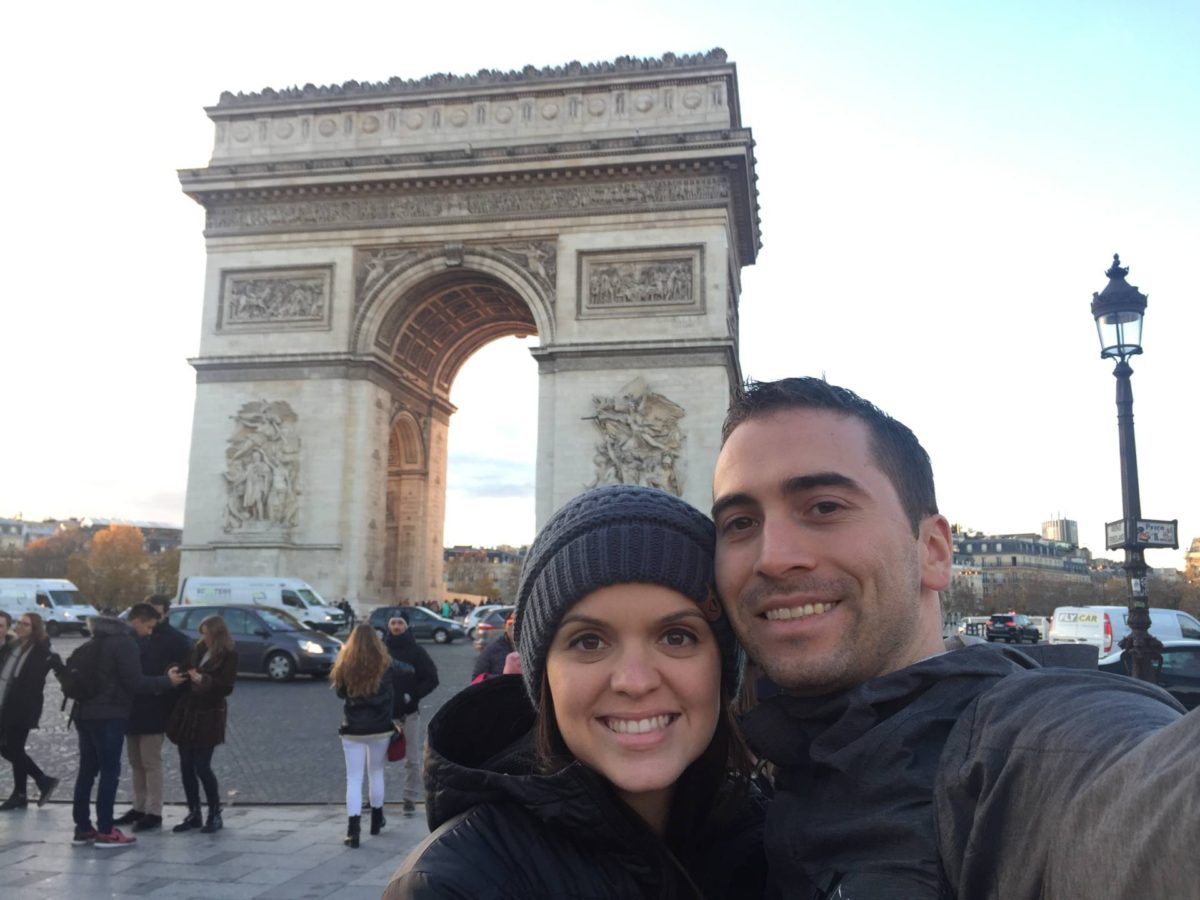 We headed to the Arc de Triomphe, which we loved. We opted not to go to the top, since we had enjoyed the views from the Eiffel Tower earlier that day (Note: there were long lines to go to the top). We had seen it several times in passing at this point, but we finally took the time to sit underneath the historic monument and enjoy its beauty.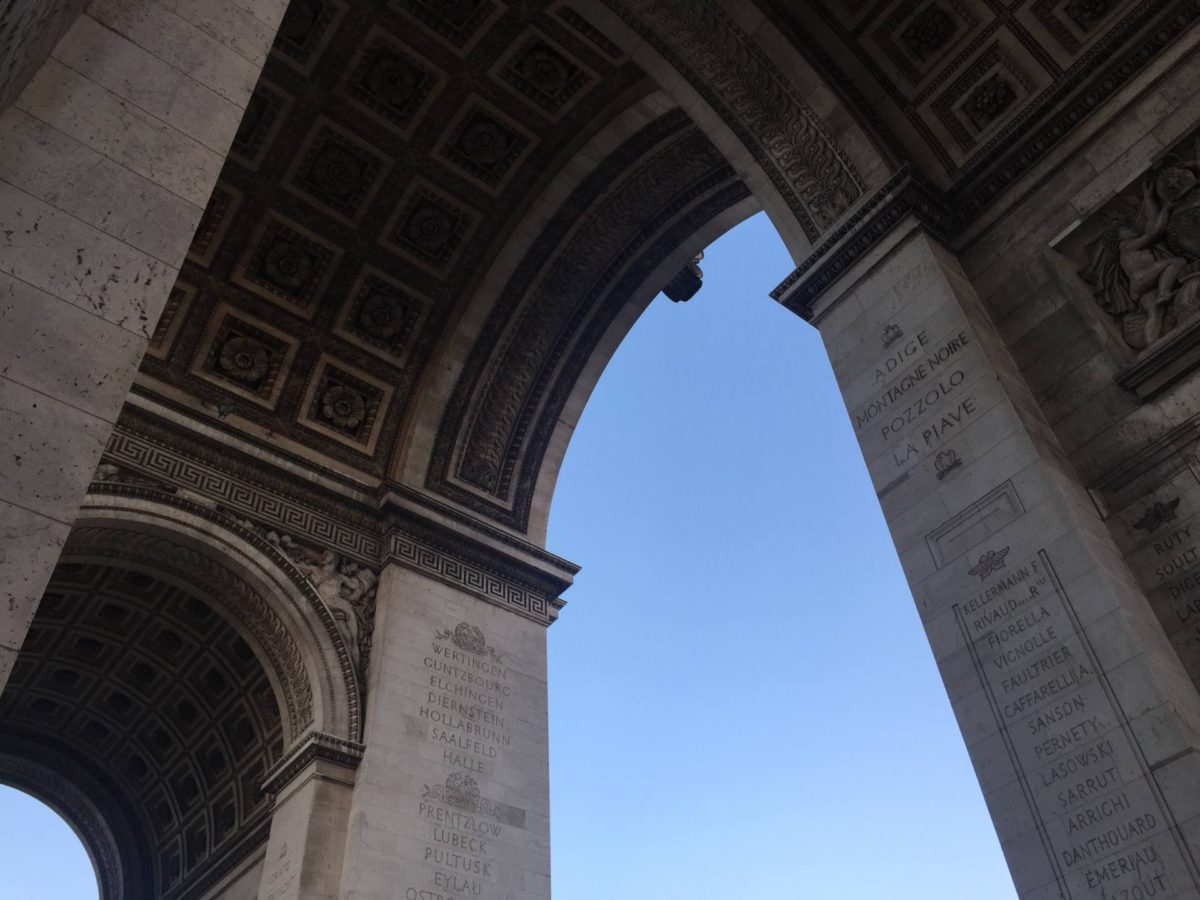 Champs–Élysées and Place de la Concorde
We walked down the Avenue des Champs–Élysées. We stopped in a few shops and shopped for our baby. We walked until we reached the Place de la Concorde. It's a quick stop, but something a history buff would want to add to their itinerary.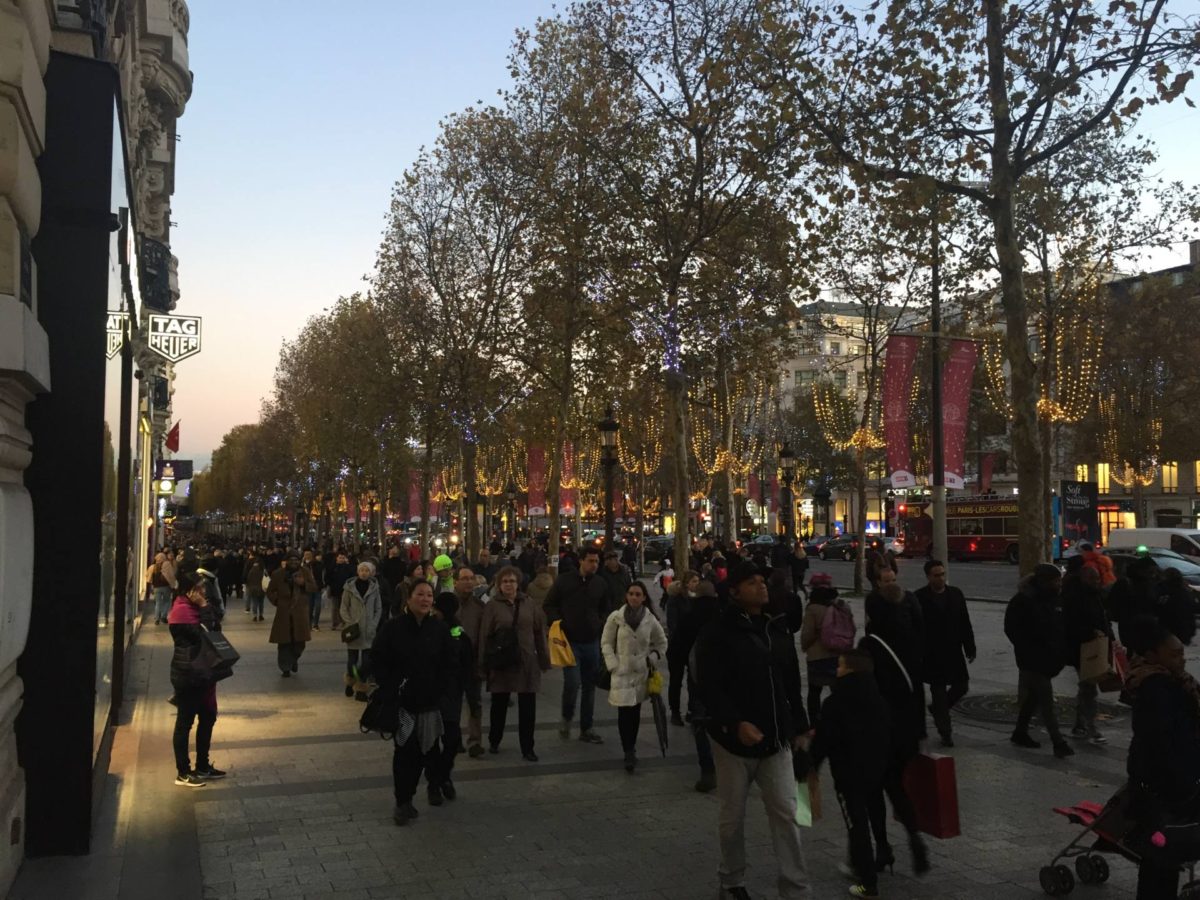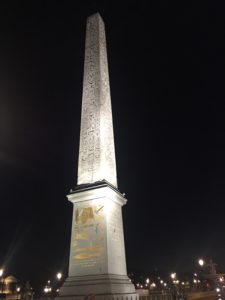 We obviously loved our trip to Paris and cannot wait to return. I love reading through itineraries and tips, so if you have any travel advice or a blog post to share on Paris, please post it in the comments below!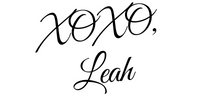 Pin for later: