Looking for the best travel gifts for the kids and toddlers in your life? Sometimes shopping for gifts can be a struggle, so I'm happy to help out! Whether it is a Christmas gift, birthday gift, or a gift for another special occasion, I am excited to share some of my top picks for the kids and toddlers in your life who love to travel. Look no further for ideas related to travel gear, games, activities, books, toys, and experience gifts. You can check out more travel gift guides here.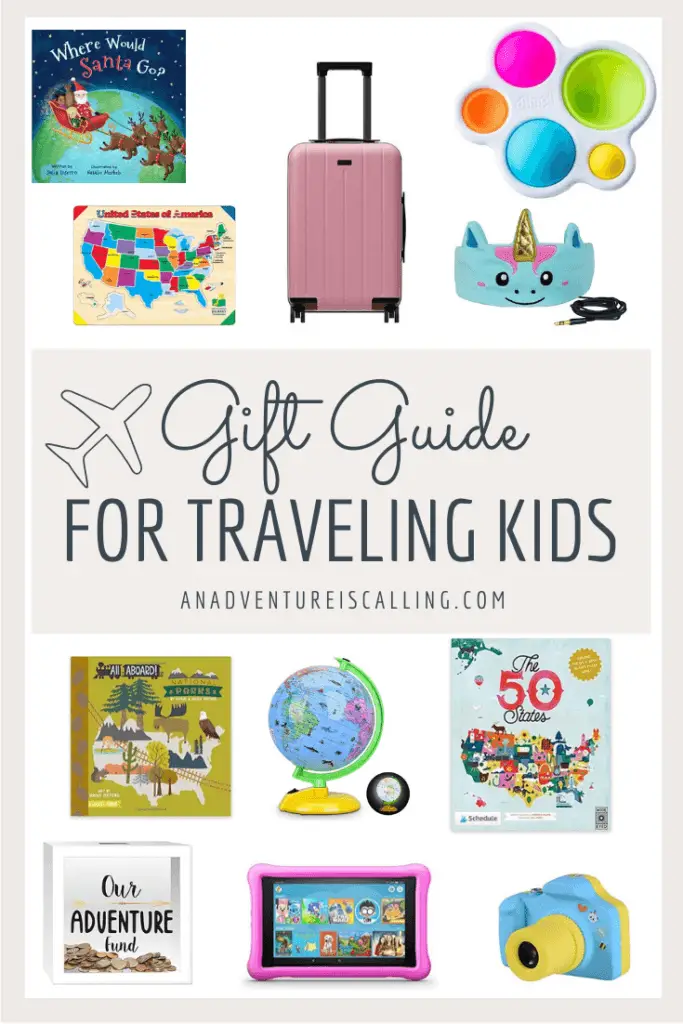 We may earn money or products from the companies mentioned in this post. We only recommend products and services that we love!
Travel Gifts for Kids and Toddlers in 2019
Travel Games, Activities, and Electronics for Kids and Toddlers
Travel Journal – Travel journals make great gifts for kids who love to document their journeys. There are several options out there, including this one that gives a lot of writing prompts  and this one that offers a lot of travel activities. Older children might enjoy a more traditional notebook, personalized with their name.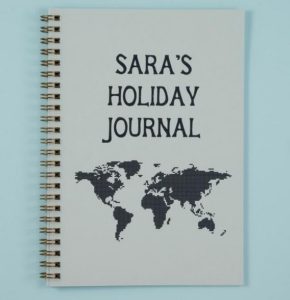 Digital Camera – Kids often love to take photos! This one is inexpensive and perfect for children and this one is great for little toddler hands.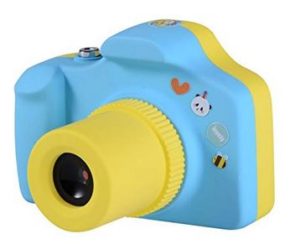 Binoculars – For kids who love outdoor adventures, binoculars are a must! This pair is high resolution and perfect for bird watching!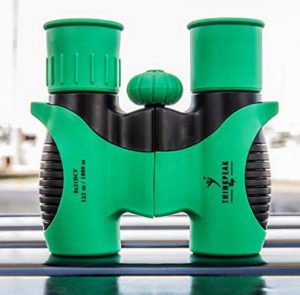 Water Wow Books – Melissa & Doug makes these incredible Water Wow! Books that are perfect for toddlers! Kids and toddlers can color the books over and over with little water pens. They are mess-free and reusable, making them the perfect travel activity. They have several options ranging from farm animals to letters to numbers.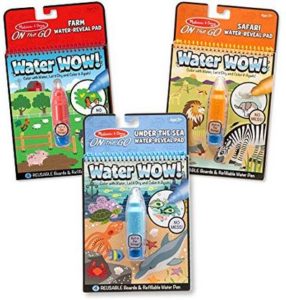 Melissa and Doug Puffy Stickers – My toddler is currently loving the Puffy Sticker Sets by Melissa & Doug. They are reusable, so she can use the stickers again and again.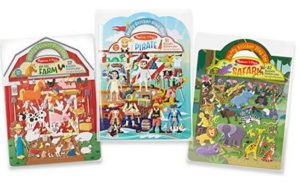 Wipe Clean Books – These activity books by  use a small dry erase marker and wipe clean. They are another reusable option that kids can use again and again.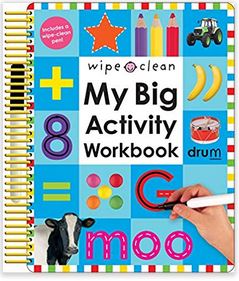 Christmas Around the World Mini Book – If you're looking for a fun gift to give at Christmas, consider this adorable Christmas Around the World Mini Book. Once you purchase it, you can download it immediately and print it at home. Kids will learn about Christmas traditions around the world, and they can color the pages on their own.  Pair it with a small set of eco-friendly crayons, and it makes a great travel-day gift during the holiday season.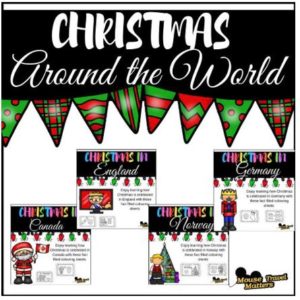 Buckle Toys – Buckle toys are a must for our toddler when we travel. She fell in love with buckles by age 1, so buckle toys keep her occupied on long travel days. Our favorites are the Buckle Buster toys and this soft activity board.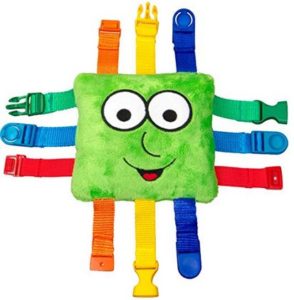 Dimpl Toy – Another favorite of ours is the Dimpl Toy. It has soft silicone bubbles for little hands to push (or "pop") back and forth. It's a great toy for babies that lasts into toddler-hood (our daughter's older cousins even enjoy playing with it)!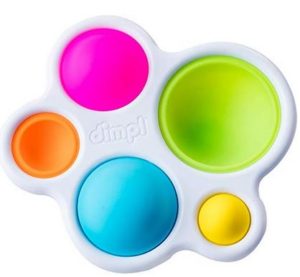 Travel-Sized Games – Small games are great for keeping kids occupied on travel days. Monopoly Deal, Uno, and Connect 4 are all classic options.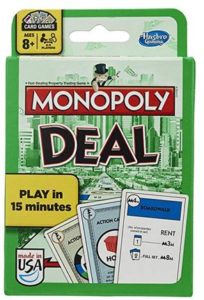 Tablet – If you're interested in buying a tablet, the Amazon Fire HD 8 Tablet is a great option for kids. It comes with cases in fun colors, allows for parent controls, and is perfect for travel days.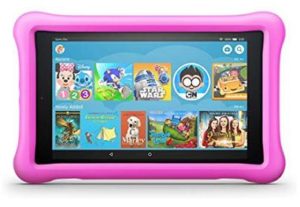 Headphones – Headphones are must for travelers of all ages! These fleece, wrap-around headphones are comfortable for kids and come in fun animal styles. If you prefer traditional headphones, our toddler uses these and loves them!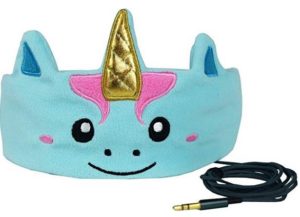 You might also be interested in: Stocking Stuffers for Travelers
Travel Books for Kids and Toddlers
Where Would Santa Go? – If you are looking for a fun, Christmas-themed book that will teach kids more about the world, this is an excellent choice! Join Santa as he takes two children on a Christmas Even adventure to destinations like Egypt and Antarctica. You can also grab a free Santa countdown calendar and activity book on the author's website!
City Trails by Lonely Planet – These fun books teach kids fun facts and stories about major cities around the world. Check out their books on Paris, Tokyo, Rome, Washington (DC), and London. They have books for other cities too!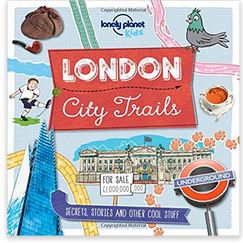 All Aboard! Board Books – Our toddler loves these books by BabyLit®. Using adorable images, little ones are taught about popular destinations around the world, including U.S. National Parks, California, London, and New York City.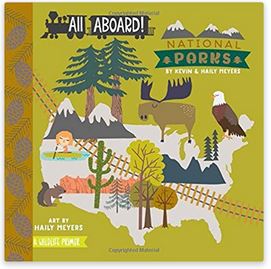 Atlas – Kids who love learning about the world and studying maps will love a kids atlas. National Geographic makes several great ones, including this one about the United States and this one about the World.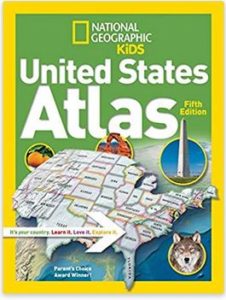 Fact Books – Similar to atlases, fact books are a great way to both prepare kids for upcoming travels and keep them occupied on long travel travels. Here are a few fact book options for traveling around the United States: Explore the U.S.A. with 50 Fact-Filled Maps, Explore America's Cities with 50 Fact-Filled Maps, and Celebrate the People, Places, and Food of the U.S.A!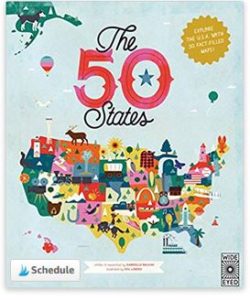 You might also be interested in: What to Pack in a Toddler's Carry-On
Travel Gear for Kids and Toddlers
Luggage – Packing and traveling is more fun when kids have their own, fun luggage that they can take ownership of! Our family loves the Chester Minima Spinner Suitcase. While it isn't designed specifically for children, it comes in super fun colors (like pink and sky blue) and is perfectly lightweight for kids to use (just 7 lbs). You can read more about these spinner suitcases in this post: Minimalist Carry-On Luggage | Chester Minima Spinner Suitcase Review. If you prefer luggage is specifically designed for kids, Skip Hop makes fun suitcases on wheels that look like animals.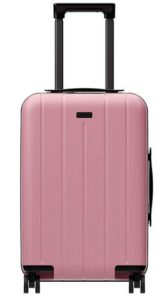 Backpack – Every kid loves to carry their own backpack to fill with travel snacks and activities. Fjällräven makes wonderful, sustainable bags in both regular (classic) and mini sizes.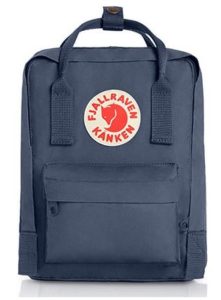 Luggage Tags – Luggage tags are a must for frequent travelers, and there so many cute options out there for kids. If you would like to have them personalized with their name, these adorable airplane ones are hard to beat. You can also go with rainbows or Legos! If you are looking for something simple that kids can fill in themselves, these cat ones, these dinosaur ones, and these emoji ones are adorable.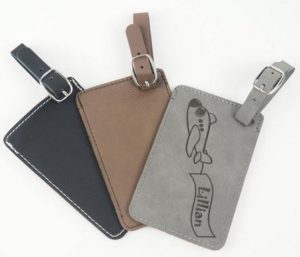 You might also be interested in: The Best Travel Strollers
Gifts to Inspire Travel at Home for Kids and Toddlers
Globe – Globes are an excellent way for kids to learn more about the world while they are at home. This illuminated globe is colorful and easy-to-read, and this app-based globe allows kids to learn more about regions by scanning the photos on the globe.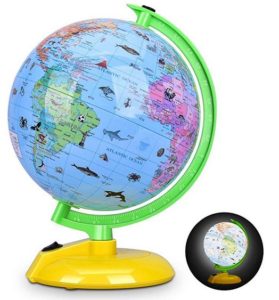 Scratch Off Maps – These fun maps are meant to be personalized over time! Kids can scratch off the places they've been. They are beautiful when displayed on the wall too! There are several options out there, but this one is colorful and comes with both a world map and USA map! This USA map comes with little flags, and you can personalize this world map with the child's name before ordering!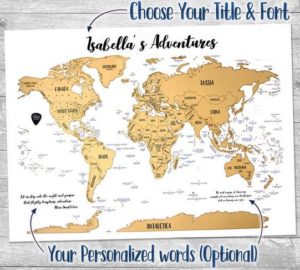 Place Mats – Looking for a fun way to encourage learning in a simple way? Place mats are such a fun way to encourage kids to learn as they eat. This double-sided placemat features a world map on one side and a map of the USA on the other.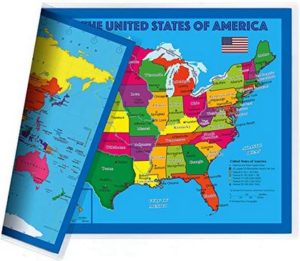 Map Rugs – Help kids add a little adventure flair to their bedroom or playroom by giving them a stylish map rug. These rugs are another great way to help kids learn about the world. This one will help kids learn their continents, oceans, and where native animals live.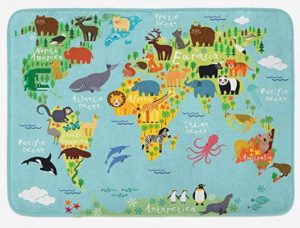 Puzzles – My toddler is currently obsessed with puzzles, which is great for development. A wipe-clean world map puzzle or a U.S.A. map puzzle are both fun options.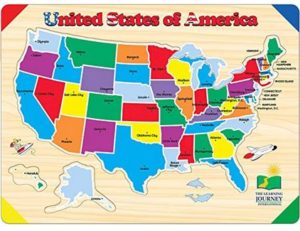 Adventure Fund – Encourage kids to be a part of the saving aspect of travel with a cute adventure or travel fund bank.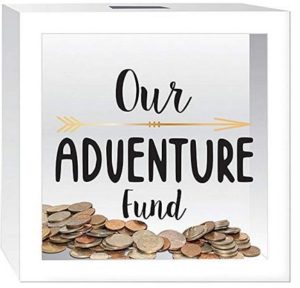 You might also be interested in: The Ultimate Gift Guide for Travelers
Experience Gifts for Kids and Toddlers
National Parks Pass – For kids who love adventure, a national parks pass is a fun option that they can enjoy for an entire year. You can purchase U.S. National Parks passes online here.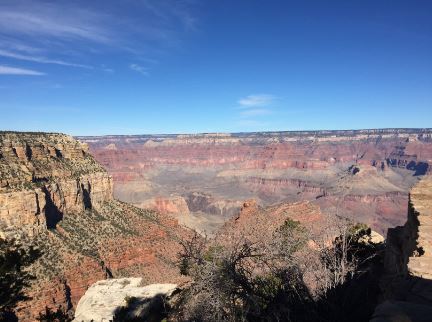 Amusement Park Tickets (or Annual Passes) –  Most kids love visiting amusements parks, so tickets for the day or an annual pass (if they live nearby) are fun experience gifts. Disney World is always a popular option!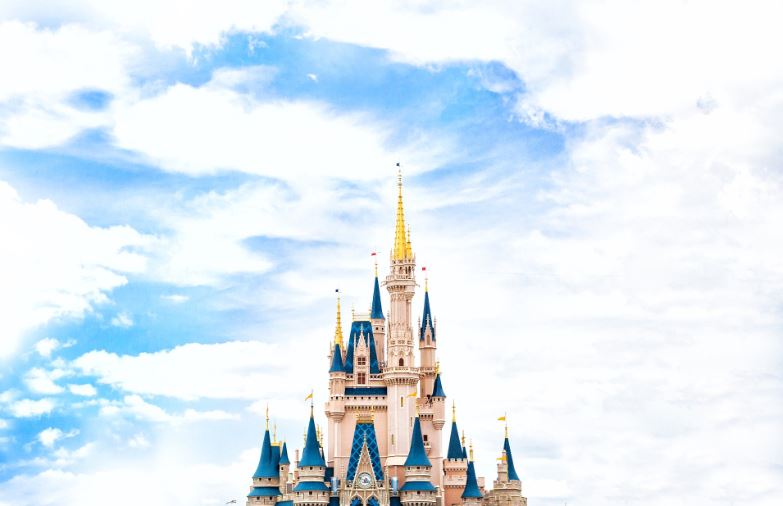 Travel Activity – Airbnb experiences offers a wide range of fun travel activities. These are great options for kids who really want to explore the local culture while they travel. Consider a cooking class for families in Bangkok,  family treasure hunt in Venice, or family ski lessons in Spain if you're looking for inspiration.
You might also be interested in: 20 Baby Registry Ideas for Traveling Families
I hope that you enjoyed browsing through my list of ideas for travel gifts for kids and toddlers. I would love to hear from you! What travel gifts do you love?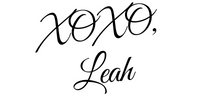 Pin for later: