The holidays are right around the corner, and with numerous other gift-giving opportunities throughout the year, I am excited to share my favorite picks for sustainable, eco-friendly, and minimalist travel gifts. More people are traveling the world than ever before, which is amazing, but we are creating more waste than ever before as a result. This gift guide is filled with simple ideas that will help reduce waste, save money over time, and help our beautiful planet. As a minimalist, practical gifts are my go-to, and I hope you find some gift inspiration for the travelers in your life!
Looking for more inspiration? You can find our complete list of gift guides for travelers here!
We may earn money or products from the companies mentioned in this post. We only recommend products and services that we love!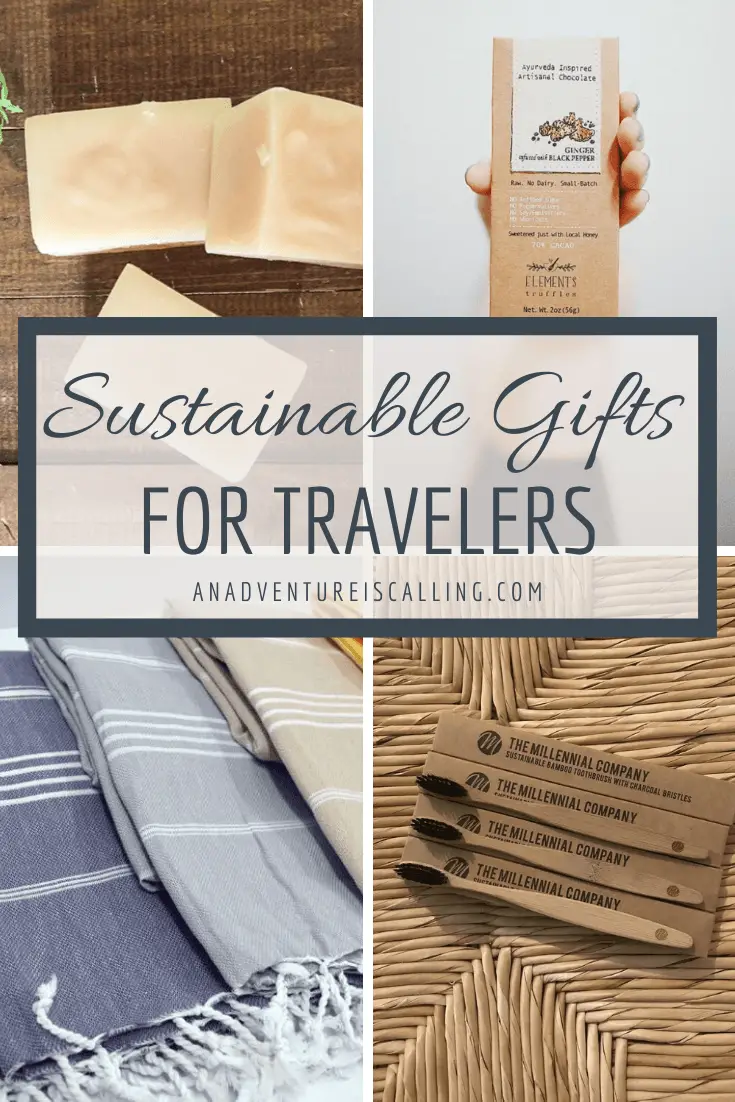 Sustainable, Eco-Friendly, Minimalist Travel Gifts
Personalized Travel Notebooks
Although we live in the age of technology, many travelers still enjoy using journals to plan their adventures, note their itineraries, jot down special memories, and write down reminders. These vegan travel journals make excellent sustainable gifts for travelers who love documenting their travels on paper. Unlike many traditional notebooks, these do not contain materials that will merely add to a landfill. Made from natural cork (which can be composted!), these travel journals can be personalized with your favorite traveler's name via laser printing.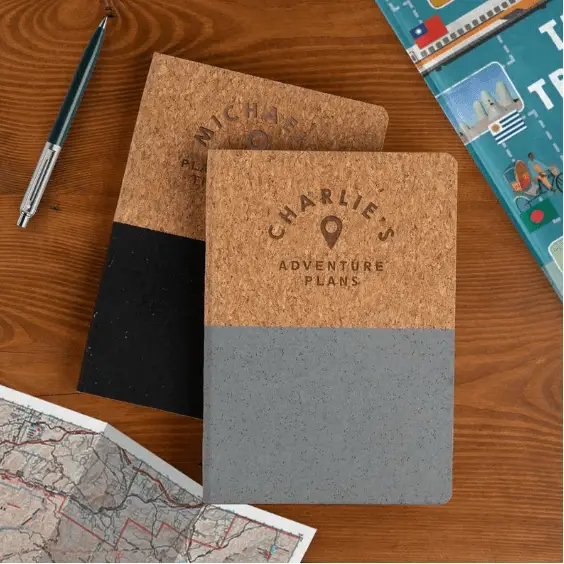 You might also be interested in: Personalized Gifts for Travelers
Reusable Utensils
Plastic products became popular in the 1960s, and it is believed that it'll take 1,000+ years for plastic products to break down. Horrifying…right?! I'm not okay with that (or the toxins found in plastic), and we have tried to remove a lot of plastic from our lives. Plastic utensils are popular in restaurants, bakeries, and coffee shops for take-away or to-go options. Carrying around reusable utensils will remove the need for those plastic utensils. These bamboo utensils come in an organic cloth case (choose from four fabrics), making them super easy to travel with. The set includes a fork, knife, spoon, a straw, and a straw cleaner- so your favorite traveler will have what they need, wherever they go!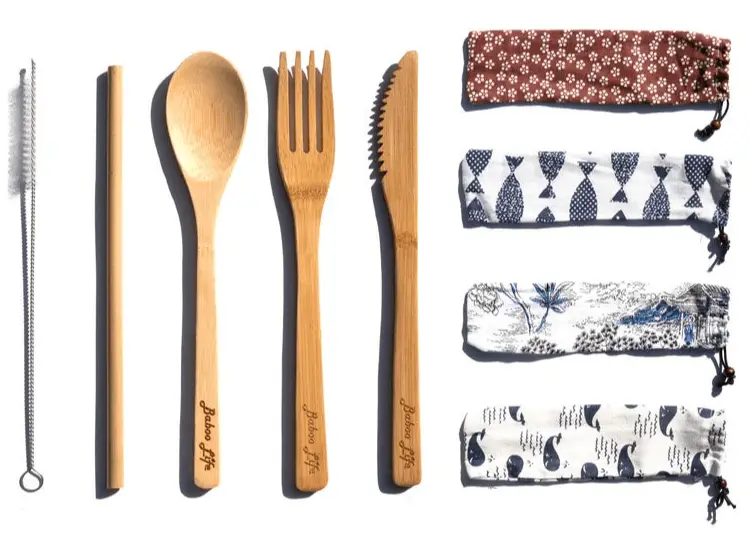 This titanium option is another great one for travelers. My husband and I each have one that we were given as wedding gifts, and we use them all the time. It's a fork, knife, and spoon – all in one! We travel with them and even store them in our car when we are home so that we can use them on local picnics and when we get food to-go. Titanium is incredibly durable and lightweight, making it easy to travel with (and even backpack with)!
You might also be interested in: Souvenir Ideas for Minimalists
Reusable Water Bottles
Speaking of plastic… water bottles are some of the worst offenders, so reusable water bottles are a great way to make a difference. Hydro Flask has been our family's go-to for years- even our toddler has a little one of her own. They come in all shapes, sizes, and colors, do you'll have no problem finding one that fits your favorite traveler's style. It is becoming more and more popular for airports around the world to offer free, purified water-filling stations in their terminals, so these water bottles can be carried on flights as well!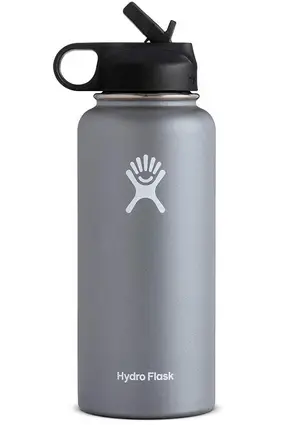 These bottles keep drinks cold up to 24 hours and hot up to 12 hours, making them perfect for cold water, hot coffee, and any other drink throughout the day!
Reusable Straws
Plastic straws are also major offenders when it comes to polluting our oceans. Cities around the world are banning their use in effort to save our oceans (yay!), but the alternative paper straw options are upsetting a lot of people. They just don't work! The solution? Carry your own re-usable straws! These stainless steel straws are rust-proof, scratch-proof, and easy to clean. They don't have a metal aftertaste at all. They come in a great linen bag with a cleaning brush, making them easy to travel with. You can use code PLASTICFREE for 15% off!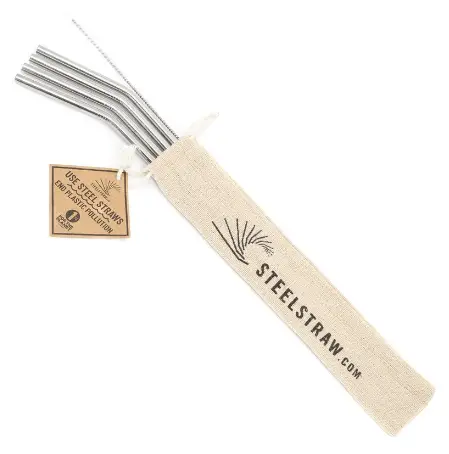 Consider your favorite traveler and their preferences. If you don't think they'll like using a stainless steel straw, consider a silicone straw. These straws by GoSili come in a handy little travel case and are non-toxic and eco-friendly. Even if a restaurant/shop offers a plastic straw, it is freeing to be able to decline it. Every little bit helps!
You might also be interested in: Stocking Stuffers for Travelers
Bamboo Toothbrushes
Since we know that plastic will not break down during our lifetime…take a minute to try to count how many plastic toothbrushes you have used over the years. Yikes! Once I thought about this, I knew that I needed to find an alternative. These bamboo toothbrushes have charcoal bristles, are biodegradable, and cleans teeth just as well as a traditional toothbrush (maybe better?). Travelers who are seeking to take a more sustainable, eco-friendly approach to their journeys will appreciate these alternatives!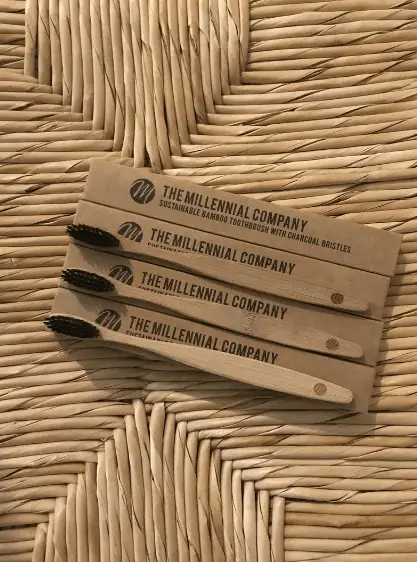 Keep in mind that not all bamboo toothbrushes are created equal! Some have plastic bristles, so keep en eye out for that, if avoiding all plastic is important to your favorite traveler.
Turkish Towels
I recently bought my first Turkish Towel for our family trip to Oahu, and I fell in love! Now, I've never loved a beach towel before, but things change! These handmade, cotton towels are perfect for travelers because they pack down small (they are very thin), dry very quickly, and work just as well (I would argue better) than traditional towels. I will never use a traditional towel again. On Oahu, our towel took up very little space in our beach bag, dried quickly, and was easy to shake sand loose from it. They can be used as a traditional shower towel too and will not take up valuable space in your favorite traveler's luggage.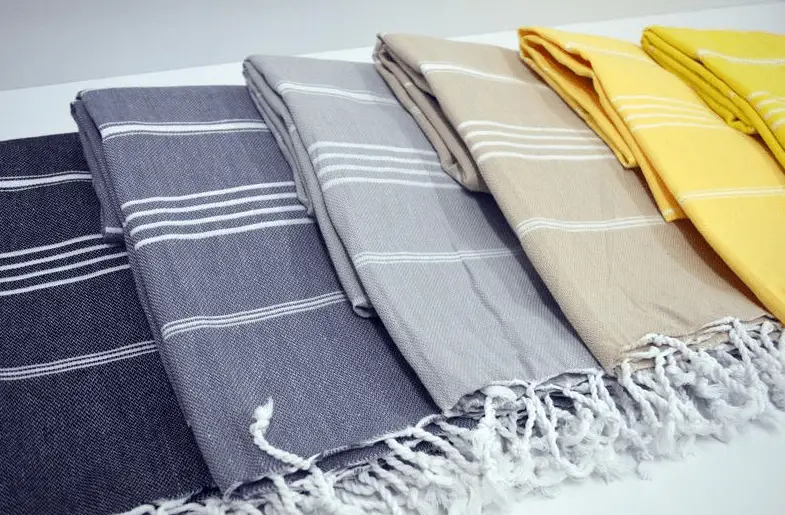 This is the Turkish Towel that I own! As a frequent traveler, I can assure you that this gift will be appreciated by all travelers! Whether they plan to go to the beach often or are staying in a hostel and need their own towels, these versatile towels are sustainable, practical, and so efficient.
You might also be interested in: The Ultimate Gift Guide for Travelers
Sustainable Towels
Another awesome travel towel option are these sustainable, eco-friendly towels by Evolve. Created by an environmental science teacher, these towels are made from 20 recycled plastic bottles. The company donates 10% of their profits to charity too! Awesome, right?! These towels are lightweight, super compact, and quick to dry (all musts!). They are also sand-free, anti-microbial, and super soft. Our family has tried ours out at the river and the beach, and we love it! Although it's compact when rolled/folded, it's actually pretty thick, making it perfect for comfortable lounging (in addition to drying off, of course). Evolve offers several trendy designs, and we love our BAJA.
Shampoo Bars
Shampoo bars have been growing in popularity in recent years. These lemongrass shampoo bars are made with amazing non-toxic ingredients like organic lemongrass oil, organic cocoa butter, and coconut oil. They are sustainable and perfect for travelers. Pair it with a small metal soap container for mess-free travel.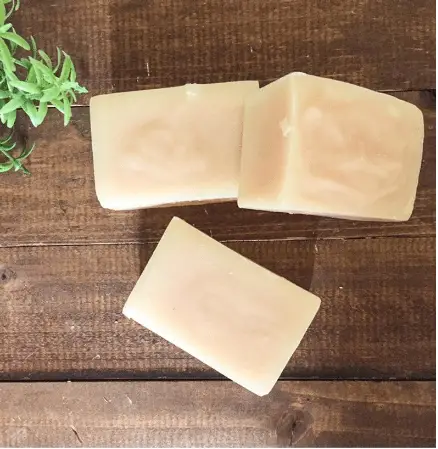 Fair Trade Chocolate
So far I've focused on practical gift ideas that can be used during sustainable travel. Now, let's talk about amazing, sustainable snacks! Most travelers love to truly experience other cultures around the world. Food is a major aspect of culture, so consider gifting your favorite traveler with a sweet treat inspired by a destination that they love. India, perhaps?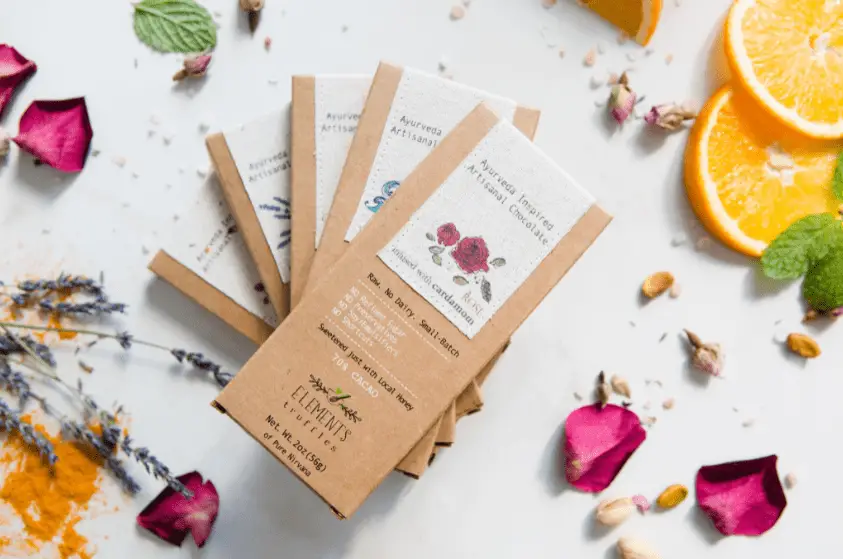 Elements Truffles is an incredible chocolate company that infuses Ayurvedic herbs and pure essential oils into every bar. I was initially drawn to them because they are free of dairy, refined sugar, soy, and gluten. I have multiple food allergies, and I have to avoid all of those ingredients. Finding chocolate that meets this criteria is incredibly difficult, so I was ecstatic! They are also GMO-free and preservative-free. Then I found out that they only source Fair Trade ingredients and that they donate 25% of their profits to support education of underprivileged children in tribal areas of India. These are all things that are so important to me, and I have officially found my new favorite chocolate company. I tried their Classic Collection, which included Raspberry with Beetroot Infusion, Rose with Cardamom Infusion, Orange Quinoa with Turmeric Infusion, Peppermint with Lavender Infusion, and Sea Salt with Turmeric Infusion. They are sweetened with honey and were all delicious!
The packaging contains zero plastic and can all be recycled. I have so much love for this company, and their decadent, smooth chocolate bars make a great sustainable gift for travelers who care about their planet and their health. It'll give them a taste of Indian culture with an Ayurveda touch.
Get 20% off + free shipping on their chocolates when you use my referral link and enter code ANADVENTUREISCALLING at checkout!
Eco-Friendly, Minimalist Luggage
Luggage is obviously a necessity for travelers, so investing in sustainable luggage that will last is crucial. I am a huge fan of the Pakt One duffel bag. It quickly became our favorite carry-on after we used it for the first time. It's incredibly well-made, durable, and eco-friendly. The company only uses safe, legal, and humane working conditions. They are 100% animal-friendly and seek out materials that will minimize impact on the environment. They only use plastic-free packaging, and they donate 1% of their profits to environmental causes each year. The bag has numerous pockets (my husband and I joke that is is like Mary Poppins' bag), while still keeping a minimal look and size. I am certain that every traveler would love to add this eco-friendly bag to their travel collection. You can read more about the Pakt One in my complete review.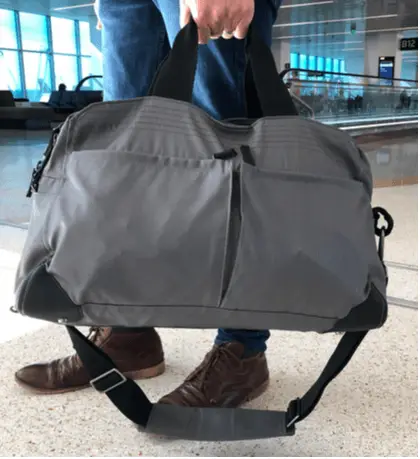 You might also be interested in: Pakt One Minimalist Duffle Bag Review
Vacation Photo Shoot
Vacation photo shoots have become our family's favorite travel souvenirs. We love hiring a professional photographer to help us capture our travel memories. Rather than collecting stuff, we love having special photos to remember our travels by. Flytographer makes the process of booking local photographers around the world (in over 200 cities) so easy. There is nothing like having high quality photos with everyone in them that capture the beauty of a destination. They work with all travelers, including solo travelers.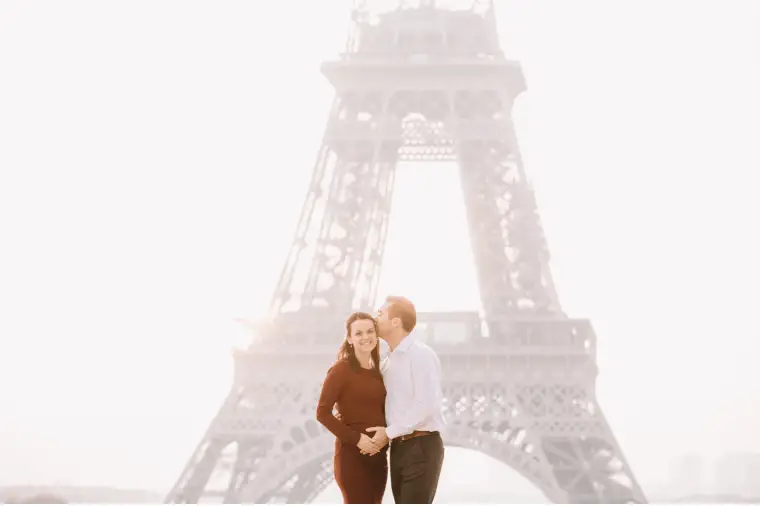 Purchasing a Flytographer gift card for your favorite traveler is a great way to help them capture special memories that will last a lifetime. If you're new to Flytographer, you can use my referral link to receive $25 off your first photo shoot. If you already have an account, simply enter CODE7242 at checkout to receive the $25 off!
We have now used their services in Paris, Edinburgh, and Oahu, and we have plans for more this coming year!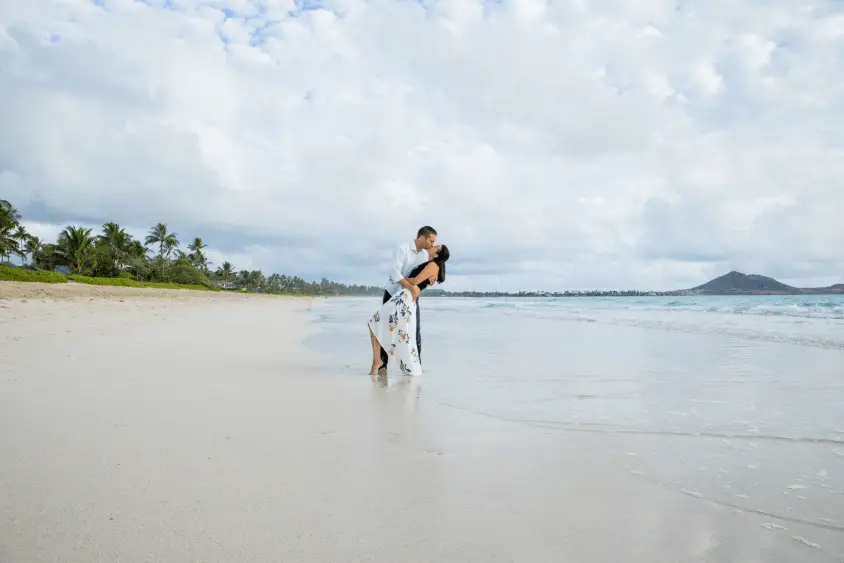 You might also be interested in: 15 Reasons to Book a Photo Shoot with Flytographer on Your Next Vacation
An Experience
My last idea is one of my favorites- consider you favorite traveler's upcoming travel plans and pay for them to have an amazing experience while they're there. These types of "experience" gifts will create memories and help them immerse themselves into local culture. Looking for inspiration? Here are a few, eco-friendly ideas from Airbnb Experiences:
Do you love this idea but aren't sure what experience to go with? Purchase them a gift card so they can decide! If you prefer email delivery to a traditional gift card, purchase one here.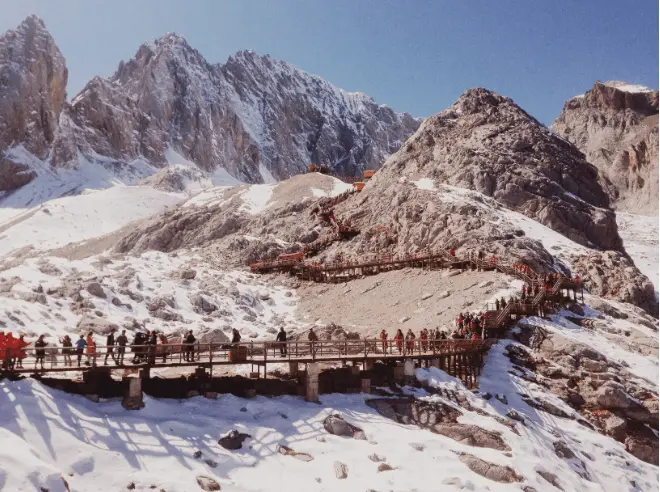 Elements Truffles provided our family with a Classic Collection and Evolve provided our family with a BAJA towel for review. All thoughts and opinions are my own.

I hope you enjoyed this list of sustainable, eco-friendly, and minimalist travel gift ideas for travelers. What sustainable gifts would you like to purchase for others?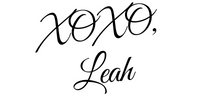 Pin for later: